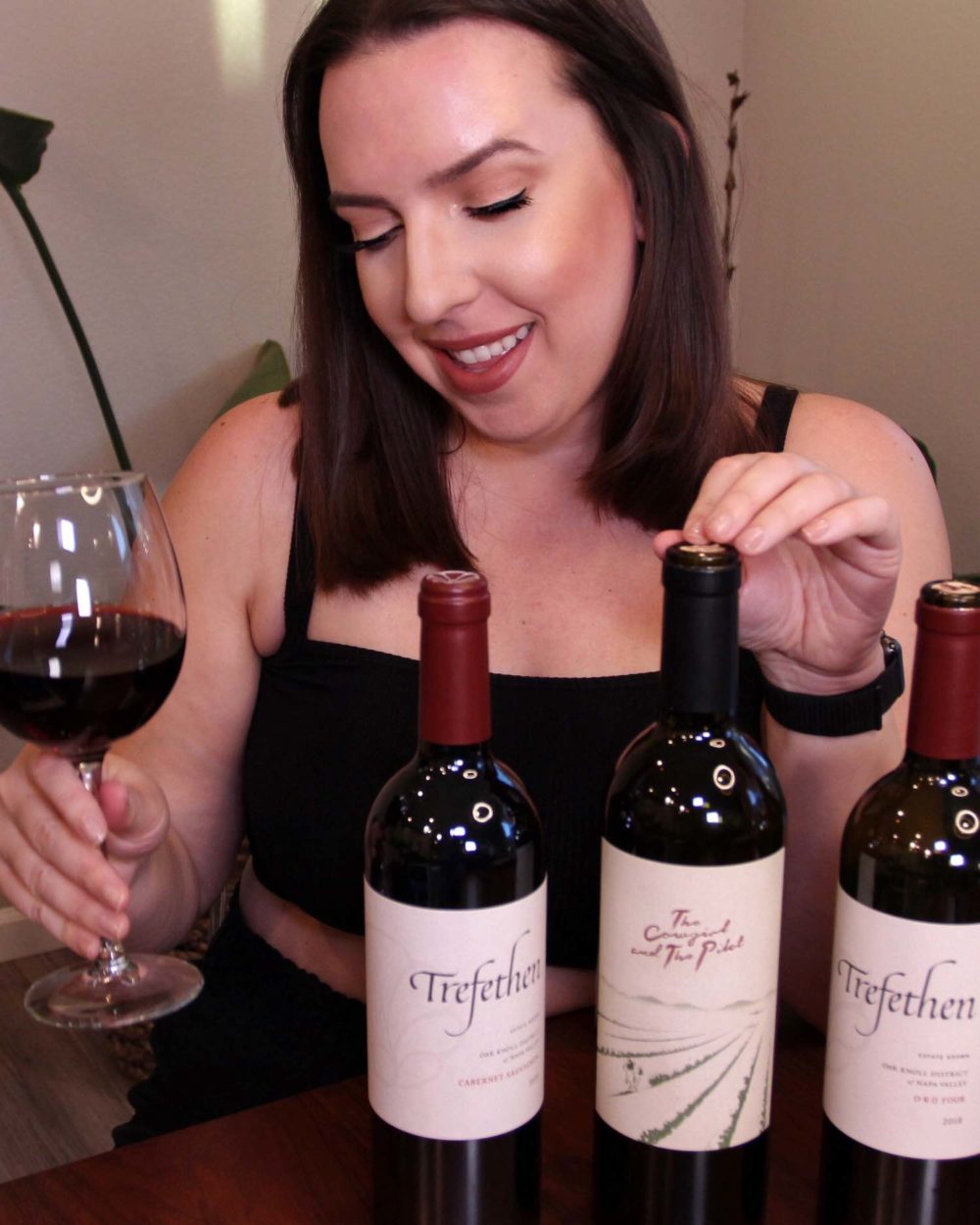 Trefethen Family Vineyards is no stranger to the blog, so it's no surprise I adore their wines! This year I'm a part of their #TrefethenTastemakers program so I'm excited to be sharing a closer look at Trefethen's 2021 releases. I always enjoy visiting their Napa vineyard, it's one of the prettiest properties in Napa with a really unique history. But if you aren't exactly local you can buy all of their wines online, plus estate grown extras like olive oil and orange marmalade.
Whether you're picking up something for yourself, or looking ahead to Mother's Day, here are 5 go-to wines I recommend from Trefethen. These wine picks range from $26 to $90.
Wines To Try From Trefethen Family Vineyards
See something you like? Use code CHELSEA to get free shipping on your Trefethen order! Just apply the code at the shipping stage of checkout.
Trefethen's vineyard and tasting room is centrally located in Napa, so it's a must if you're visiting the area. And if you have a chance to visit any of their special events in the future, do it. I did their Harvest Boot Camp a few years ago and it was an unforgettable experience. Cheers!