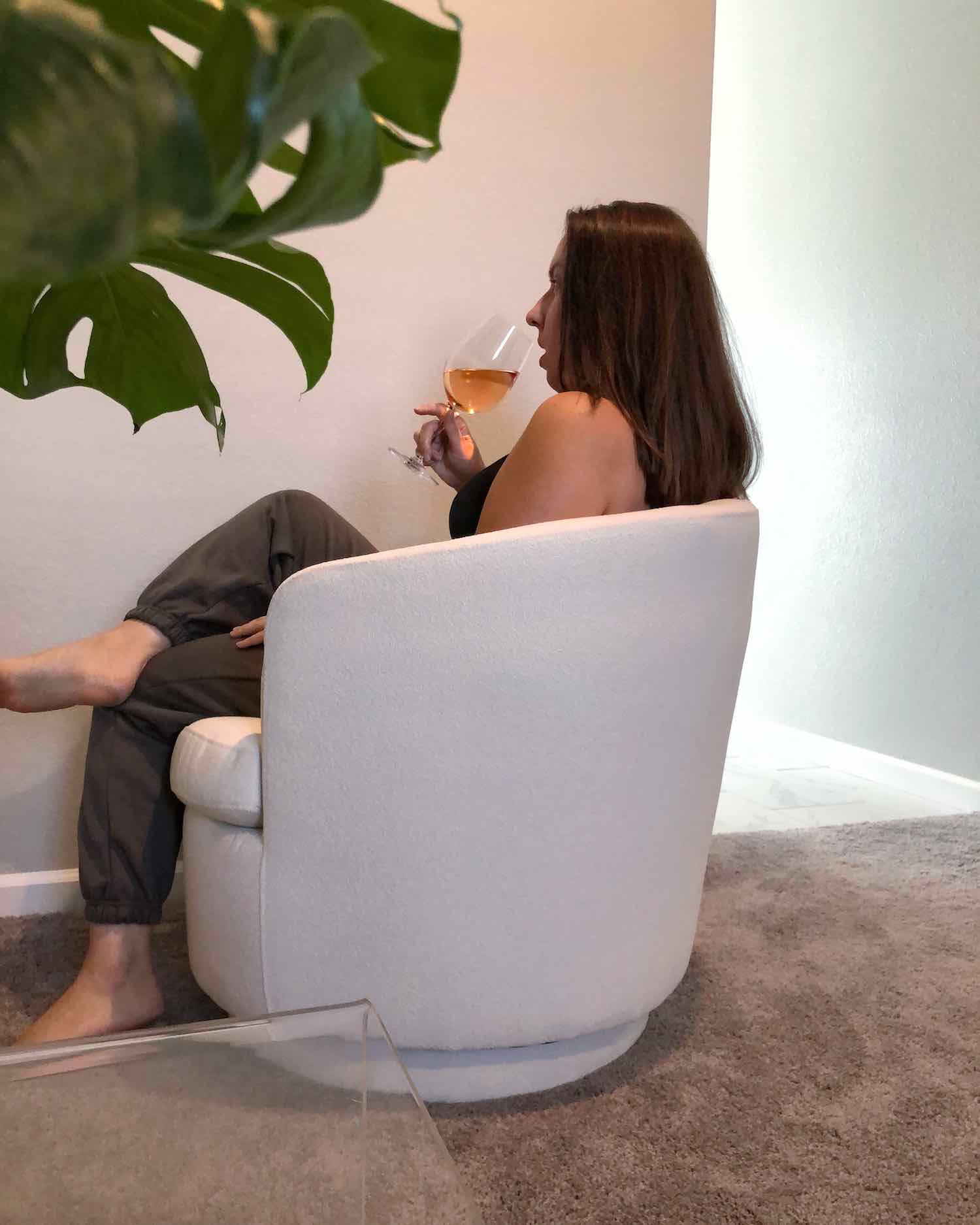 Decorating the new place as been a slow process that is no where near over with, but I'm enjoying the journey. I've been sharing new home decor finds as they come in on Instagram Stories, but here's a recent round up of my recent home favorites in one place. I'm willing to wait for a good deal and I'm excited to share some of these finds!
I was on the hunt for the perfect minimal swivel chair and I scored this one for 60% off at the outlet in Alameda. I can't wait to go back and hunt for more deals. The outlet carries not only West Elm inventory, but all the sister brands too like Pottery Barn, PB Kids, and Williams Sonoma. This checks off the accent chair on my home decor wish list from January.
This chic and minimal coffee table has been on my wish list since forever. I recently scored it at a Healdsburg antiques store for only $40. It's gently used and had just came in less than 24 hours prior.
Call me crazy, but this is my new office chair. It replaces a busted IKEA ghost chair that had many many years of service. Sitting on this exercise ball while I work encourages me to sit up straight and engage my core better. I also often get up for breaks in-between long periods of work. This is an excellent quality exercise ball that won't break the bank.
This is something I never knew existed before the garden nursery staff told me their secrets. I spray this super fine mist on my fiddle leaf fig, bird of paradise, and monstera deliciosa plants every 2-3 weeks to add a gorgeous luster to their leaves.
Some things I'm currently on the hunt for include dining table chairs, outdoor patio furniture, pantry organization, closet organization, and a new dresser. Again, I'm in no rush but I'll share things I find along the way. My office is likely going to be the first room I style up enough to share a tour of. Stay tuned for that coming soon!