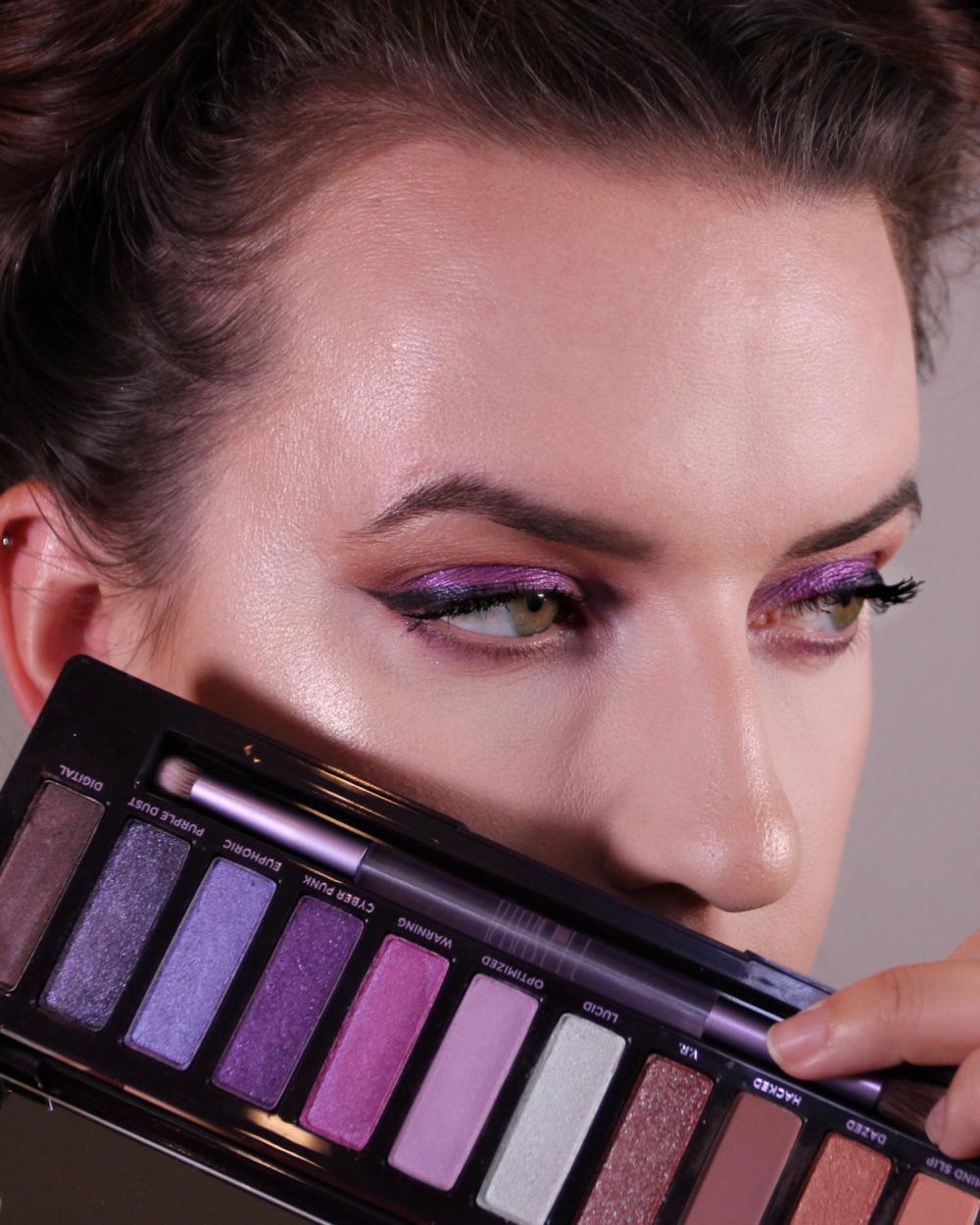 It's been a while since I've been excited to try a colorful eyeshadow palette. I've been testing the Urban Day Naked Ultraviolet Palette for a few weeks now and I've been having so much fun trying new looks. Something about the purple late 90s and early 2000s cyber punk theme reels me in. Purple shades are particularly complimentary on my green eyes I feel like they make my eyes pop. Urban Decay Naked palettes are no stranger to the blog. This new edition gives a creative twist for those craving a little color.
This gorgeous palette features 12 stunning eyeshadows that lend themselves to both neutral and colorful looks. If you look at the palette layout, you can see a clear division of more peachy warm tones on the left and cooler purples on the right. There are three matte shades (Mind Slip, Hacked, Optimized) and a variety of shimmers with different textures like creamy satins, punchy metallics, and holographic sparkles.
While I understand it's getting some mixed reviews for being not super pigmented, I actually find the shadows easy to work with and easily buildable. Applied with an eyeshadow primer, I've found that every look I've tried with this palette holds up well. The shade V.R. is a little dry and I haven't used the shade Digital much. The shadows look really different from the pan to the eyelid, so there was a little learning curve for me in finding which shadow combinations I liked working with best. My favorite shadow neutral look has been Mind Slip in the crease, Dazed on the lid applied with finger, and Hacked on the outer V and lower lash line.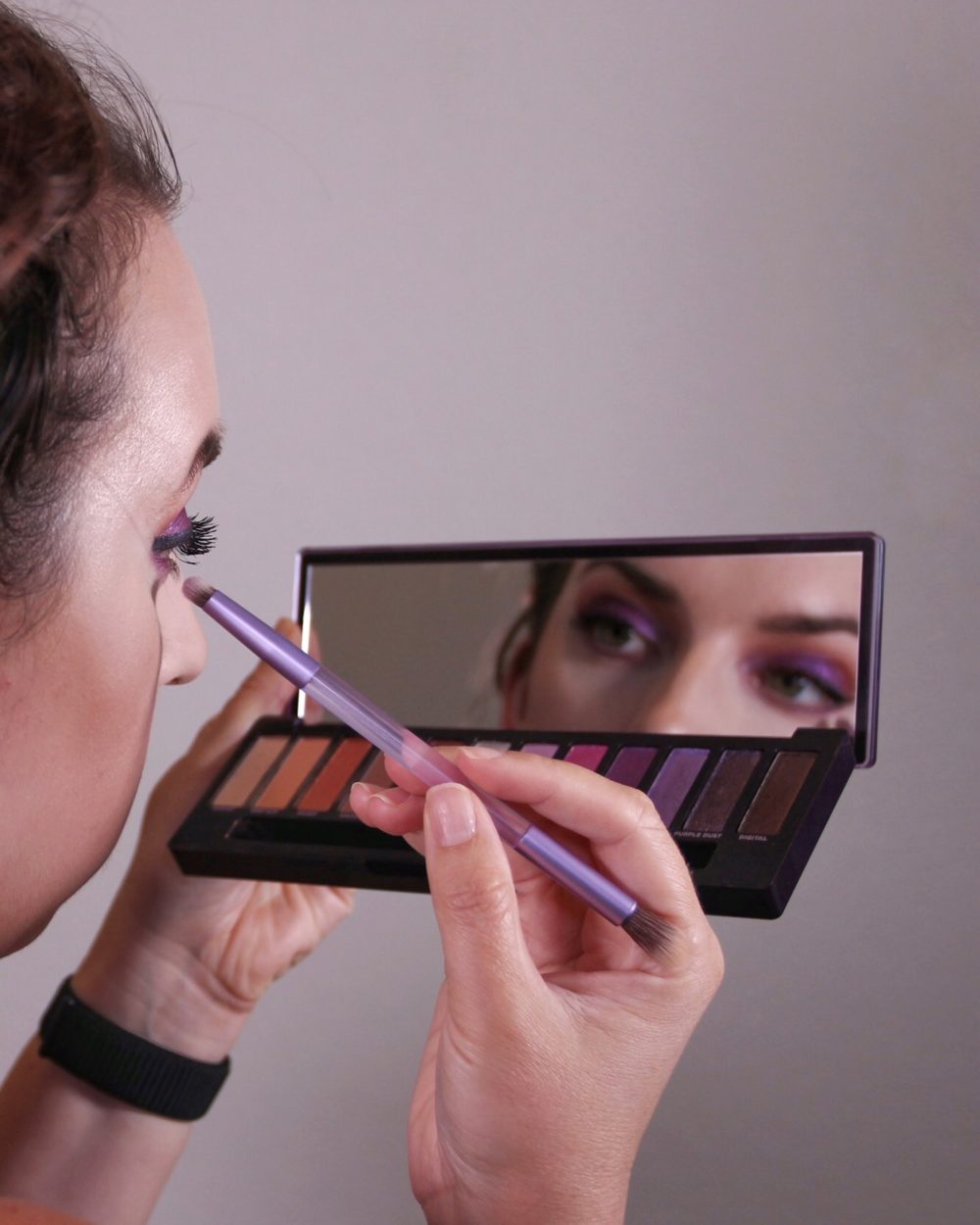 For $49, the Urban Decay Naked Ultraviolet Palette gets you 12 eyeshadows and a nice quality dual ended brush. I think this is a fantastic eyeshadow palette for anyone looking to try more colorful looks, but also get some surprising neutrals in the mix. The colors are also so perfect for summer!
Shop on Sephora
Shop on ULTA
Shop on Nordstrom
Shop on Macy's
Will you be picking up the Urban Decay Naked Ultraviolet Palette? I would love to know! Like this post? Be sure to visit some of my other makeup content before you go.