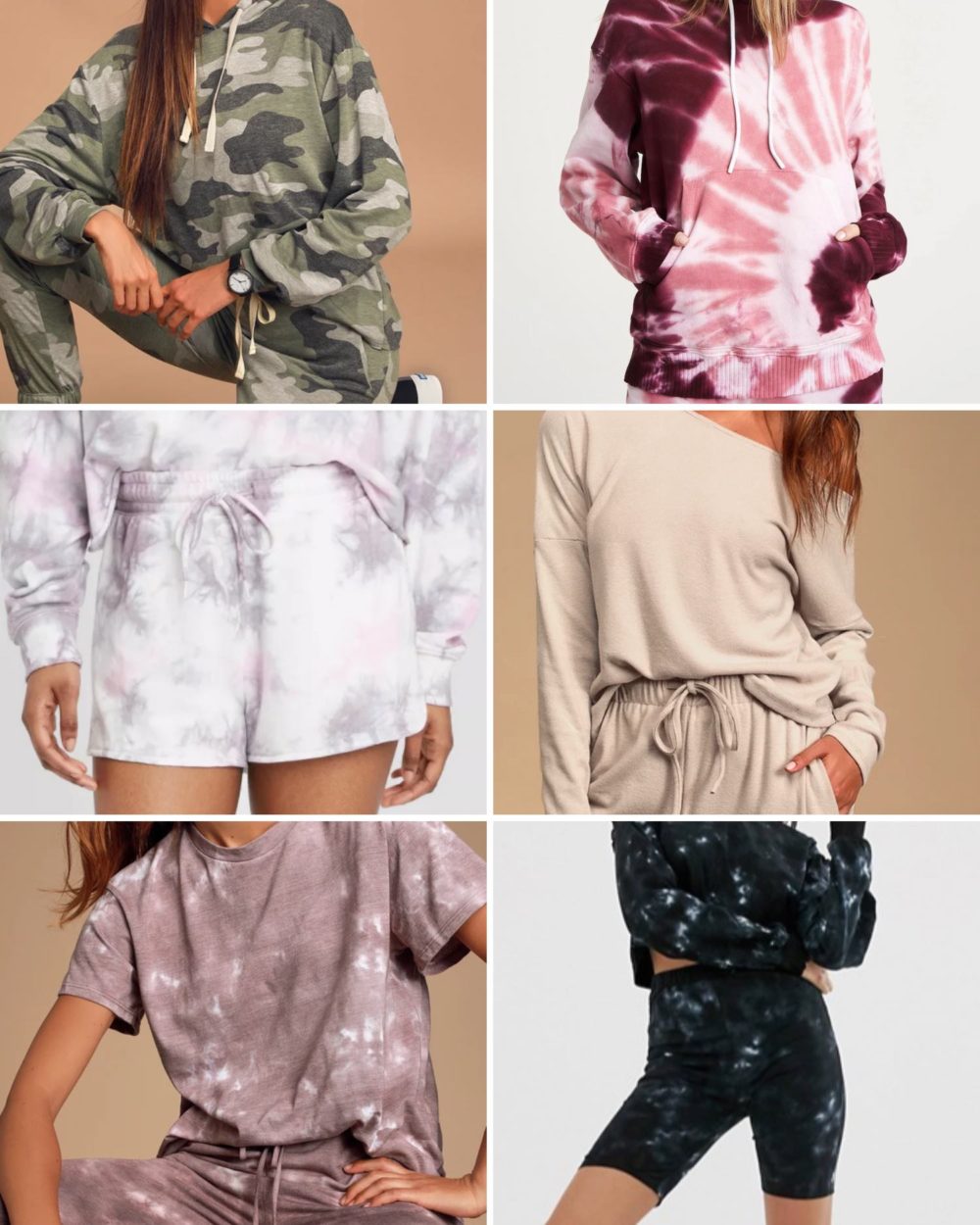 We're all indoors until further notice, right? Loungewear sets are having a moment right now, and I'm totally here for it! Why not be comfortable? I'm always cold so I love working in a loungewear set. On days I don't have video meetings, I'm usually in some kind of loungewear joggers and sweatshirt. If I am filming or have video meetings, I'm always wearing some kind of sweats or activewear on the bottom and a nicer shirt on up top. Mixing and matching the pieces will really maximize their use in your wardrobe. But I just love the simplicity of a matching loungewear set, and they are kind of trendy right now so most you could wear confidently outside the house!
Here are the loungewear sets currently in my cart from Target, ASOS, Lulus, and more. Hint: it's a lot of tie-dye!
White Tie-Dye Set
Camo Hoodie Set
Mauve Tie-Dye Set
Nude Off The Shoulder Set
Beige Tie-Dye Set
Pink & Burgundy Tie-Dye Set
Cropped Black Tie-Dye Set
Are you into the matching loungewear set trend? Or do you see these as strictly pajamas? I would love to know in a comment below. Be sure to see some of my other style content before you go. Thanks for reading, and happy shopping!