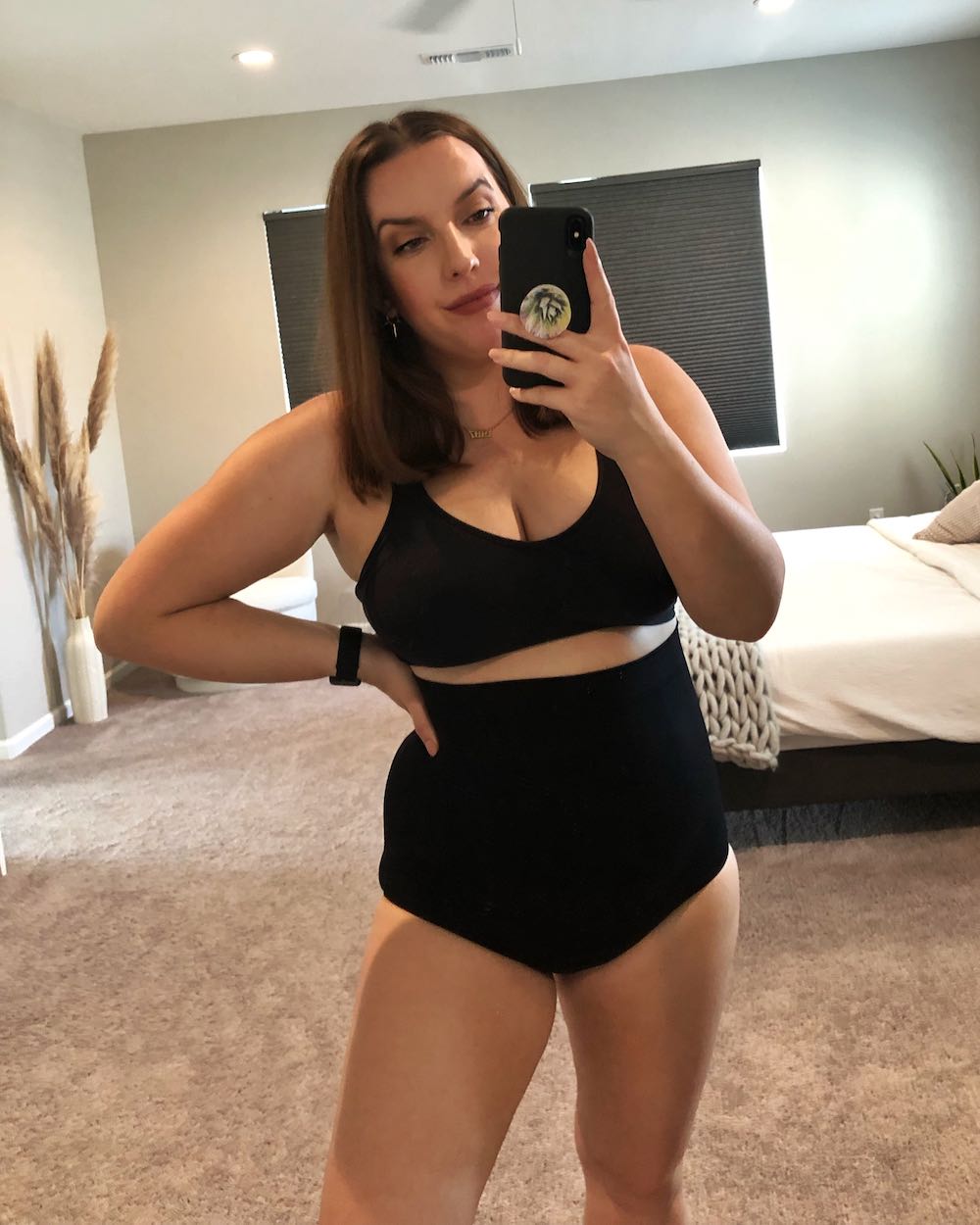 Shapermint items were gifted through sponsored video. As an Amazon Associate I earn from qualifying purchases.
When it comes to affordable shapewear, I highly recommend Shapermint. So much so I've worked with them on two sponsored YouTube videos. I wanted to recap my top favorite pieces that I've gotten the most use out of. Shapermint sells both through their official site and on Amazon. As a midsize person, usually around a size US 12, I wear a L in most Shapermint tops like bralettes and XL in most bottoms like shaper shorts, briefs, and tights. They offer an inclusive wide range of sizes from S to 4X, with most items being under $30.
I love the extra confidence I get from wearing shapewear. The added smoothness and lift feels great. It takes my favorite outfits and just kicks it up a notch. I look for strong compression without the suffocation. And I never have to compromise comfort when wearing shapewear, because if it's uncomfortable I'd just rather not wear it. Whether you're looking to add to your shapewear wardrobe or rebuild it completely, here's the best of Shapermint shapewear.
Shapermint Try On Haul
Best of Shapermint Shapewear
High Waist Boy Shorts
In terms of my most worn Shapermint pieces, the high waist boy shorts are what I reach for most. I have them in two colors, black and nude, and I wear them with so many things. Short dresses, long dresses, and every dress in-between. I love the soft seamless feel of the thigh opening, and the full coverage fit. Like all of my favorite pieces, these high waist boy shorts feature the signature anti-slip silicone strip along the waistline. I wear these in size XL.
High Waist Bike Shorts
I love the Shapermint high waist bike shorts and they are my go-to for any longer dresses. They also are great for preventing thigh chaffing, especially on warmer days. These have the same great silicone grip waistline as the high waist boy shorts, so they stay smooth throughout the day. I wear these in size XL.
High Waist Shaper Panty
The Shapermint high waist shaper panty is my second most worn style. I have these in two colors, black and sand. Again, these have the thin anti-roll silicone strip lining the waistline, helping the shapewear stay smooth and seamless along your torso throughout the day. On me, I do notice some VPL at the thigh openings, so I just avoid wearing these with tight pants or tighter dresses where these may be visible around the rear. For that reason, I reach for the boy shorts just a little bit more. I wear these in size XL / 2XL.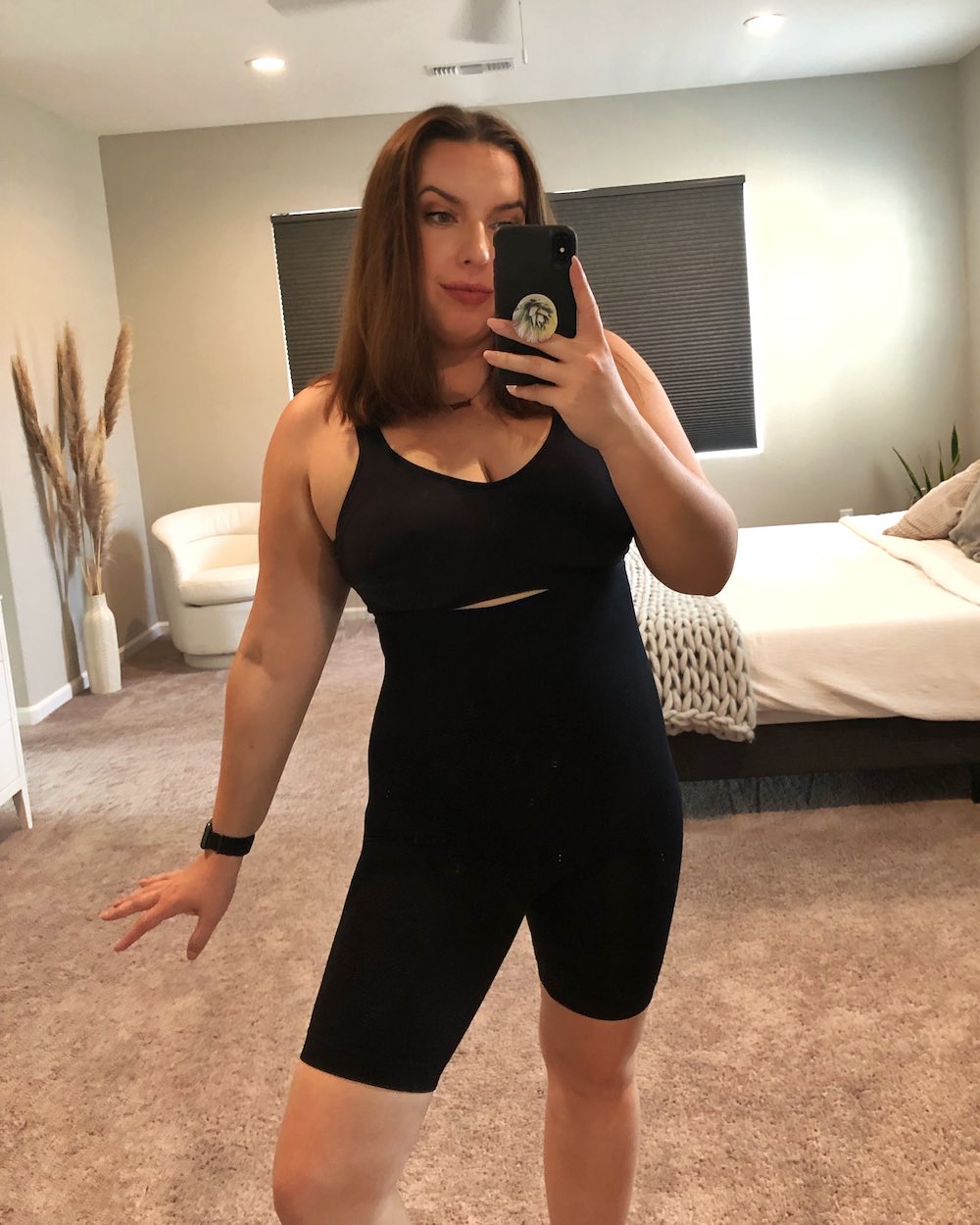 Which Shapermint piece to buy?
That's totally going to depend on what you wear, your lifestyle, and what gaps you might need to fill in your wardrobe. If you find a style you love, I recommend picking it up in two colors: black and a "nude" that closely matches your skin tone. Shapermint offers skin tone options with the colors Nude, Sand, Latte, and Chocolate.
How to wash Shapermint pieces?
I wash my Shapermint pieces in a lingerie wash bag on a delicate wash cycle with cold water. I either dry on low heat or hang up to dry, and I never ever use fabric softener or bleach.
What to wear Shapermint with?
I love wearing my Shapermint pieces with holiday dresses, summer dresses, jumpsuits, rompers, and more. They're go-to undergarments for both special occasions and everyday life. I also pack them on every trip.
What type of shapewear does Shapermint sell?
Shapermint sells mostly shapewear bras and panties, but so much more! I haven't yet tried Shapermint's bodysuits, leggings, slips, or swimwear. Most of my favorites are from the Empetua line, but I also love the bralette from the TrueKind line. If you have any Shapermint favorites or recommendations, please share them in the comments below.
Like this post? Be sure to read through my guide to THINX and THINX For All and watch my past try on hauls before you go.