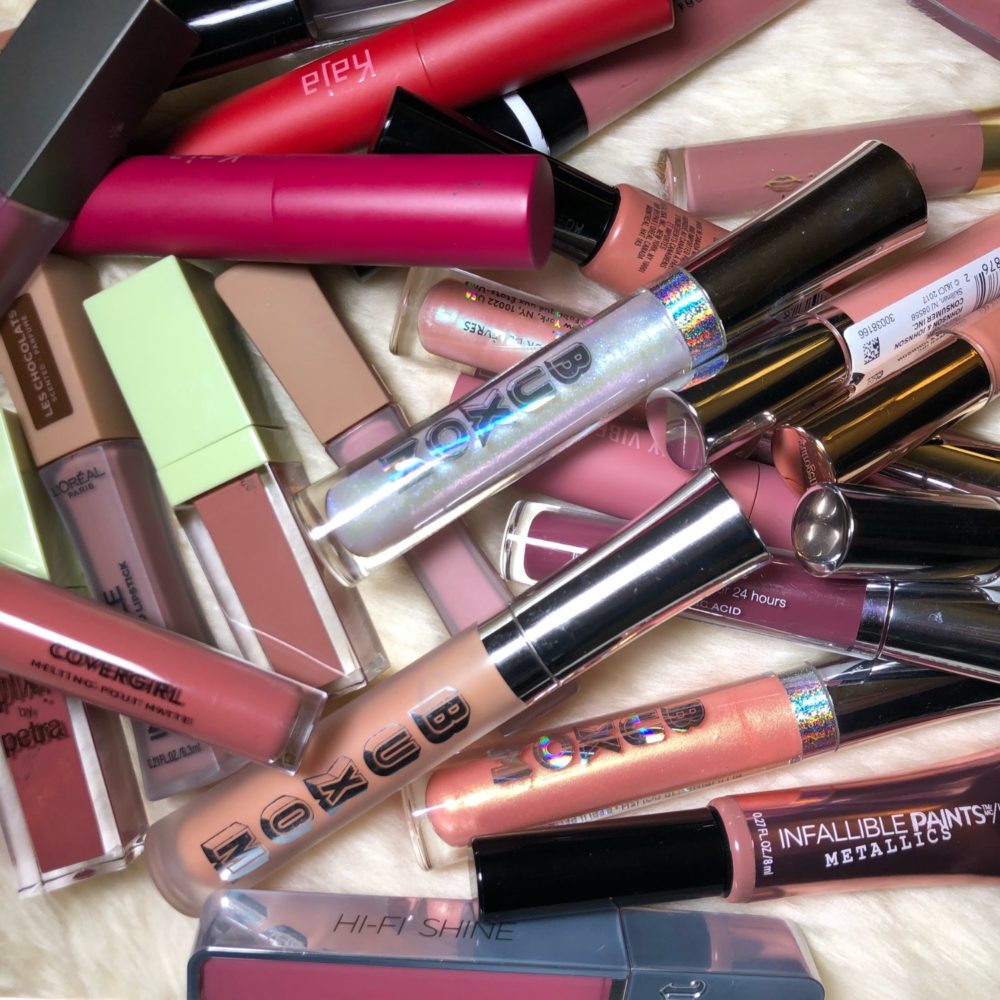 When was the last time you audited your beauty stash? Makeup has a finite shelf life and products such as mascara, eyeliner, and lip gloss should be cycled out regularly. Powders have a slightly longer lifespan, but still nothing lasts forever. Have you ever noticed when makeup starts to smell off or loses its scent altogether? That's usually a great clue to look for! If something seems off or you're simply not using something, it should go.
While some beauty bloggers have entire rooms dedicated to makeup, I have just a small section on a bookshelf. Because products can come in faster than I use them up, regular decluttering is vital for keeping my makeup collection under control. I love makeup and beauty, but I simply don't have the space to store it all. Subsequently this Vlogtober I've started a makeup declutter series. The series begins with lip gloss and liquid lipstick, then goes into foundation, and then highlighter. Subscribe to see what declutter comes next!
For all the products that are unused and unopened, I either do giveaways or donate to Project Glimmer. Definitely follow me on Instagram for flash giveaways through the end of the year!
Have you decluttered your makeup collection recently? I encourage you to take a critical look at what you currently own and see if you can downsize even just a little bit. Personally, decluttering helps me eliminate not only visual clutter but the daily decision making effort passing over the products I'm consciously not using. If I'm not using it, it's expired, or I simply don't like it, it has got to go!
Like this post? Please be sure to check out some of my other beauty or minimalism content before you go. Thanks for reading!