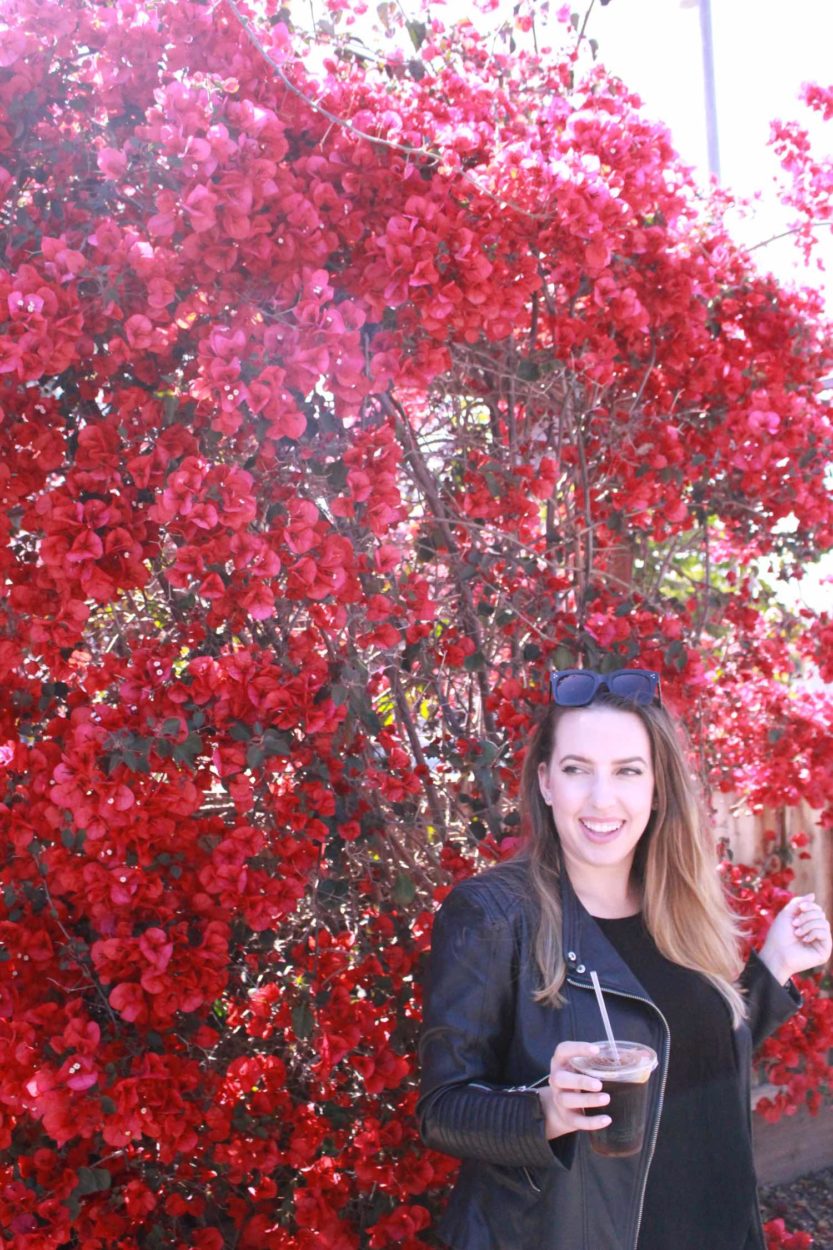 Jacket: H&M | Top: Old Navy | Jeans: Levi's | Sunglasses: O2 Eyewear | Watch: Apple | Lips: Charlotte Tilbury
Ever since I was 16 years old, my go-to outfit has been jeans and a black tank. Back then, it was low rise and spaghetti strap. Fast forward to today, and it's a high neck tank top and perfectly sculpting skinny jeans. While the exact fit has evolved, the classic cool girl look is the same. It's my airport outfit, coffee date outfit, and Friday night outfit all rolled into one. If you run into me in San Francisco, this is honestly most likely what I'm wearing.
I mean, I love this high neck tank top so much I've bought it 3 times over again. And while this particular H&M faux leather moto jacket is currently out of stock, there are so many similar options I'm eyeing from Topshop, Members Only, and Urban Outfitters. While boring to some, black on black garments are the easiest to style. These key pieces simply are in the rotation all year long.
After months of searching for my perfect pair of Levi's, I think I've finally found them in the 711 Skinny. I recently picked them up in a medium wash at Macy's, and I just love the subtle distressed look. They fit like a glove and I want to wear them every single day lately! Do you have a favorite fit of Levi's?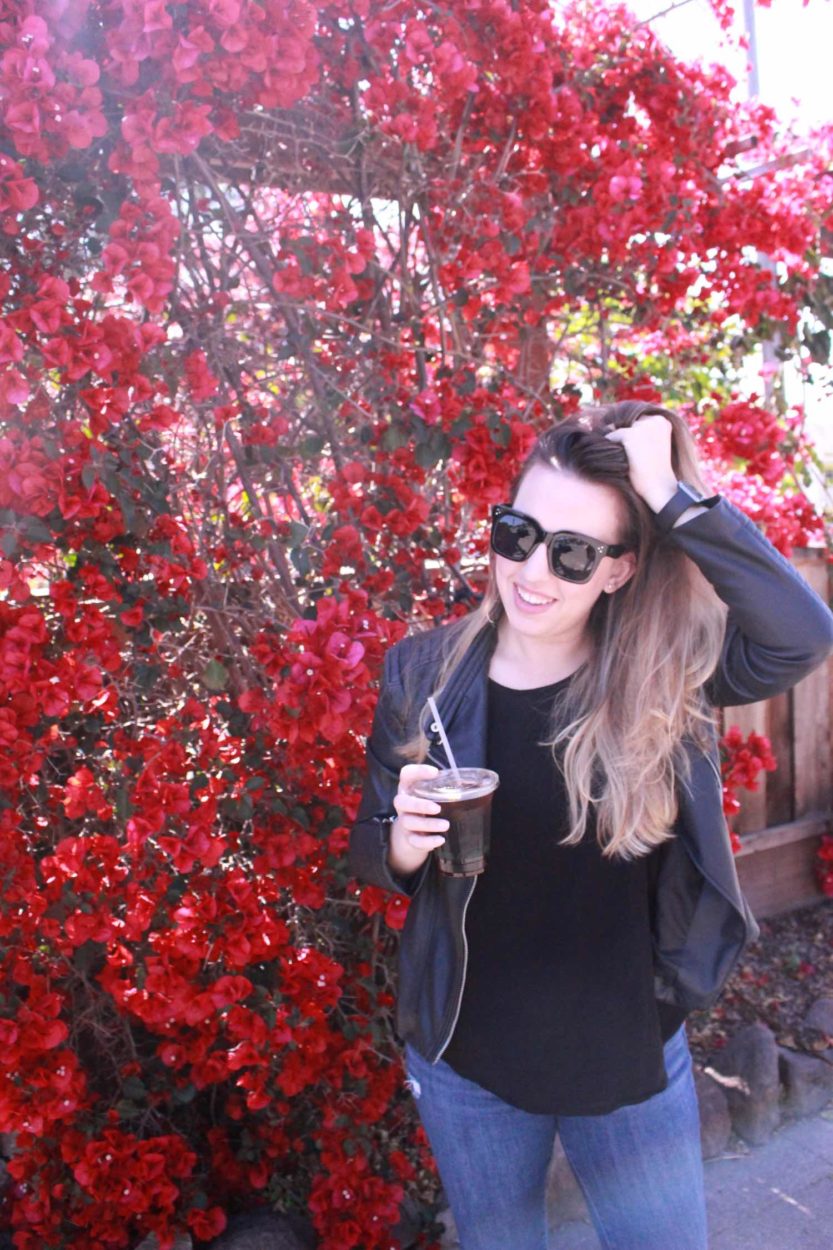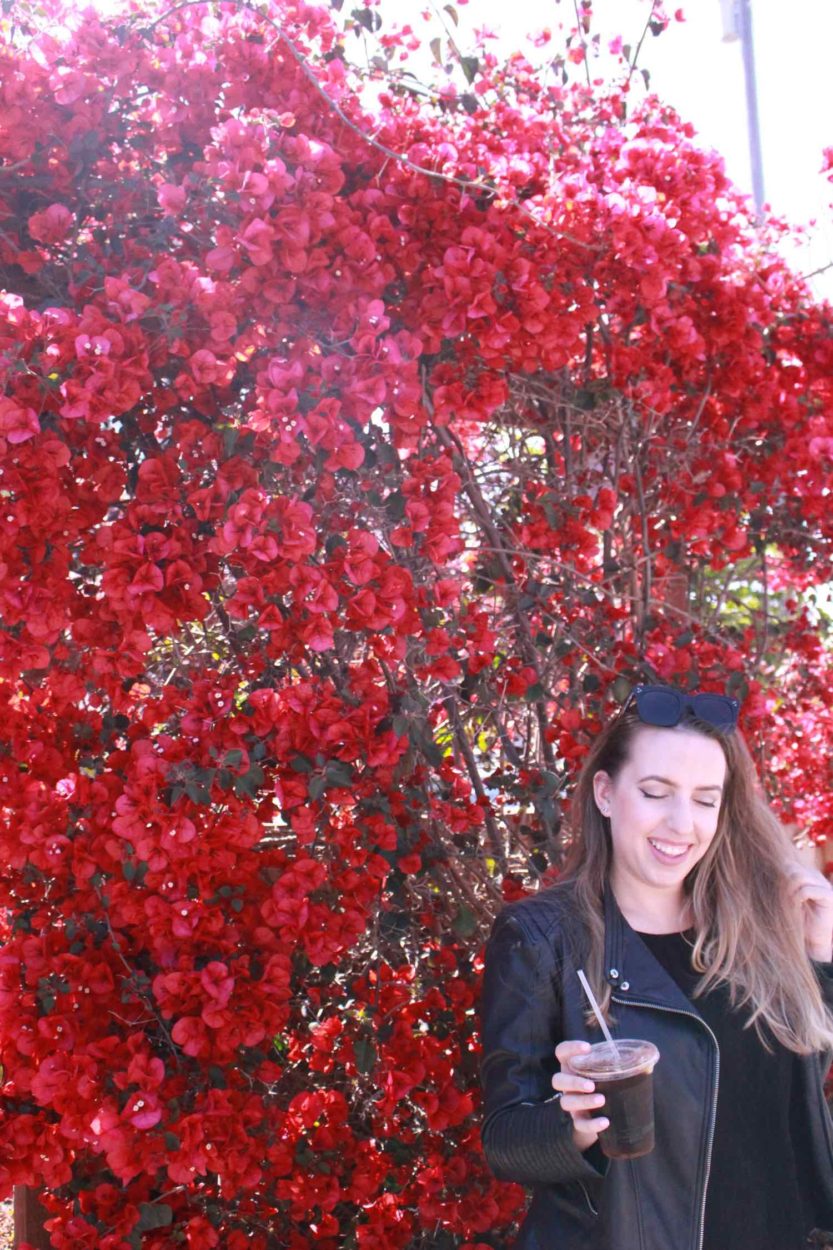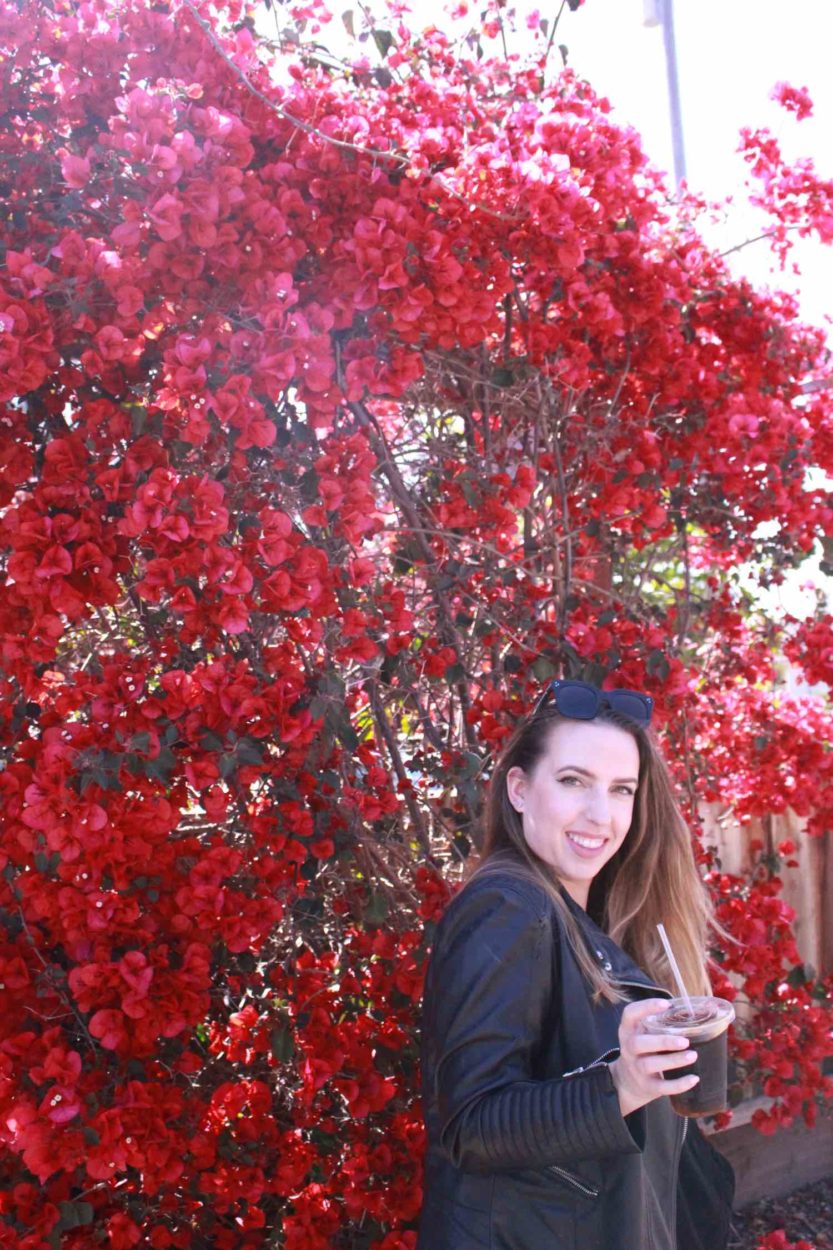 photos by Caitlin Pearl
Like this minimalistic casual look? Are you also a fan of the classic high neck tank top? Be sure to check out some of my other outfits or style posts before you go. Thanks so much for reading!