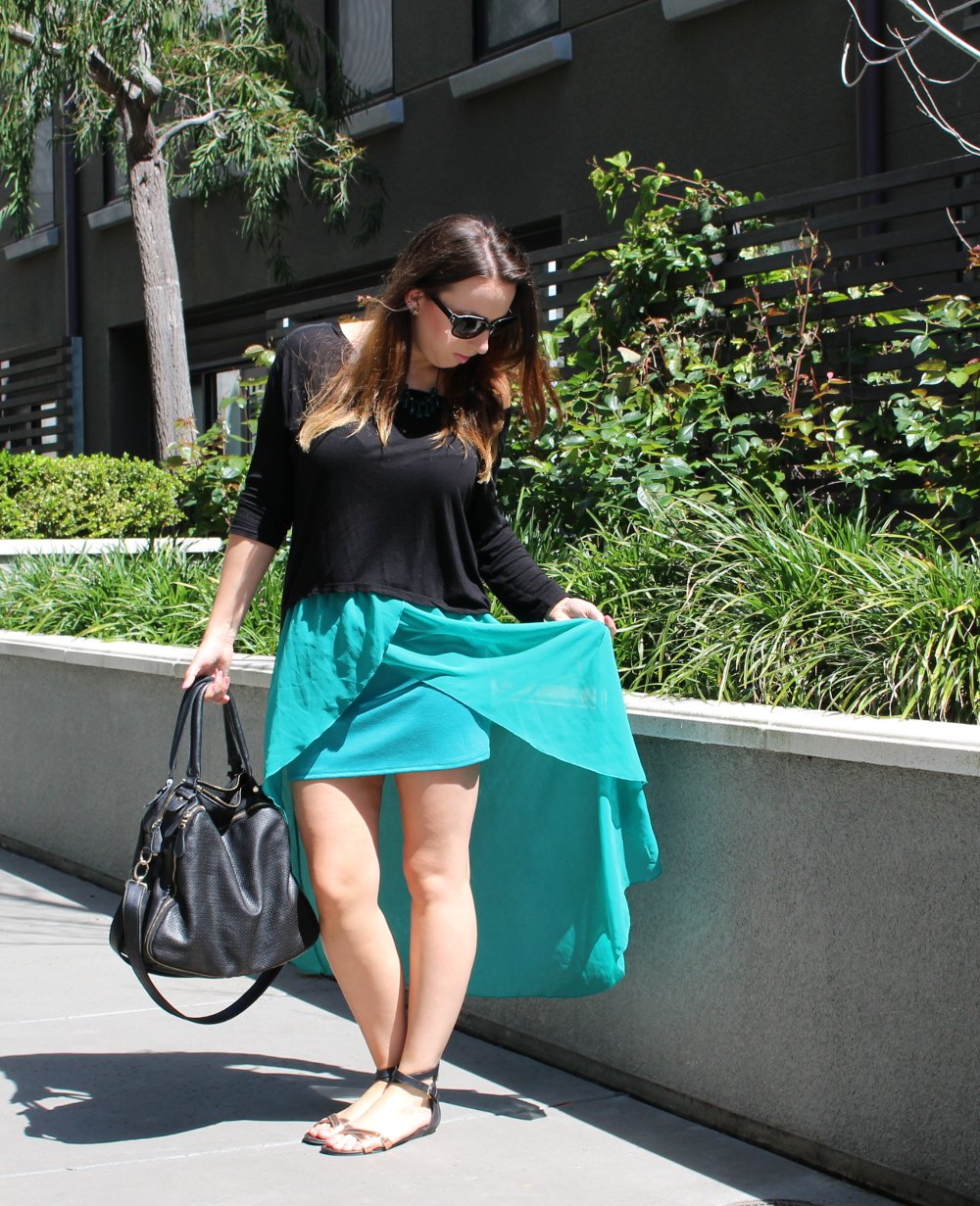 Top: Charlotte Russe (similar) | Skirt: Koolwear Soho (similar & similar) | Sandals: Rebecca Minkoff | Necklace: Forever 21 (similar) | Bag: Forever 21 (similar) | Sunglasses: Tory Burch (similar) | Watch: Michael Kors | Bracelet: Vince Camuto (similar) | Earrings: Forever 21 (similar) | Nails: MAC 'Snob' | Lipstick: Maybelline Color Whisper in 'Petal Rebel'
This is how San Francisco does beach. A few weeks back some friends and I set out for Baker Beach, and even though the drive was utter chaos due to the St. Patrick's Day parade traffic, the two hour drive from Soma to Baker Beach was worth it. On a hot day it's seriously awesome, and admittedly, sometimes us Soma dwellers forget the Pacific coast side of the city even exists.
I bought this skirt absolutely ages ago in this haul video and frankly haven't had many opportunities to wear it to date. I just love how the high low chiffon hem billows in the wind. That also brings me to this slightly cropped dolman top. Since it comes up so high in the front, I have to pair it carefully with bottoms, so it has been my go-to piece with skirts lately.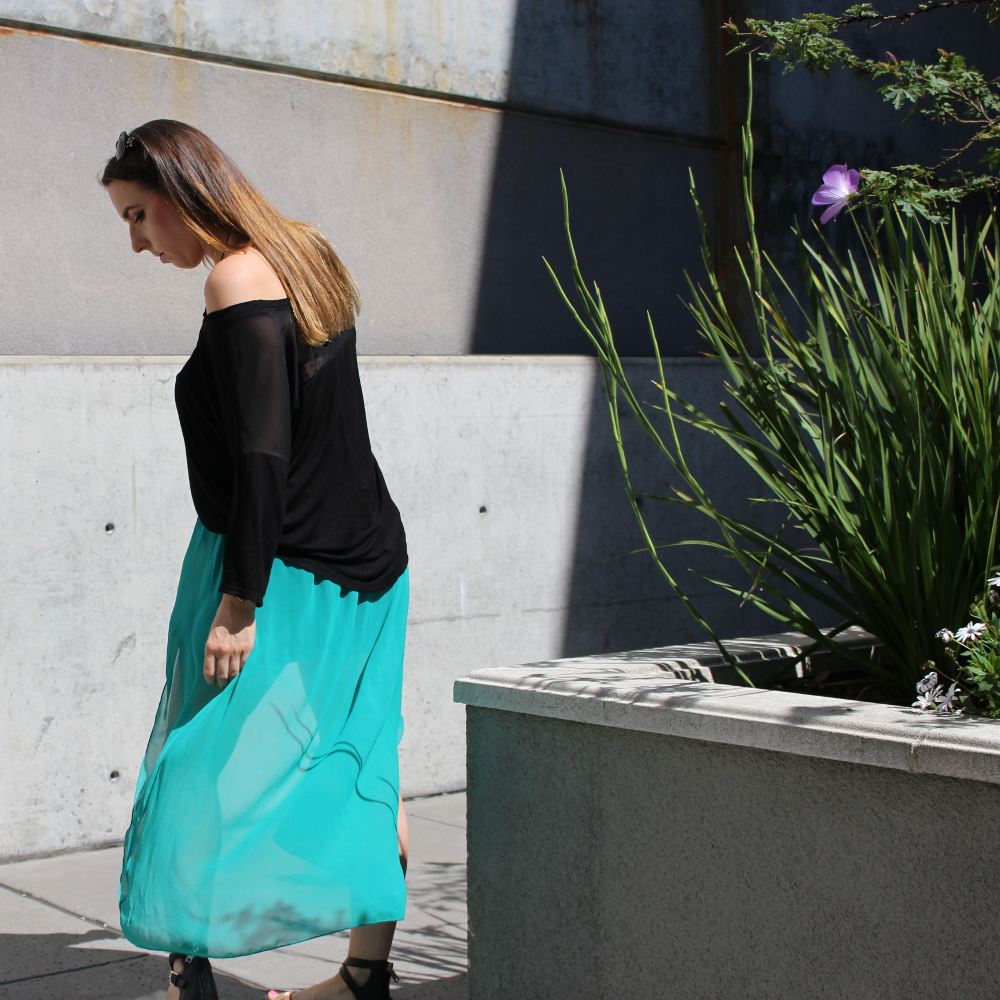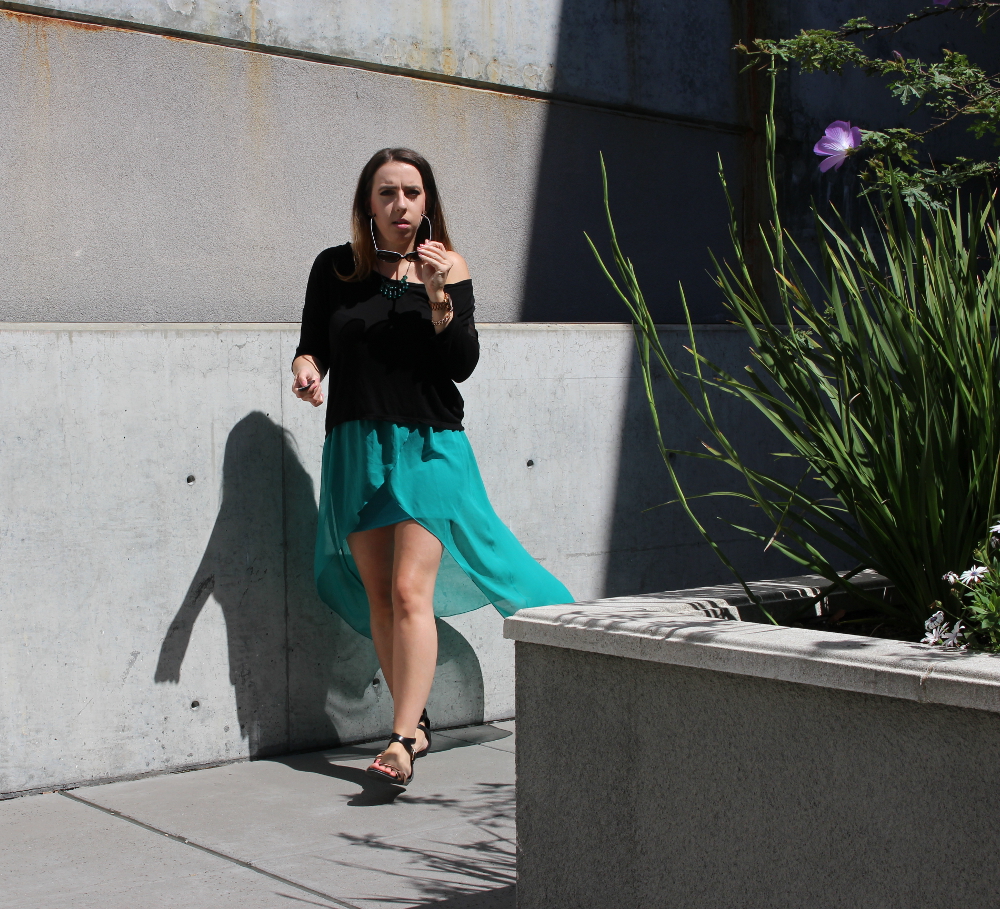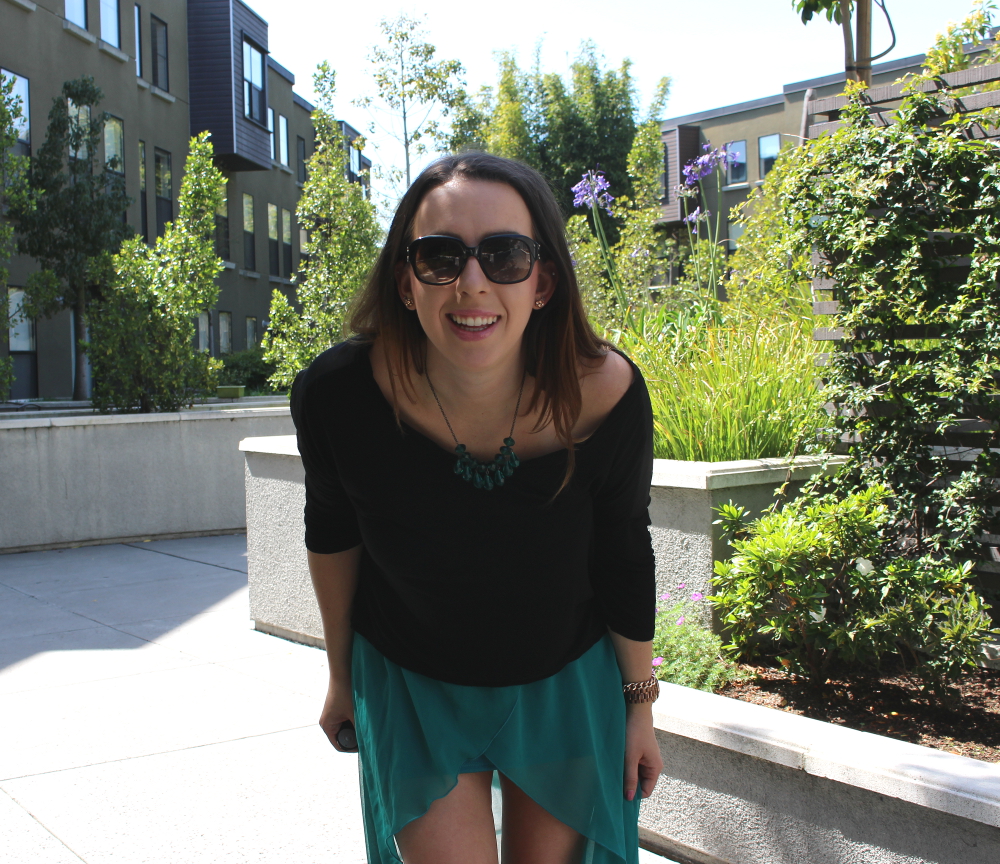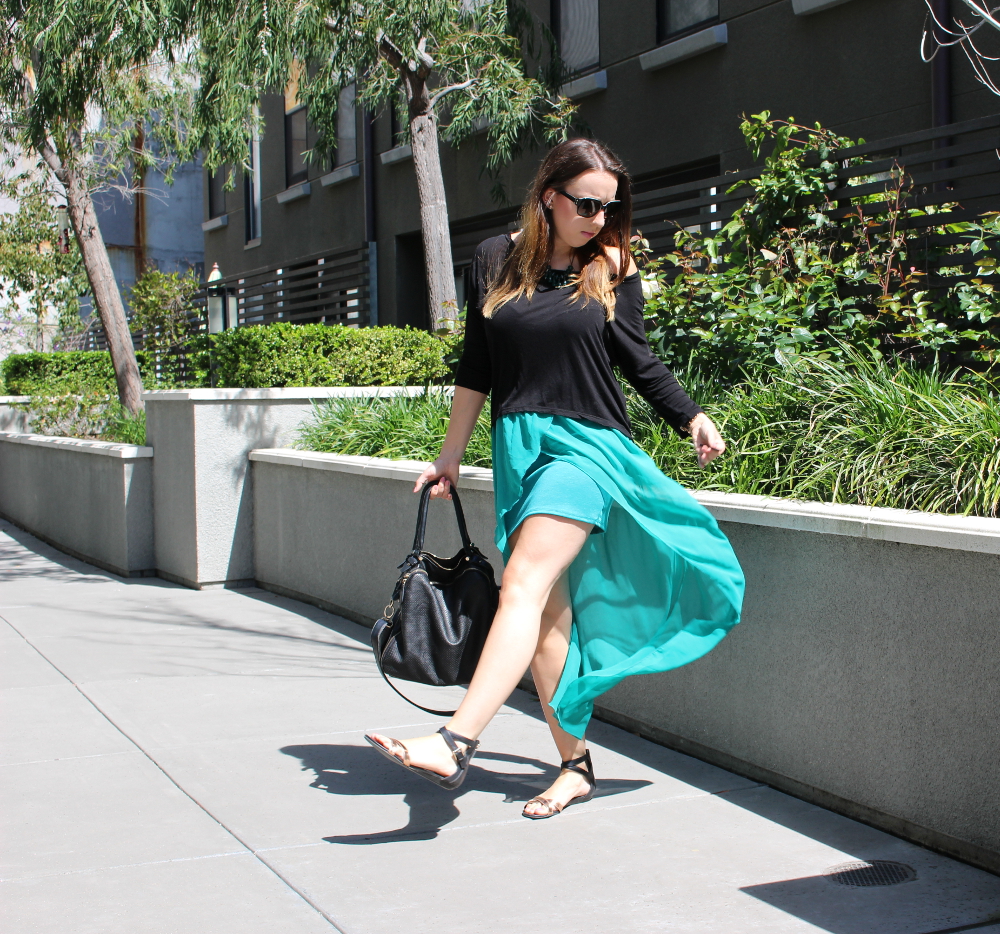 What's your go-to beach outfit? While I have my carry-all bowler bag here, I also brought my favorite woven picnic basket chock full of beach necessities, like my Jawbone Jambox, plaid throw blanket, Trader Joe's snacks, Lagunitas IPA, and sparkling h2o. And an emergency scarf too, because that's how I roll.
Again, photos by moi and I was not so slick with that remote this time. Ain't no shame in my game!
Thanks for reading! xo