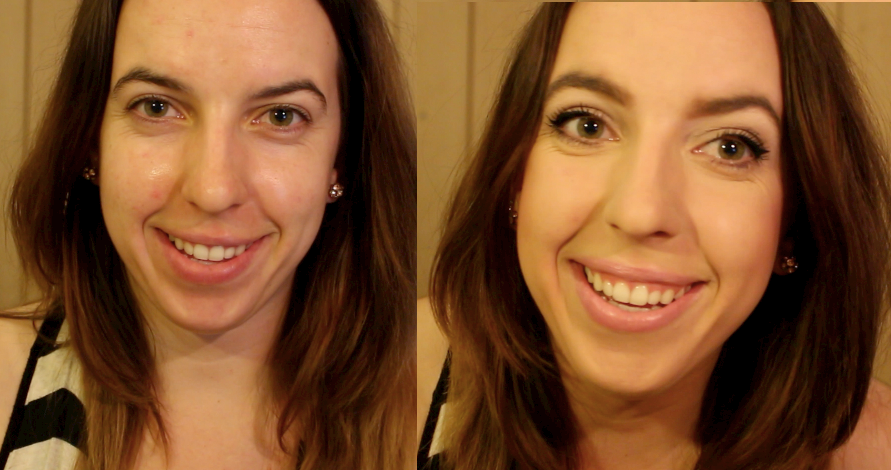 Before: without makeup // After: makeup applied in under 10 minutes
I've been reaching for super simple makeup recently because I just don't have much time or room for experimentation. That means opting for light and airy eyeshadows over fun smokey or bold shades most of the time. Luckily for me, neutral colors not only dominate my wardrobe, but also my makeup collection. One of my favorite affordable palettes I reach for daily is by NYX, and it contains plenty of neutrals to play with. It's actually quite a good drugstore alternative to the Urban Decay Naked or Naked 2 palettes if you're on a budget. I wore this look to a BBQ a few weekends ago, where I used my favorite sandy taupe shades from the palette. Paired with a bold winged eyeliner, dusty mauve cheek, and sheer pink lip, I thought it was a pleasant balance of fresh meets professional. As you can tell from the before and after shots above, the concealer and foundation even out my complexion significantly, and I appear more awake with more defined eyebrows. Makeup really makes a difference and the proof is above!
Check out the video below to watch how I achieved this look step by step. Please let me know if these Get Ready With Me videos are enjoyable to watch, and I'd be happy to film more of them!
Shop the look here: