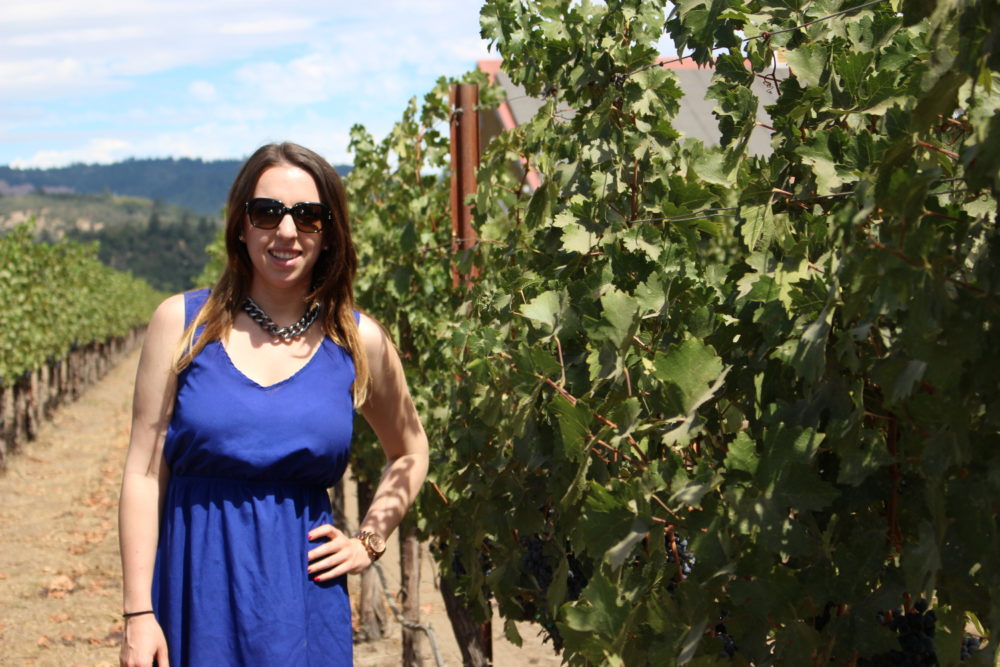 Dress: One Clothing (from Marshalls) // Sandals: Rebecca Minkoff // Sunglasses: Tory Burch (similar) // Necklace: Marc by Marc Jacobs (similar) // Watch: Michael Kors // Nails: OPI 'Red Hot Ayers Rock' (similar)
Trekking up to Napa the other weekend, in the middle of the Labor Day holiday and the Bay Bridge closure, was probably a mistake in retrospect. What's usually a 45 minute drive turned into a bumper to bumper, stop and go, 90 minute one way excursion that left me very anxious and thirsty for wine. Upon arrival we were greeted by children, pets, and hoards of people at nearly every stop along the way, but we made the best of it and made sure to snap a few photos among the vines. As a Bay Area native I should've known better, but the weather was so nice and this trip was long overdue.
We tasted at just a handful of wineries, two being totally new to me, from Napa all the way up to St Helena. Most of the places we went were too crowded to enjoy, but that didn't stop me from buying a bottle to take home for our efforts. The fruit of our labor, if you will. My favorite stop of the day was by far Robert Sinskey, where we tasted organic and biodynamic wines from their gorgeous tasting room in the heart of Napa on the Silverado Trail. I took home a bottle of the delightfully crisp Abraxas and well structured red blend POV. It was just over 90 degrees in Napa, so it was hard to say no to a chilled wine, but I'm a true red wine lover at heart. This was one of the few places we weren't elbow to elbow with others while tasting. Sinskey offers more in-depth "farm to table" tastings and cave tours by appointment, so I'll definitely be back soon to check that out!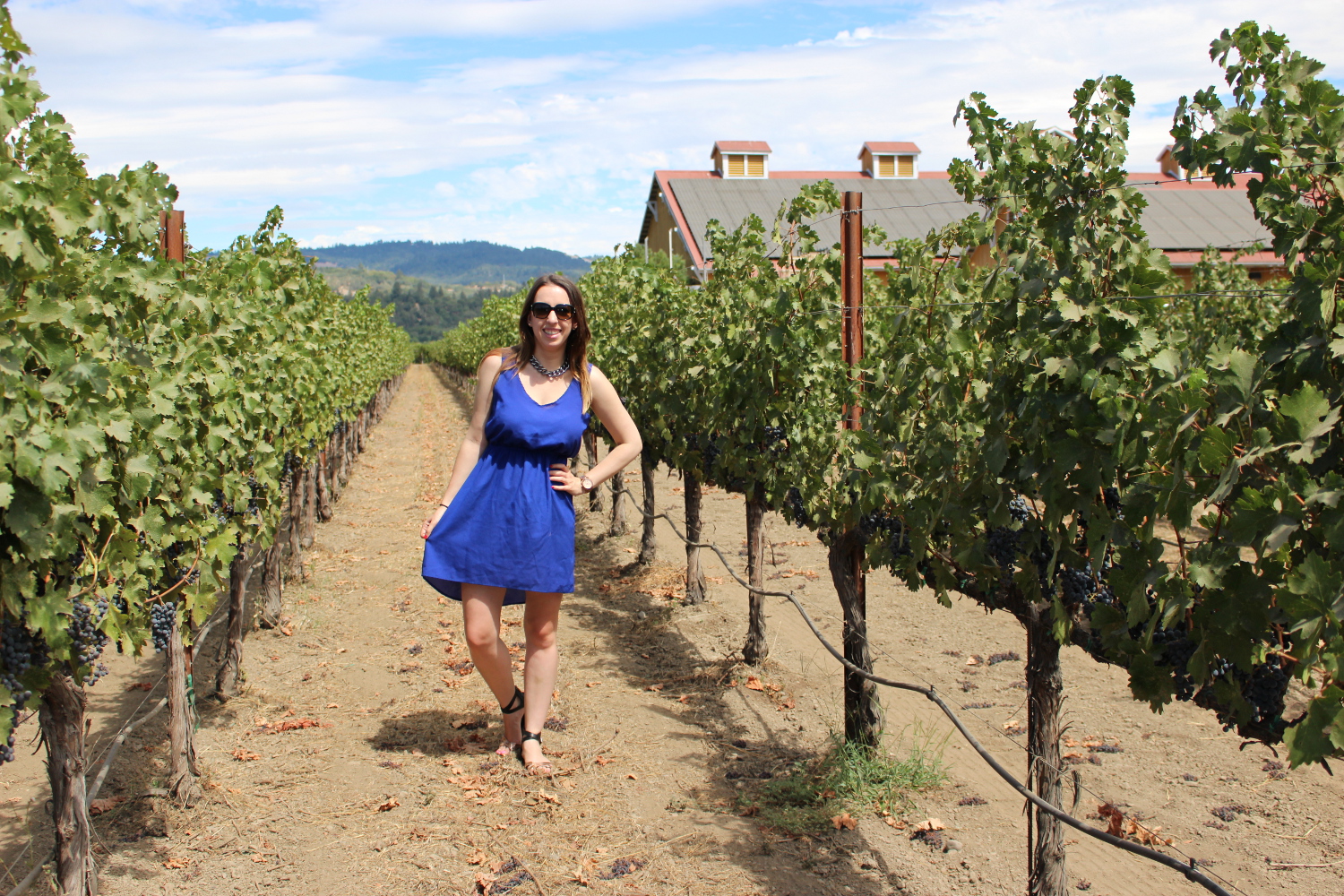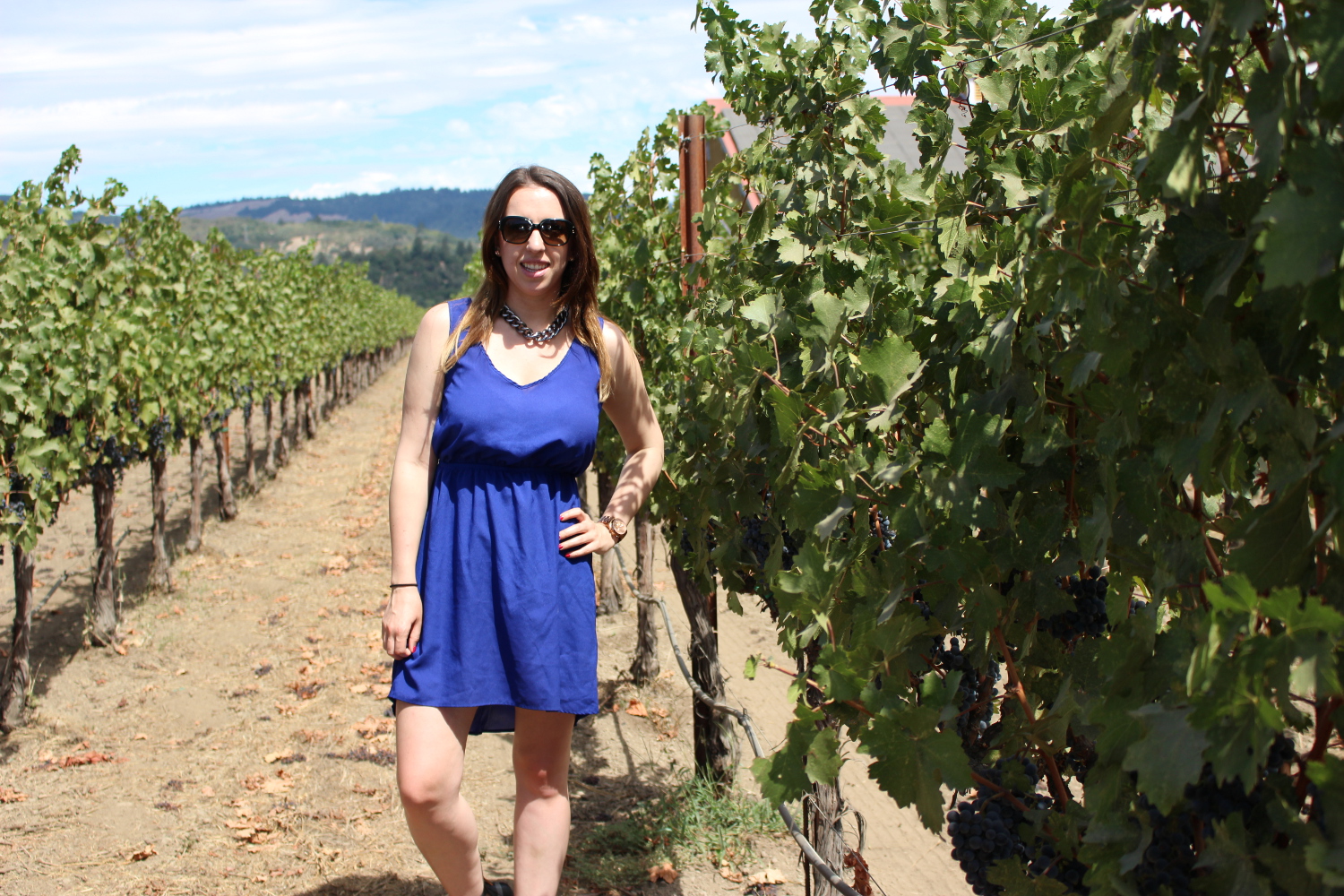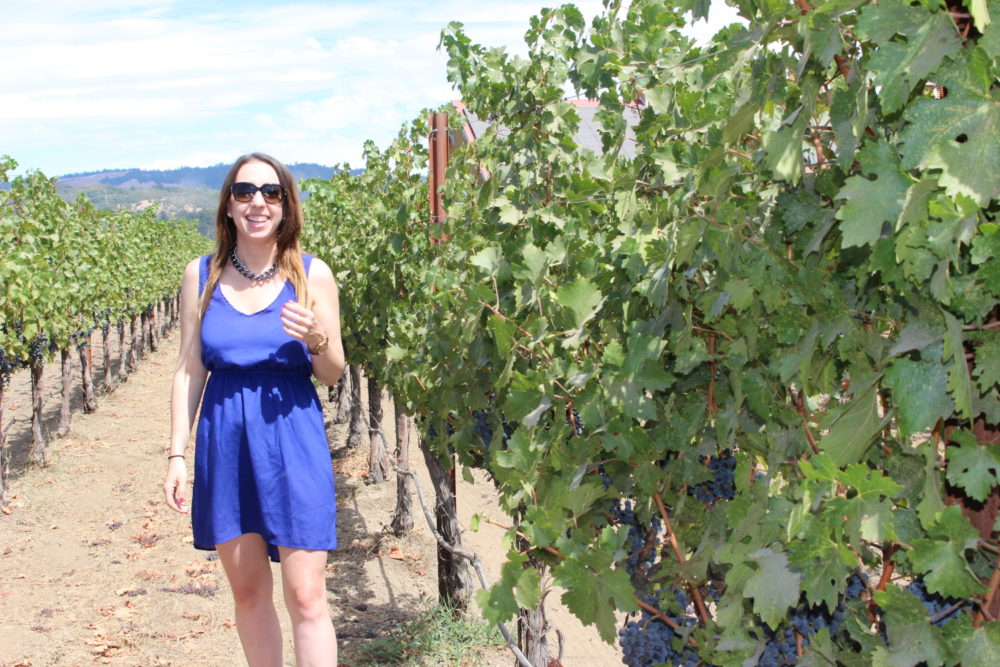 Since some spots had up to a 25 minute wait to get in the tasting room, our tasting time was cut a little short. And alas, no trip to Napa is complete without a stop at Bouchon Bakery, especially when accompanied by a first timer. We ended the trip to the 707 with macarons and iced coffee from Bouchon, a quick stop in the Napa outlets, and a pit stop in Walmart before heading home. Be sure to follow me on Instagram to stay up to date on my latest adventures, where you can find even more pictures from our day out. So until next time, Napa!