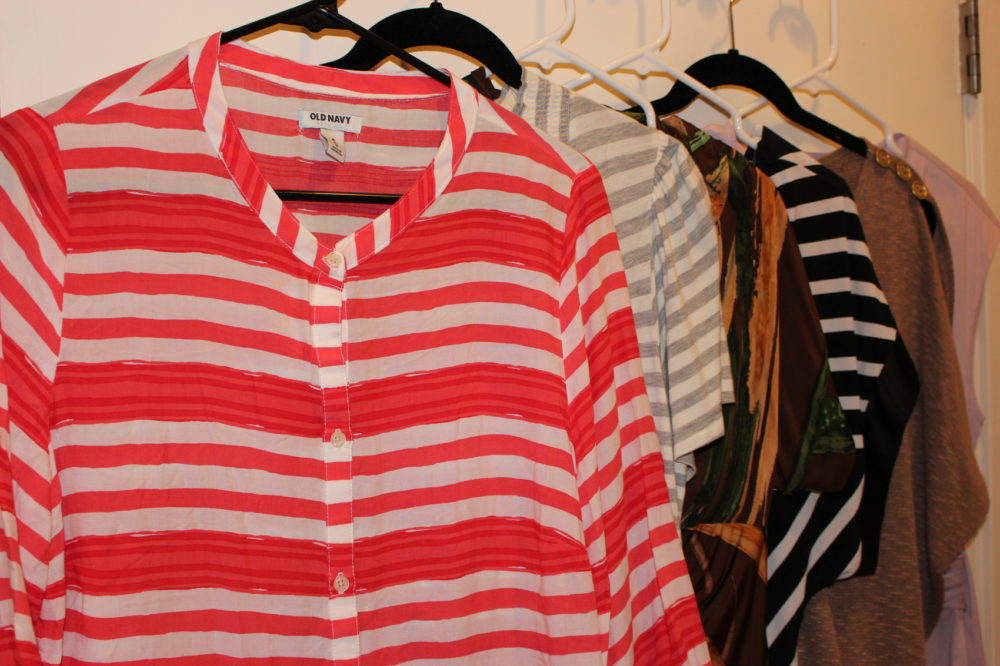 I've always been a fan of cleaning out my closet every so often and sorting items into piles for donation, needs alteration, and resell. However, finding the time to try and resell clothes at multiple consignment and thrift shops is my least favorite part. That's why I was excited to discover Poshmark, an app that allows you to turn your closet into your very own consignment boutique, using only your iPhone!
Poshmark's iOS app allows you to create free listings to sell for your fashion and accessory items you want to pass on to others. The app is super simple to use and it will clearly tell you how much you'll earn, less Poshmark's commissions, when the item is sells. When your item is sold, they'll even send you a shipping label and all you need to do is pack your item in a free box from USPS or just any other spare box you have sitting around. I have yet to make my first sale yet, but the process seems simple and painless.
On the buying end of things, the community of sellers offer every brand and style under the sun. You can browse exclusively items that are new with tags, or shop for a theme of items in their frequent virtual "Posh Parties." There's something for every budget, too. Just be careful since some sellers list things as designer when they are clearly replicas. Use the comments section to ask the buyers questions just so they mention any details they forgot to include in the ad.
So what am I selling? Take a look at my closet to find out! I've listed many pieces that have just sat in my closet through two different moves and still have not been worn. I'm selling many retired BCBG pieces I've worn twice or even zero times, as well as excess costume jewelry I just never reach for anymore. Check it out and be sure to sign up with code HOWFI to get a $5 shopping credit!
If you've used Poshmark, please let me know what you've either bought or sold in a comment below. I've listed 12 things so far, and I'm hooked!