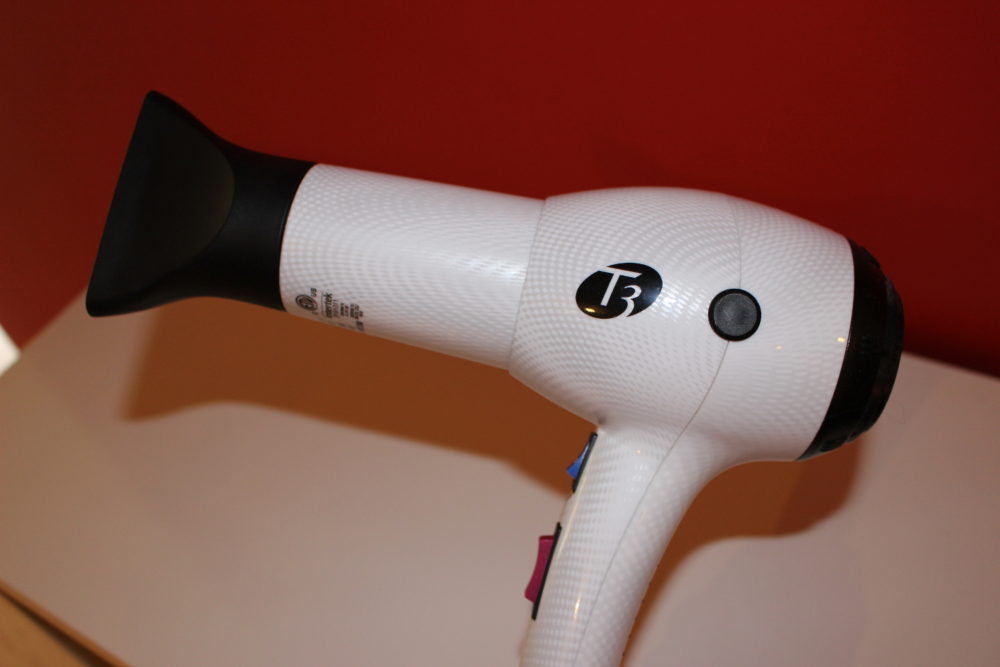 I recently splurged on something I've never spent a whole lot on before; I bought a brand new hair dryer. However, I didn't just pick out any hair dryer this time because I waited patiently and scored the T3 Featherweight on Groupon Goods for half off! Quality hair tools are a vital part of a healthy hair care routine, and my old Revlon dryer from college was seriously on its last leg. It couldn't maintain power on the high setting, so drying my hair took way too long in the morning… and I'm not a girl with a whole lot of time to spend on her hair.
After picking up and setting down the box countless times at Ulta and Sephora, I constantly had this brand in the back of my mind. Not only is this dryer well known for being lightweight, hence the name, but also well known for being a fantastic dryer that'll dry your hair super fast. At $200 retail I wasn't ready to commit, but after seeing this listed on Groupon once for 50% off, I wasn't willing to miss the next sale opportunity so I ordered it and two weeks later the package arrived.
Besides a little trouble with UPS, the shipment arrived unscathed, just with a little tear in the bag. Totally not Groupon's fault, because these things happen, but I just get irritated since I feel like a ridiculous proportion of my mail gets tampered with. Shipping complications aside, none of the package contents were stolen or damaged, and I was ecstatic to try out the dryer for the first time.
I've been using this dryer for about a month now and I can honestly say I love it. Not only does it dry my hair in record fast time, it eliminates frizz in my damaged hair thanks to tourmaline-ceramic design and ionic and infrared heat technology. The dryer also features a cool setting, which I use at the end of my blow out, that helps to lock in style and add shine. A more minor feature I appreciate is the salon length cord, making this a perfect blow dryer for anyone, no matter how far away the nearest power outlet is. Let us not forget the mere 13 ounces it weighs – which makes my weak little arms happy. Lastly, the dryer is noticeably quieter than any I've previously owned, which is wonderful for anyone who has roommates with different work/sleep schedules.
In short, this dryer has cut my blow dry time at least in half and it makes my hair look and feel fabulous. I would totally recommend this item to anyone who's looking to upgrade their current blow dryer. Considering some blow dryers at the drugstore or Target run about $30 – $50, I think the Groupon deal on the T3 Featherweight is the best value for your money.