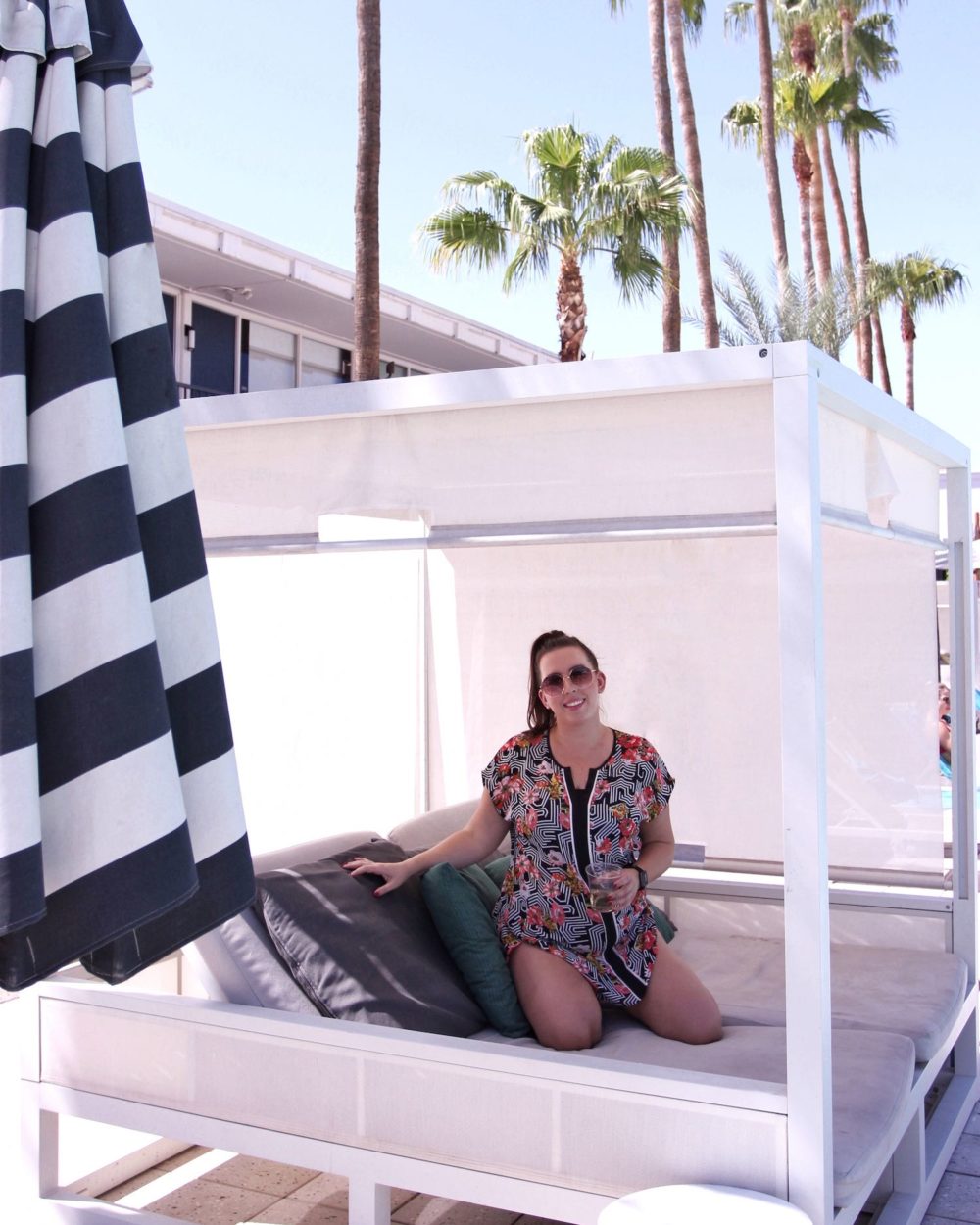 This trip was partially hosted by Experience Scottsdale & Hotel Adeline
Scottsdale is one of my favorite destinations for a weekend getaway. Whether you're looking for amazing food, gorgeous accommodations, or access to nature, Scottsdale just has it all. Scottsdale has so many amazing things to do, but I had never gone on a girls trip there before. After several weeks of non-stop smoky air in the Bay Area this September, it was time to get out. My mom and I wanted to go somewhere out of state, but still drivable, and to an area where we wouldn't need much driving once getting there. We decided to road trip to Scottsdale for a few days of enjoying fresh air and blazing hot Arizona sun.
With travel in 2020 being a touchy subject, I wanted to show how you can have a safe and socially distanced experience traveling. You also don't have to brave the airport. With plenty of face masks, hand sanitizer, with snacks and beverages in tow, we hit the road and can't wait to do it again. Here's where I took my mom in Scottsdale, plus some new things that recently opened to put on your radar. Watch the vlog first!
Where To Stay In Scottsdale
We loved our stay at Hotel Adeline! This chic boutique hotel is centrally located in Scottsdale close to Old Town. It's probably the most Instagram worthy place to stay, as well, complete with murals, artwork, landscaping, and all the glam mid century modern vibes. The property has over 200 rooms and recently went under a huge renovation. With room rates in the $120 range on weeknights and $150 range on weekends, the price is so right for that boutique hotel experience. Also with free WiFi and parking, it could be an ideal place to escape to for some offsite remote work. Just sayin'!
The team at Hotel Adeline are also taking the upmost care with guest safety. Masks are required on property outside from your room. Also they have implemented things like contactless trash pickup from your room and housekeeping upon request to reduce person to person interaction during the pandemic.
Hotel Adeline also has a pool party on Sundays called Liquid Sunshine. Lounge chairs are spaced out, and you can book a cabana or day bed to give yourself a little extra space to distance from other groups around the pool. Masks are also required when walking around, say to and from the pool bar.

New Places To Eat In Scottsdale
Stratta Kitchen is a must dine at spot in Scottsdale serving locally sourced, nutritious, and delicious food in a fast casual setting. James Beard award winning chef Alex Stratta has crafted a Mediterranean inspired menu featuring super fresh and seasonal flavors, that leave you feeling nourished after. They also serve beer and wine, plus do happy hour during the week.
Francine is a gorgeous French bistro gone absolutely glam. We came for happy hour and enjoyed a tomato burrata salad, crispy calamari with aioli, prosciutto arugula pizza, plus cocktails and French rosé. Slide in a the bar early or make a reservation and live out your best fantasy self. You'll want to take photos at this place!
Another glam spot that almost needs no introduction. Also at Scottsdale Fashion Square, Nobu is directly across from Francine. We squeezed in at the sushi bar for a Sunday night dinner without a reservation. We enjoyed lychee martinis, spicy tuna "tacos", and several rounds of delicious rolls and nigiri.
Other great things to do on a girls trip to Scottsdale would be hiking, golfing, shopping, wine tasting, hot air ballooning, and more. Scottsdale has both indoor and outdoor dining available, and there are plenty of socially distanced activities to do.
I feel like a different person when I'm in the desert. I wake up earlier, I eat better, I want to be active outside, and so many other things. It's a strange phenomenon. I can't wait until my next visit!
Who would you take on a girls trip to Scottsdale? I would love to know! Like this post? Be sure to pin it and read through some of my other Arizona content before you go.