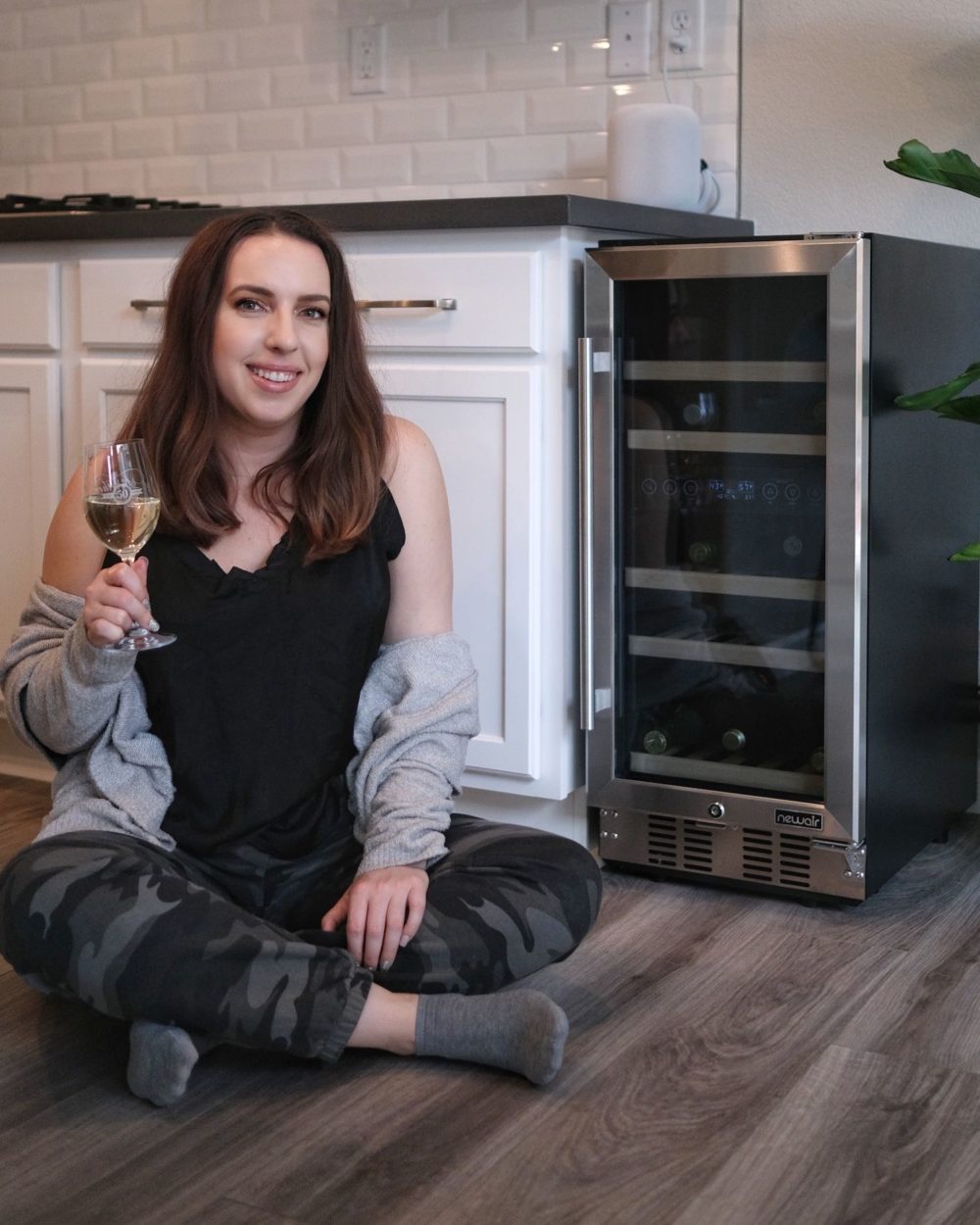 A few months back I shared some things on my dream home wish list. Excitingly one of the top things on my wish list is finally here! I've teamed up with NewAir to share my review on one of their top selling wine fridges. They kindly sent me the NewAir 15" Built-in 29 Bottle Dual Zone Compressor Wine Fridge to test out. This wine fridge is my new favorite thing at my house. It looks amazing and works really well so far in the first month of owning it.
NewAir has also kindly provided an exclusive discount code for my community. Use code CHELSEAPEARL for 20% off your wine fridge! Watch the video below to hear some of my thoughts.
The best part about this wine fridge? It's so quiet. There's no noisy fan or rattling, it's absolutely silent. Sometimes, I forget it's even there.
Dual zones allows for independent temperature controls for whatever type of wine you wish to store. The temperature can be set anywhere between 40º and 66º. I typically keep white and sparkling wines on the upper racks at around 40º. On the lower racks I plan to store reds around 60º, but I haven't been drinking as many reds lately.
Having this new appliance has also freed up a lot of space in our main fridge, which my boyfriend appreciates. He doesn't drink wine, so it's nice to have my wines stored separately. The high quality triple tempered glass also has UV protection, meaning this fridge is perfect for any area of your home even if close by a bright window.
Finally, it has a locking mechanism on the lower edge of the door. This is perfect if you have kids or thirsty roommates.
I'm also greatly looking forward to hosting company in the future. I now always have a bottle of bubbly and sauvignon blanc chilled and ready to enjoy.
Like this post? Definitely read through some of my other wine and home content before you go. Some of my favorite Sonoma wines are linked below. Cheers!