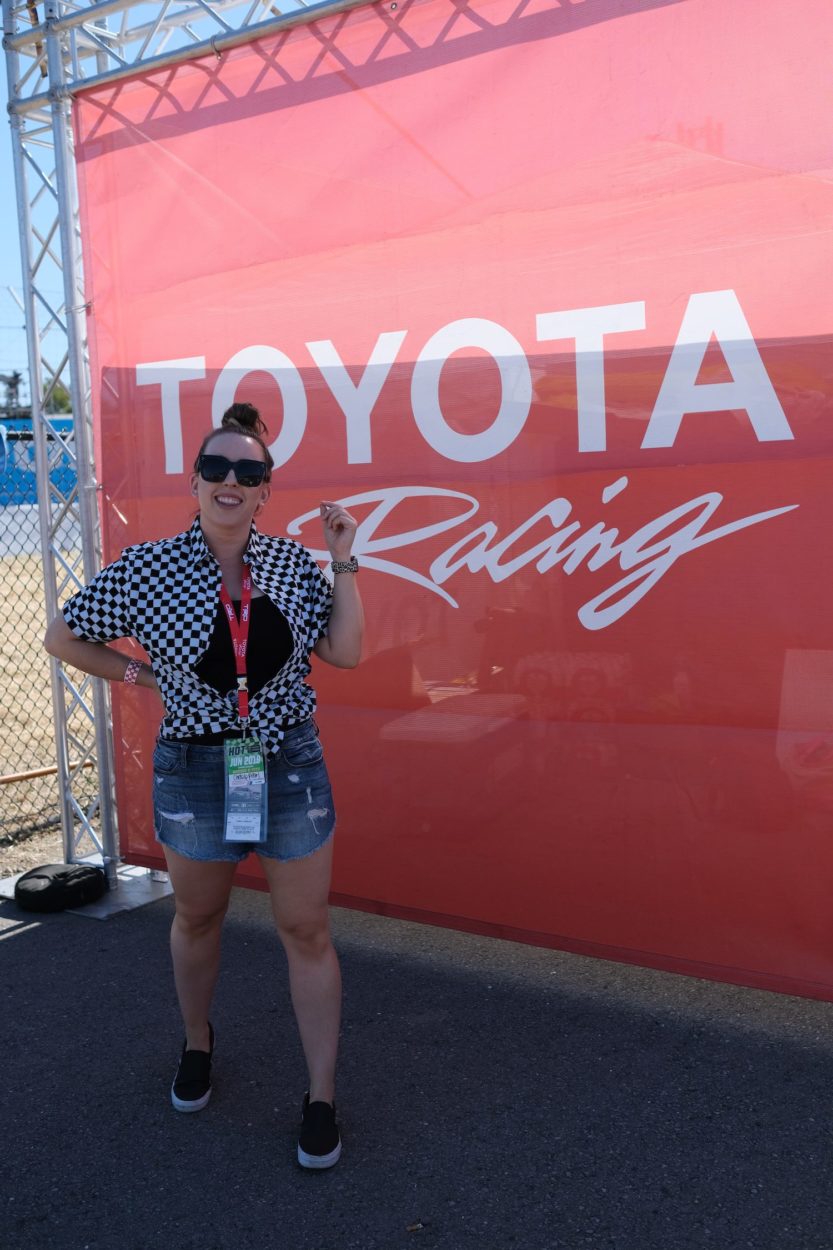 Headed to the track soon? Here are a few ideas on what to wear on race day! I go up to Sonoma Raceway quite often and I love switching it up with racing-inspired outfits. The best and most important thing is being comfortable. Race days are long, so dress smart.
Whether it's NASCAR, IndyCar, or whatever else, here are a few ideas on what to wear to your next race day. Before diving into the products below, see what I wore to the 2019 Toyota Save Mart 350 earlier this summer.
https://youtu.be/0i89mqP5lb8

Racing Inspired Clothing
Express yourself with your favorite racing quotes, drivers, teams, or just classic checkered print. And in case you are going around the track in a vehicle, you'll need to have something with sleeves so dress accordingly! Layers are always a smart idea, as well.

Comfortable Shoes
No matter what track you're at, you'll be doing a lot of walking. Wear some comfortable footwear! Sandals are OK but closed toe shoes are better since there's likely going to be a lot of dust and dirt kicked about. I love slip on Vans for race day.

A Small Bag
Security may be tight, so plan on bringing a small clutch or clear bag to make things easier. A wristlet, crossbody, or small backpack are also great options.

Sunscreen
Most race days include hours upon hours in the sun, so bring sunscreen and plan to reapply it. I recommend a sunscreen fluid that is quick to apply, like La Roche-Posay's Anthelios.

Ear Protection
Things can get really loud, so be extra prepared by brining your own ear plugs or ear protection. Most racetracks will provide ear plugs, but come prepared with some just in case.
What do you like wearing on race day? I hope this post gave you a few new ideas of what to wear and what to pack. Definitely check out some of my other car content before you go.