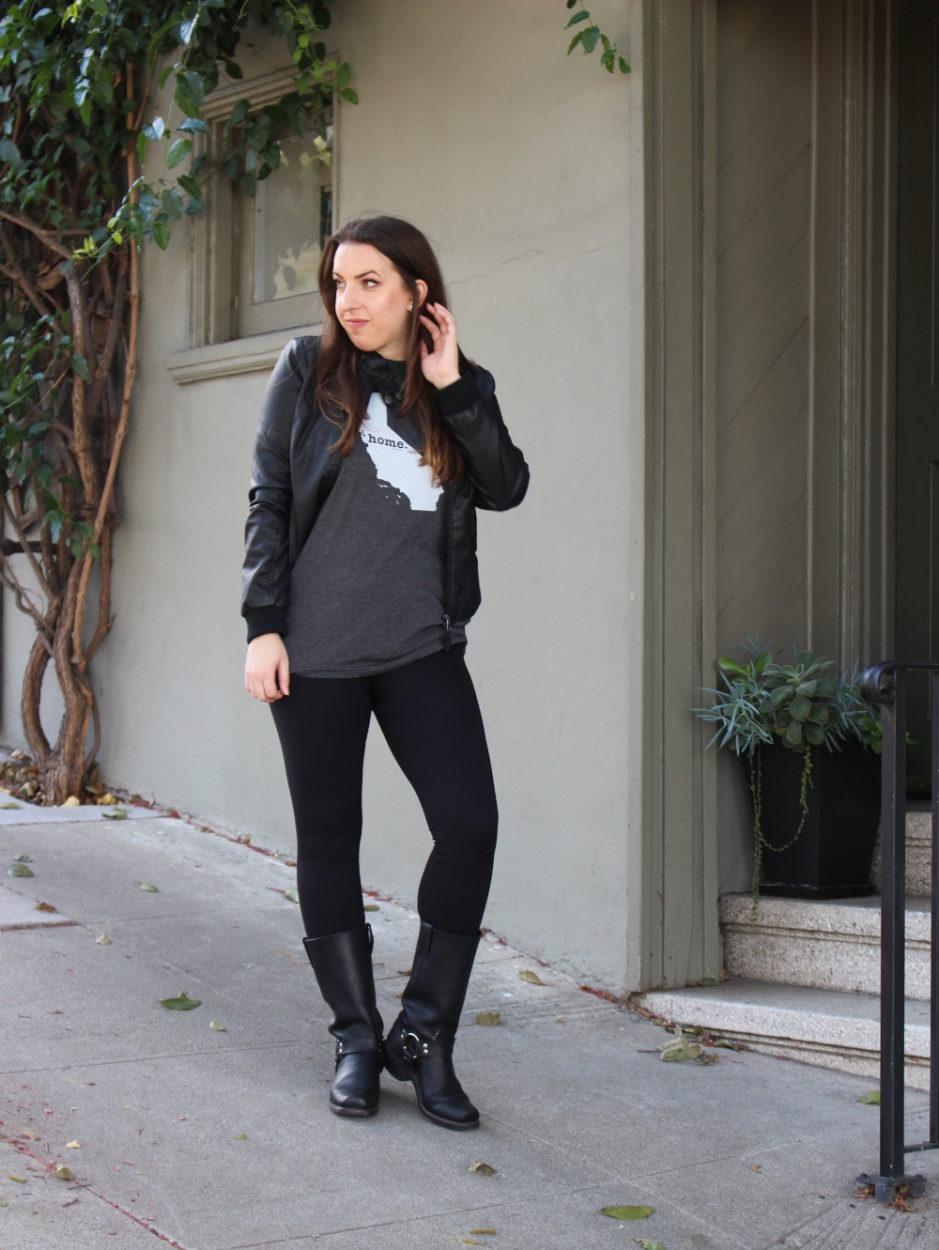 Shirt: The Home T (c/o) | Jacket: Charlotte Russe | Leggings: Forever 21 | Boots: Frye | Watch: Apple Watch | Lips: Bite
Being the tech startup girl I am, you can usually find me in a cozy flannel, long sleeve, or t-shirt Monday through Friday. Honestly, winged liner and liquid lipstick are the extent of my weekday glam. I've been living in this tee from The Home T lately, which you should put on your radar since it's an indie brand with a really cool story. And yes, it's that shirt from Shark Tank! Each shirt is made in the USA, from an insanely soft cotton-poly blend. I seriously never want to take it off. As if that wasn't enough, the company donates a portion of their profits to multiple sclerosis research, a cause very close to the founder's heart. So as we all head home for the holidays and shop around for presents for family and friends, these shirts are the perfect gift to show some home state pride.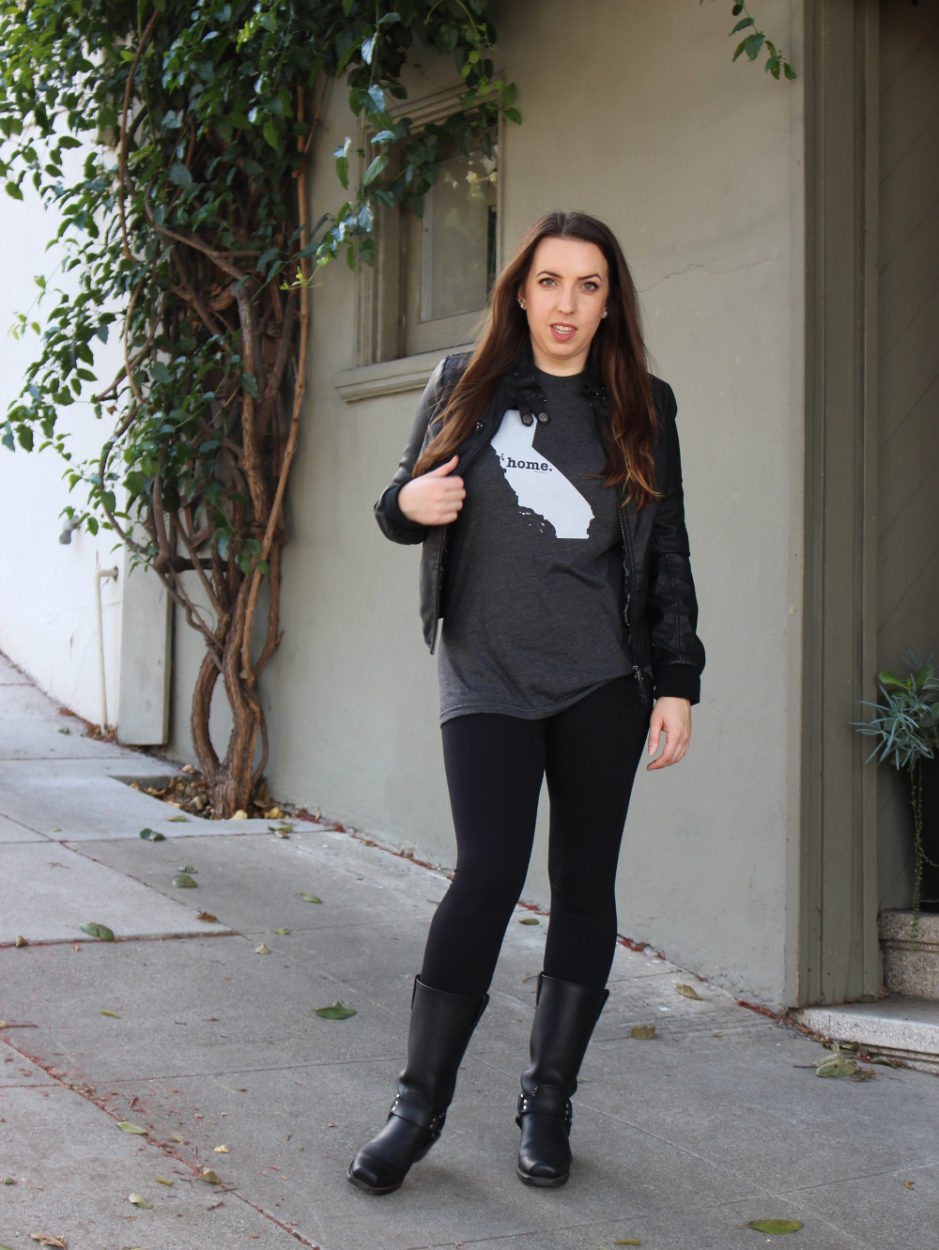 photos by Jennifer
Don't want to rep your home state? Then you must see their castle home tee, especially if you love all things Disney.
Like this look? Be sure to check out some of my other outfits before you go. Thanks for reading!