This post is sponsored by Target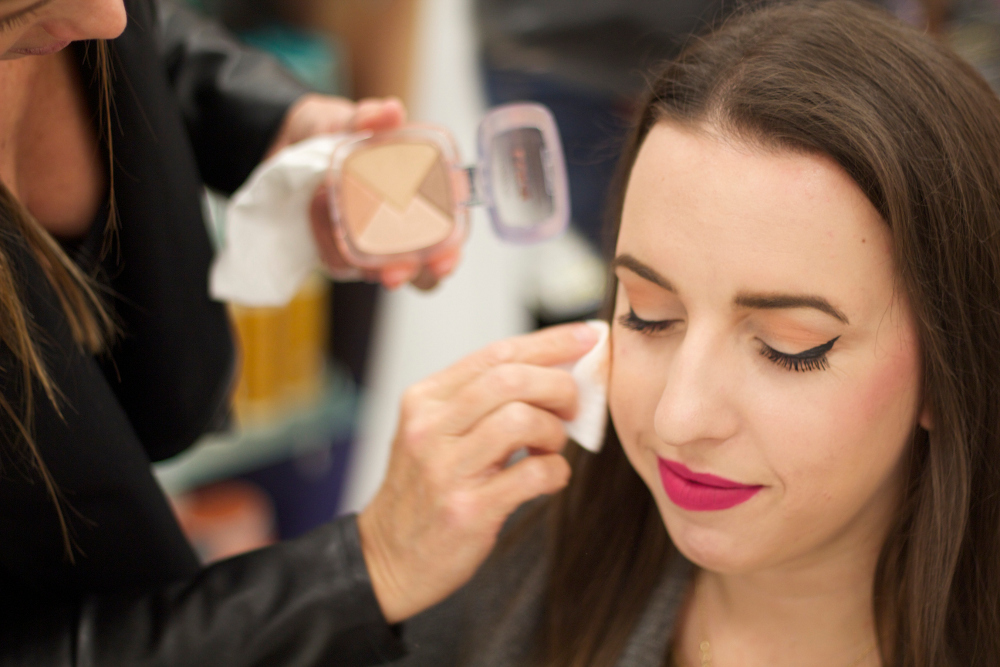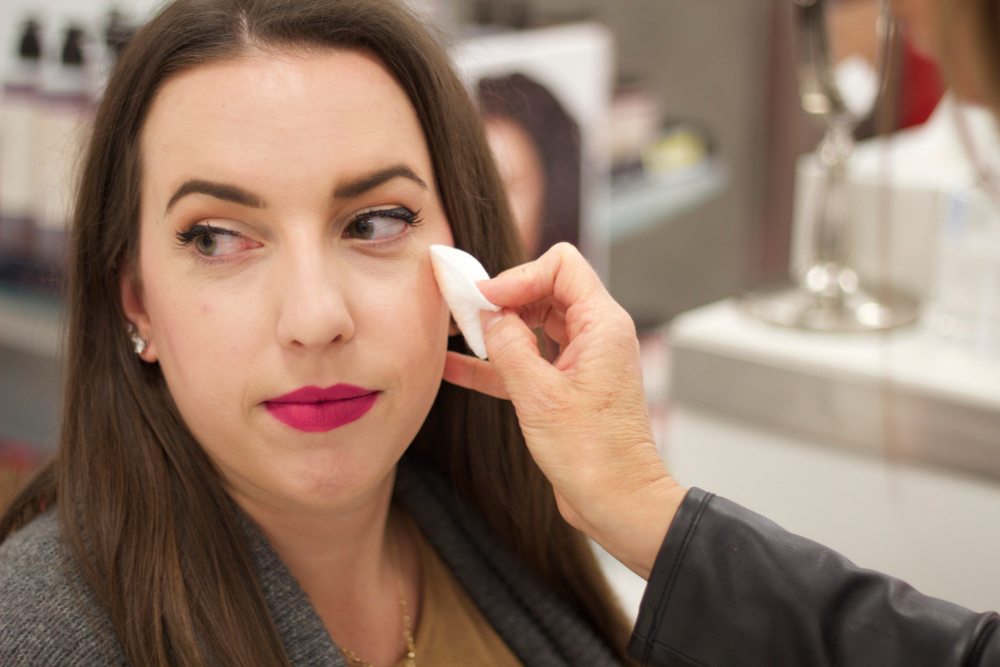 How are you incorporating beauty trends this fall? We all know I'm a fan of warm matte shadows, berry lips, and full brows, but I have yet to try everything that's out there.
A few days ago, I dropped into Target for a fall beauty refresh. With the help of the Target Beauty Concierge and the L'Oreal makeup artists, there were tons of items to swatch and test drive. Among the foundations, lip colors, and eye shadows to try, I discovered the L'Oreal True Match Lumi Powder Glow Illuminator, which was the subtle glow my cheekbones were missing. It's crazy how such a small yet intimidating step can boost your look. As someone with oily to combination skin, finding the right highlighter that doesn't accentuate pores can be difficult. In fact, I have a love-hate relationship with highlighters because they're so hard to apply. However, this powder smoothes over the skin, reflecting light and giving the appearance of a more even skin texture. The powder is especially versatile because there are four different shades in each compact that can be worn alone or all swirled together, either as highlighter or eye shadow.
One key tip I took away from the pros was pressing highlighter into the skin rather than dusting it on with a brush. This not only helps the powder apply in the right area, but it also stays put longer. It never occurred to me that I could use a wet or dry complexion sponge to get the job done!
It was great chatting with the team and having them help find the right shade and product for me. We ended up going with a bronzy golden compact that hasn't left my face since. Be sure to drop by your local Target and speak to the Target Beauty Concierge to find what's right for you this fall.
Find your style @TargetStyle