Dress: Forever 21 | Pumps: Calvin Klein (similar) | Clutch: H&M | Necklace: Bloomingdale's (similar) | Watch: Michael Kors | Lips: Revlon Balm Stain in 'Romantic' | Nails: CHANEL 'Dragon' &  Julep 'Gabrielle'
Happy holidays to you! While I don't get all gussied up with family much over the holidays, I sure do with my girlfriends for a festive night out. Since I'm traveling this year I'm missing a lot of the action, but here's the metallic dress that I would wear to Christmas Eve martinis or New Years Eve dinner. Metallics are great because they give you a festive look without the mess of glitter or hazard of stray sequins. Paired with this chunky pearl and lucite necklace, I let the fabric do all the talking as it hits the light. For this look I also love classic red lips and nails. Since I couldn't find the right understated clutch, I reached for this new pink metallic makeup bag as a unique pop of color. Mixing metals can be tricky, but as long as you're having fun, go for it!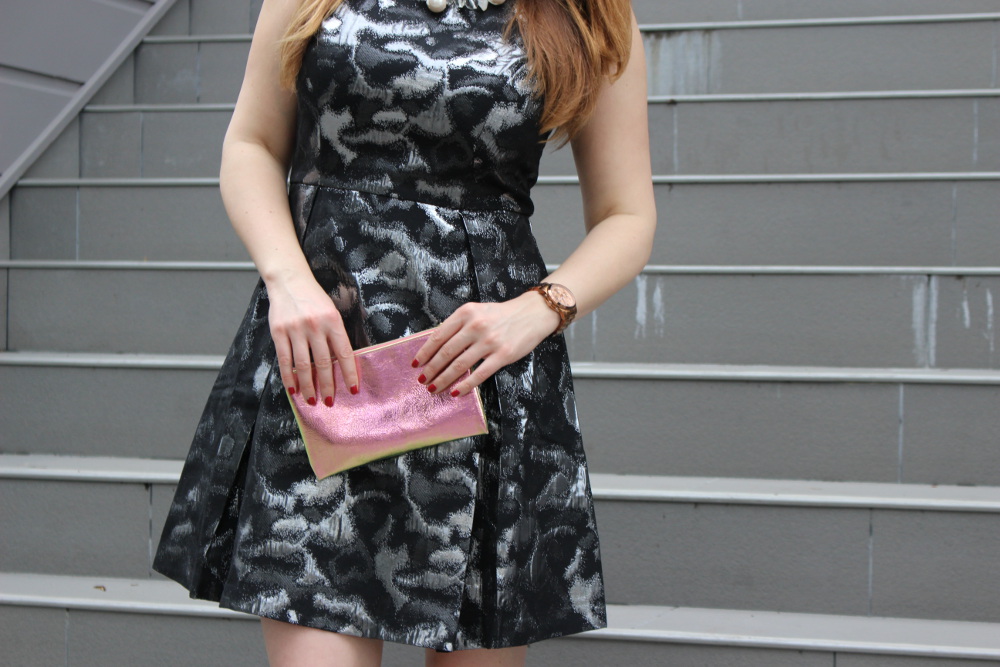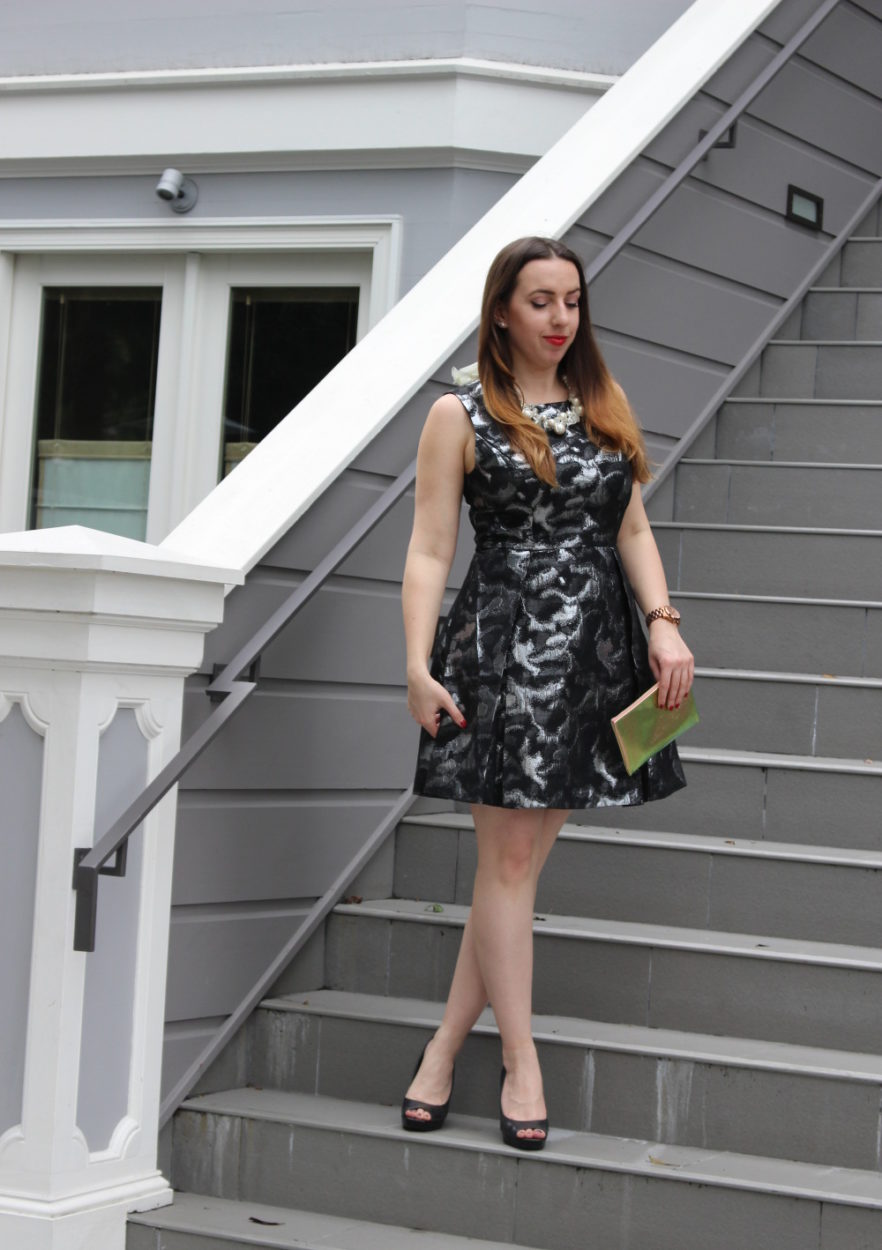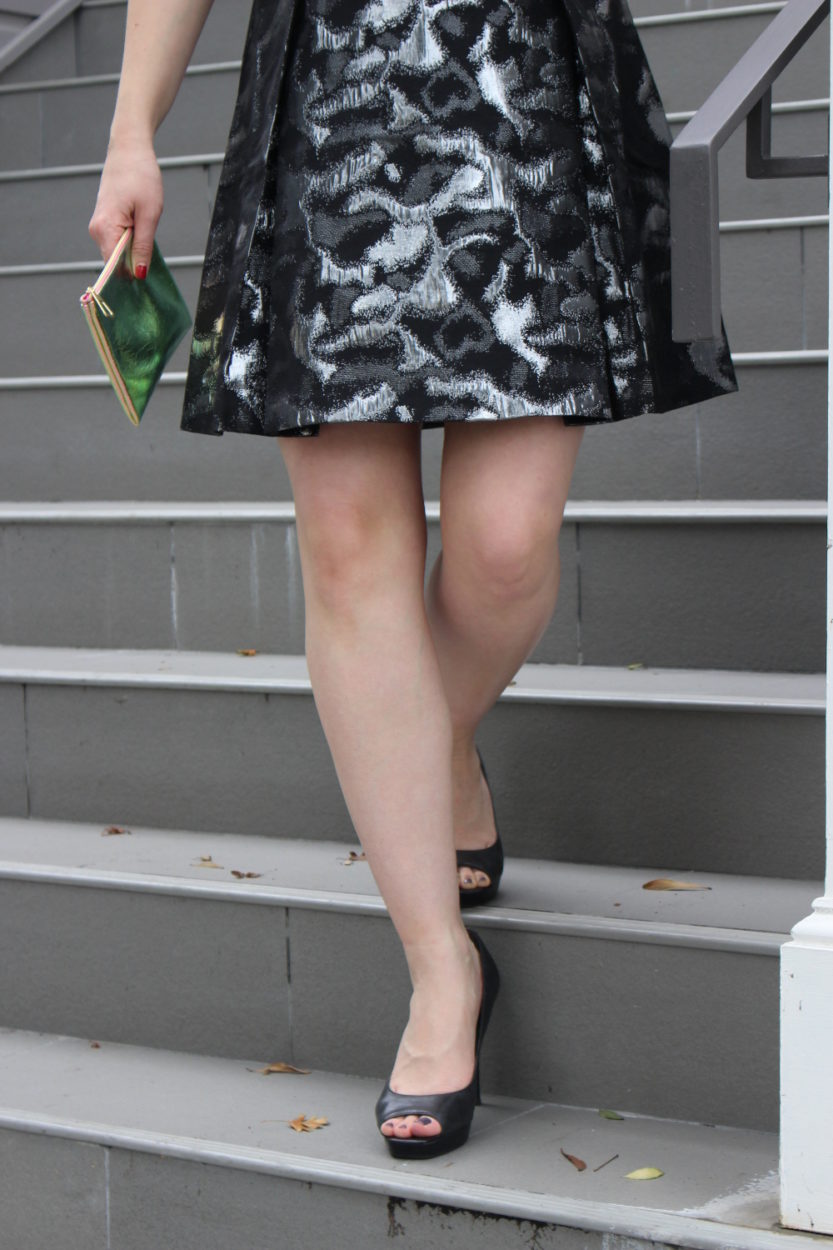 Photos by Jennifer of Just Add Glam
I freaking love this metallic dress, but I'll be honest in that it's very itchy. But at under $33, you can afford a cheap slip to go with it!
Thanks again for reading. Don't forget to flip through my other latest posts before you go.
p.s. in case you hadn't noticed, the blog has undergone a bit of a makeover. I wanted to come back from the Christmas break with a bang with a brand new theme and outfit post — hope you enjoy!