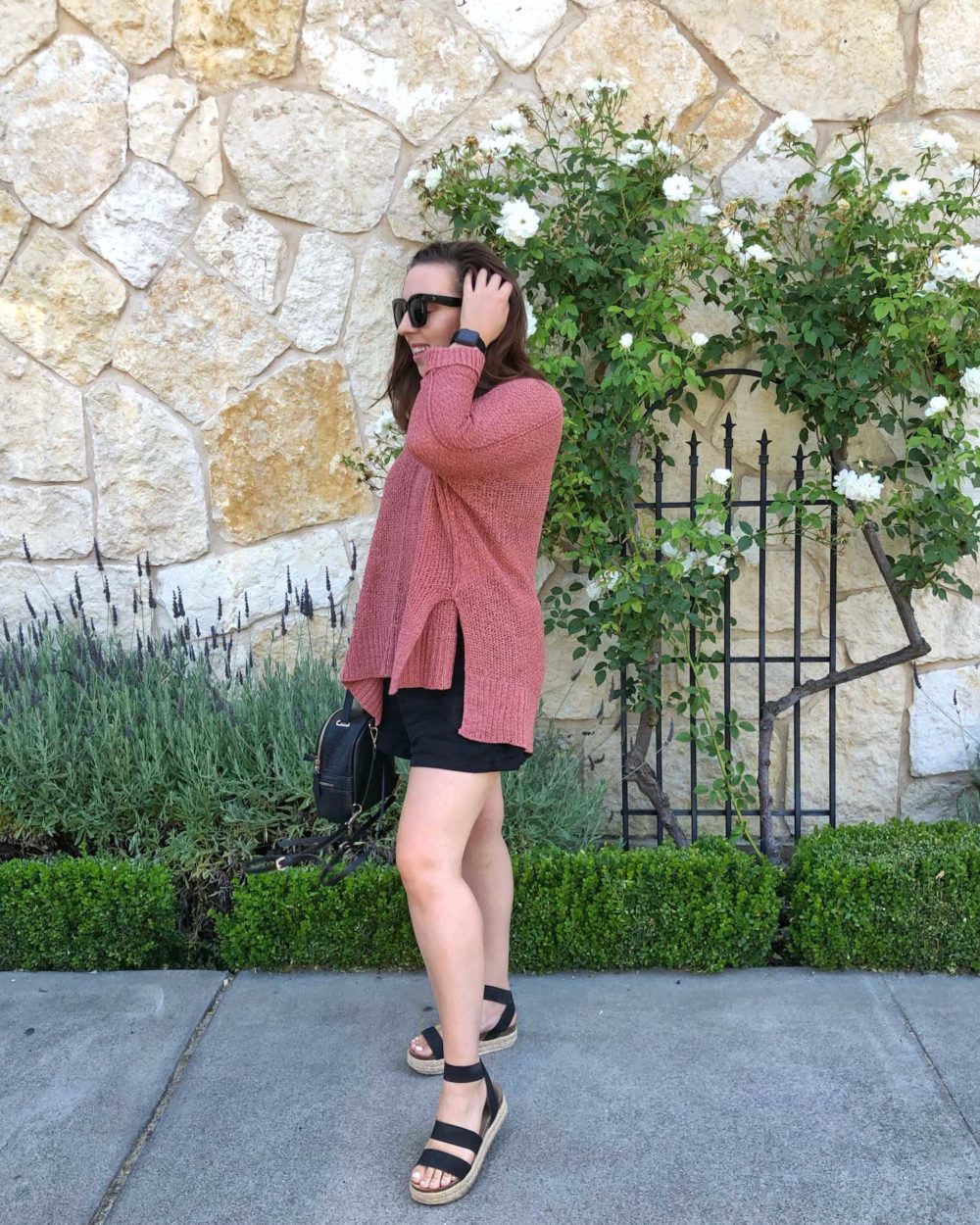 Summer is far from over yet, so I wanted to share some wardrobe essentials this season that I've been wearing a ton. Most of these fit into my capsule wardrobe which I can actually wear all year long by mixing with other core pieces. Whether you want some everyday loungewear or WFH staples, I'm sharing it all.
This is the perfect "summer" sweater with its loose knit weave which welcomes ample air flow. I love wearing a bralette underneath. If you want to show a little skin while still being mostly covered from the sun, this is it. I wear size M/L.

The perfect summer short that goes with everything. These shorts have an elasticated waist and the perfect linen blend fabric. They're opaque so you never have to worry about showing through. Just remember not to put them in the dryer for too long! I wear size L.

For those indoor work days when the air conditioning is blasting, I love a nice jogger pant. These look polished, but feel like pajamas. Grab them on clearance before they're gone. I wear size XL.

Cotton underwear, need I say more? This is my new favorite everyday panty. The cut is just impeccable. I feel amazing looking in the mirror when I wear these. Above all, I want 10 more pairs. Size up, I wear size XL.

Say hello to the best summer swim coverup. I love throwing this on for days in the backyard. I love the sleeves for when my shoulders and upper arms get too much sun. The drawstring waist can also be pulled into create a more fitted shape. Comes in solid black too! I wear size L/XL.

This sexy two piece lounge set comes in over 20 colors and prints. I love the black stretchy velvet fabric which can be worn as loungewear or pajamas. One of my favorite Amazon finds this year! I wear this in size XL.
What are some of your current summer fashion favorites? Let me know in a comment down below. Visit some of my other summer content for even more ideas before you go.