Top: Lush | Skirt: h.i.p. (similar) | Shoes: Tory Burch | Bag: Proenza Schouler | Watch: Michael Kors | Bracelets: FitBit Flex, Vince Camuto (similar) | Earrings: Nordstrom Rack | Lipstick: NYX Butter Gloss in 'Maple Blondie'
So, what does a blogger wear to a blogger event? A couple weeks back I went to the Blog Party which was held at Polyvore HQ; a fun night of learning, networking, and shmoozing with other passionate Bay Area bloggers. I was in a serious pinch after work, trying to hustle down to Mountain View in time for the party, so I pulled together this pairing in a dash, quite inspired by what I wore to the StyleHaul event back in July.
It was such a fun night and the gift bags were top notch! Trust me on the swag, there are many reviews and features ahead thanks to sponsors like BareMinerals, Chapter Jewelry, and more. Thanks so much to Polyvore for hosting and to Jamie for creating such a fun pop-up party.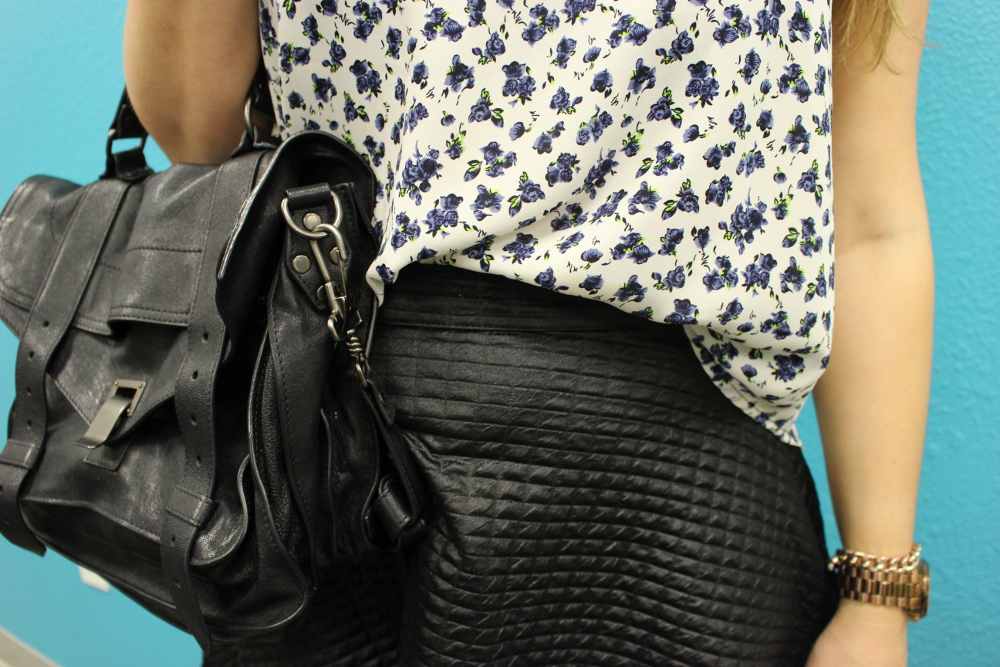 For more photos from the event, be sure to check out their website and stay tuned for the next one.