Admittedly, I'm not the easiest sell on skin care because I'm an ingredients snob with sensitive skin. Testing out new skin care is often a dangerous gamble, but this line was a huge success for me so today I'm excited to share some skin care goodies from Pin Up Cosmetics. Founded in 2007 by Aprill Lacey of San Francisco, this is an artisanal natural brand with a fun retro flair. Most of the line is vegan and but the entire line is free of parabens, synthetic fragrances, and other harmful chemicals I'm not too fond of. Watch the video below to hear my thoughts.
Rose Petal Face Cream
First off, this face cream is amazing. The rose scent is light and refreshing, and the formula is whipped and weightless. Key ingredients are coconut oil, which is a natural anitmicrobial, and beeswax, which is a natural humectant that helps retain moisture in the skin. If you're familiar with Embyrolisse Lait Creme Concentre, Pin Up's face cream is like a richer whipped version of it. If you have severely dry skin, this could be a suitable day cream, but I only recommend using this product at night. Note, since this product contains beeswax it isn't vegan.
Vegan Cleansing Grains
I was quite impressed with the exfoliating potential of this quirky little product. After you pour out about a teaspoon of product, mix it with a little warm water, and blend into a paste to work into your skin. I'd say the abrasiveness is moderate without being too intense. If you like LUSH's Angels on Bare Skin, you will love this product because it has that same calming scent and gentle natural exfoliating texture. For best results, work in gentle circular motions for 1-2 minutes and rinse clean. Some of the key ingredients are brown rice, lavender, chamomile, peppermint, and oatmeal. The scent is soothing and reminds me of Provence.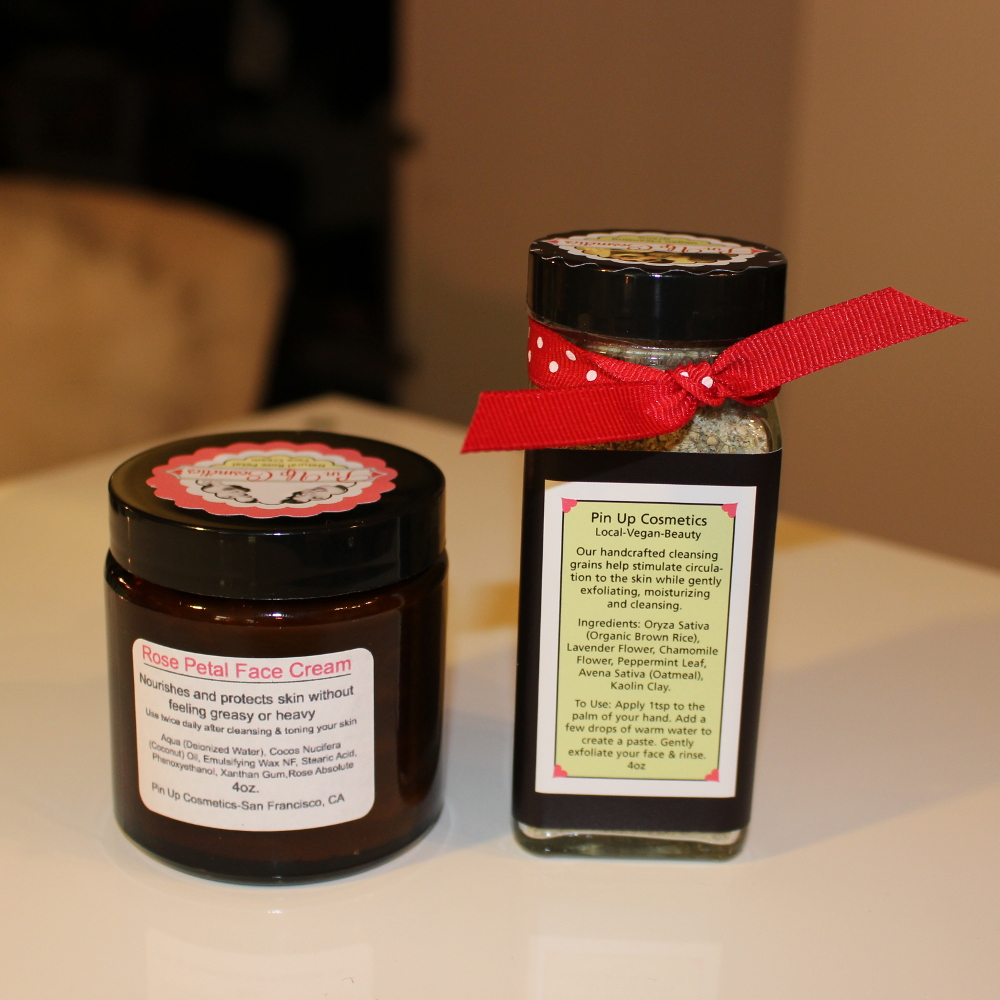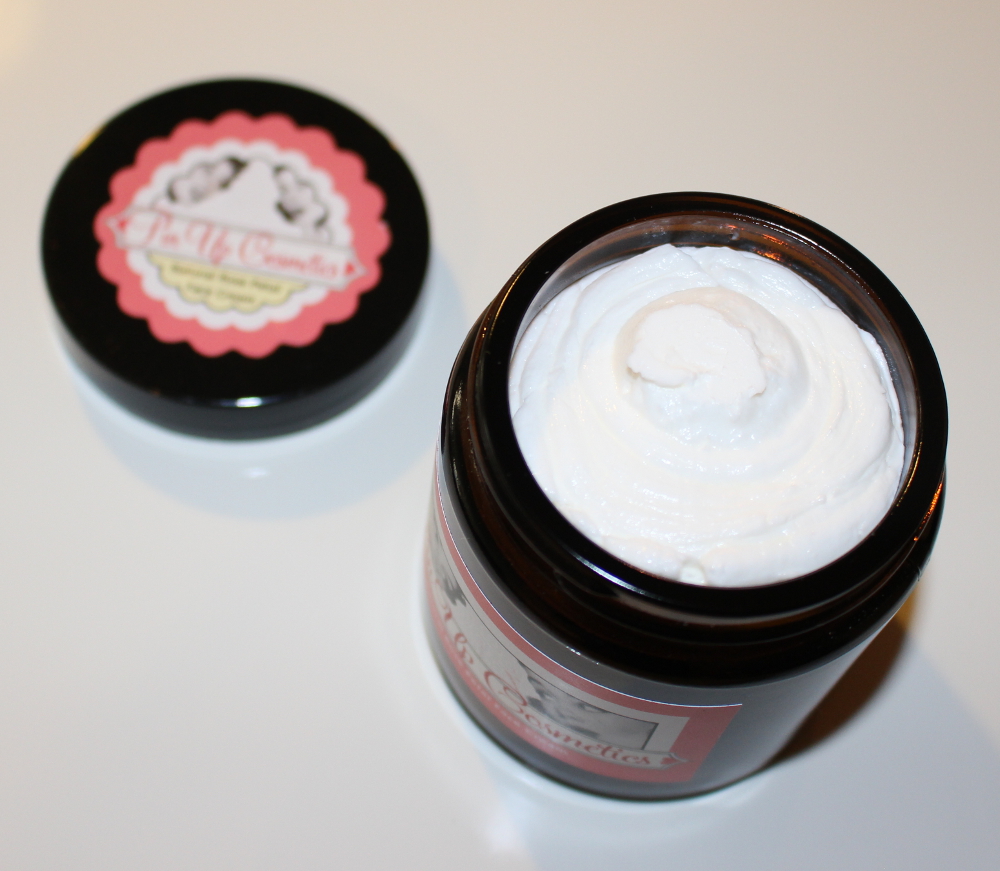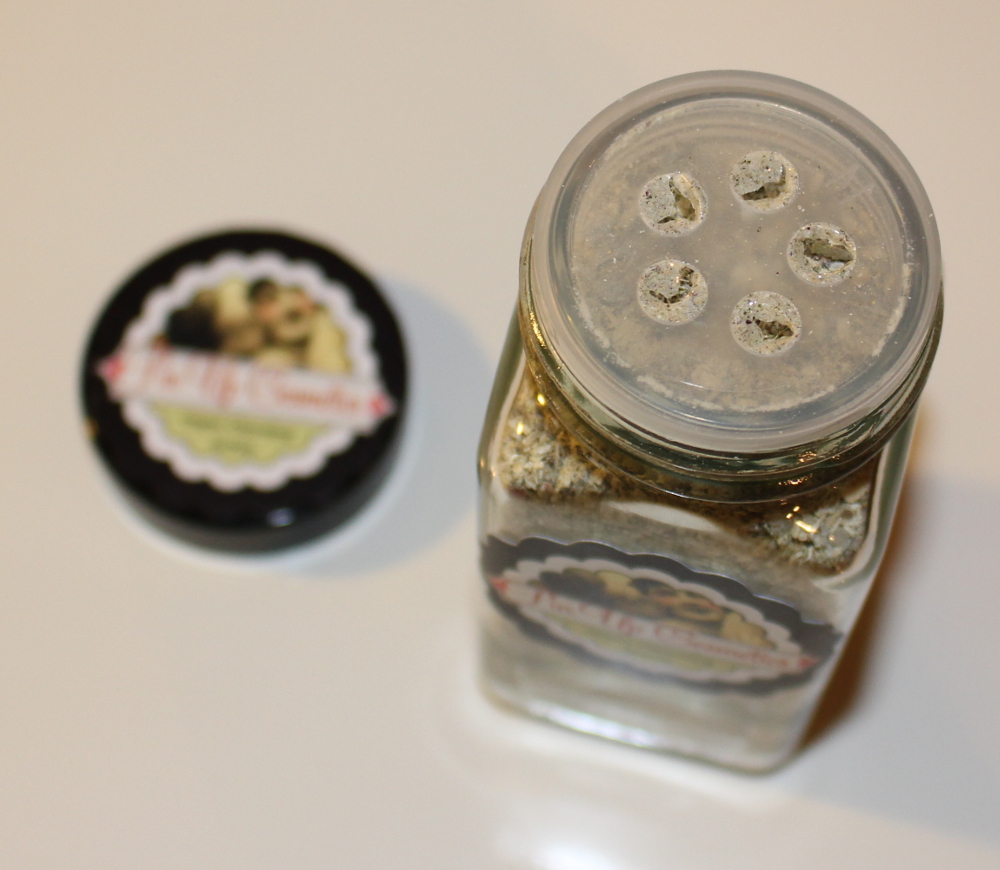 The Verdict
These products are not only wholesome and ethical, but also smart. I love that Aprill has formulated the line with essential ingredients, and nothing more or nothing less. I think the price point is also very reasonable for high quality natural products, and you get a good bang-for-buck. Plus, I'm always trying to expand my knowledge and adoption of vegan and cruelty-free product, and I also love supporting local indie brands. I give Pin Up Cosmetics two thumbs up!
Find these skin care items plus makeup and more at Whole Foods in the Castro, and coming soon to more Bay Area stores! And of course, you can shop their store online. Follow Pin Up Cosmetics on Facebook, Twitter, and Pinterest to stay in the know for retail updates and new product releases.
Disclosure: I received these items for consideration. As always, this is my honest opinion.