Dress: Forever 21 (similar) | Necklace: Forever 21 | Sunglasses: Wet Seal (similar) | Sandals: Cole Haan (similar) | Purse: Forever 21 | Earrings: Forever 21 (similar) | Nails: Sinful Colors '24/7′
While I have no idea if I have proper noun and gender agreement here, let's just go with it. On one of the last nights of our Ixtapa vacation, K and I indulged in a fine meal at Bogart's so I donned my fancy $12.80 latest purchase from F21. Again, the humidity got the best of my hair, but I embraced it with the slim silhouette of this dress and my straight forward accessories. If I could buy this exact dress in multiple prints and solids, I would in a heartbeat, because it is so comfortable and is the perfect length. Until then, I'm going to keep getting tons of use out of this bright chainlink necklace also from F21, which you might recognize from my last outfit post.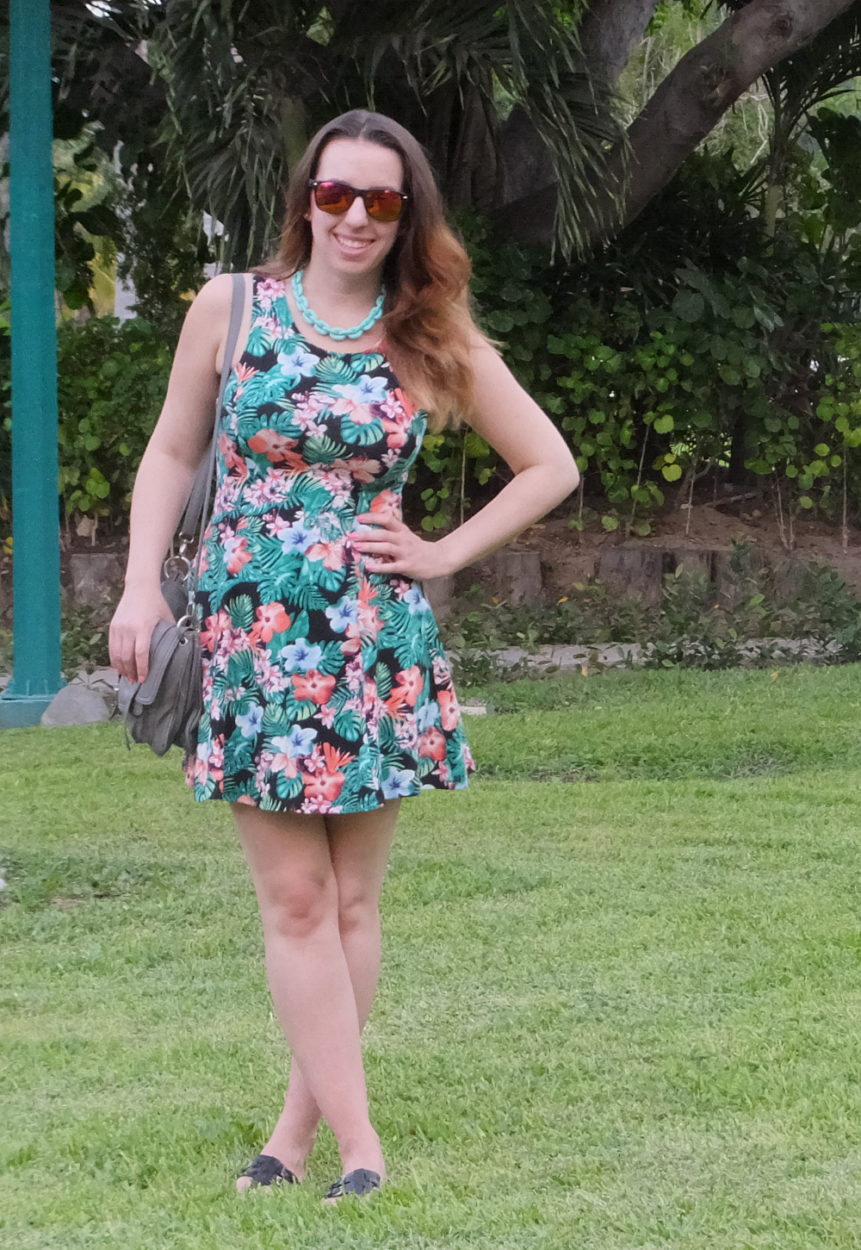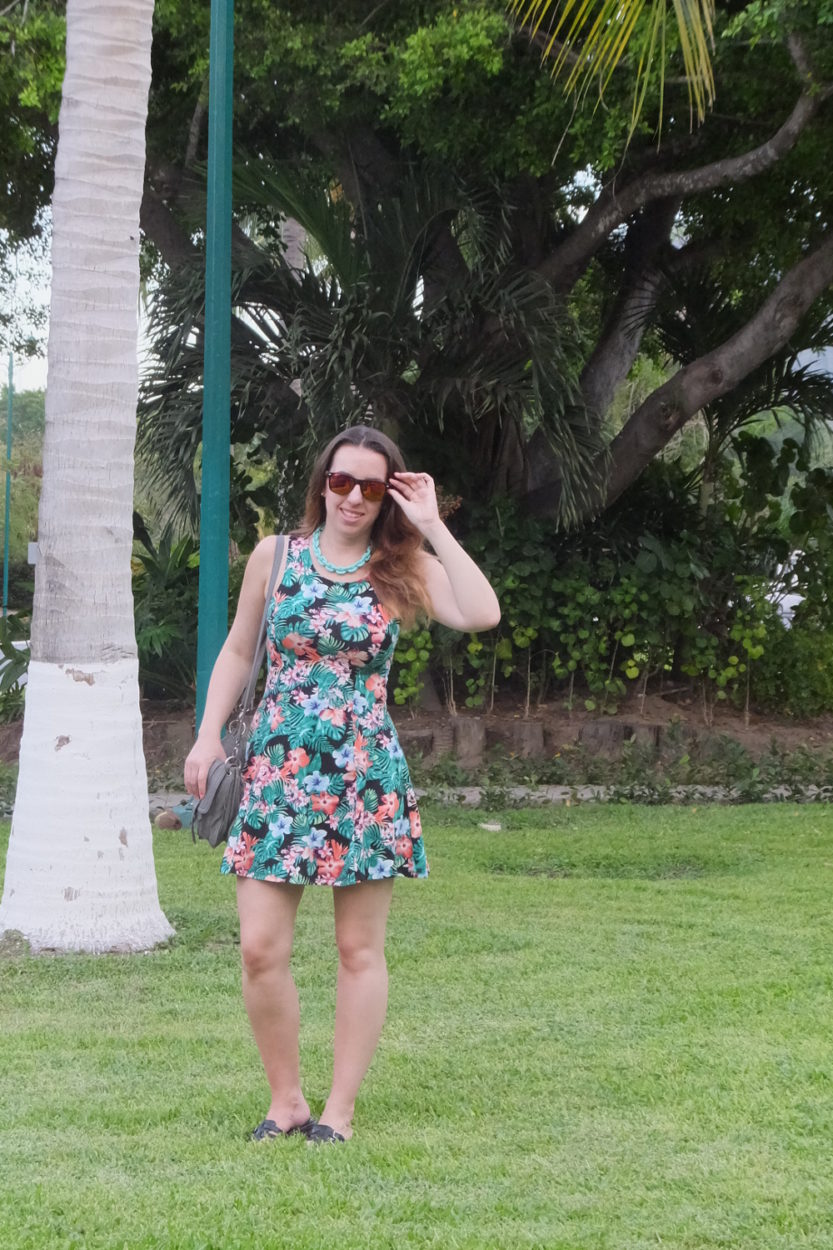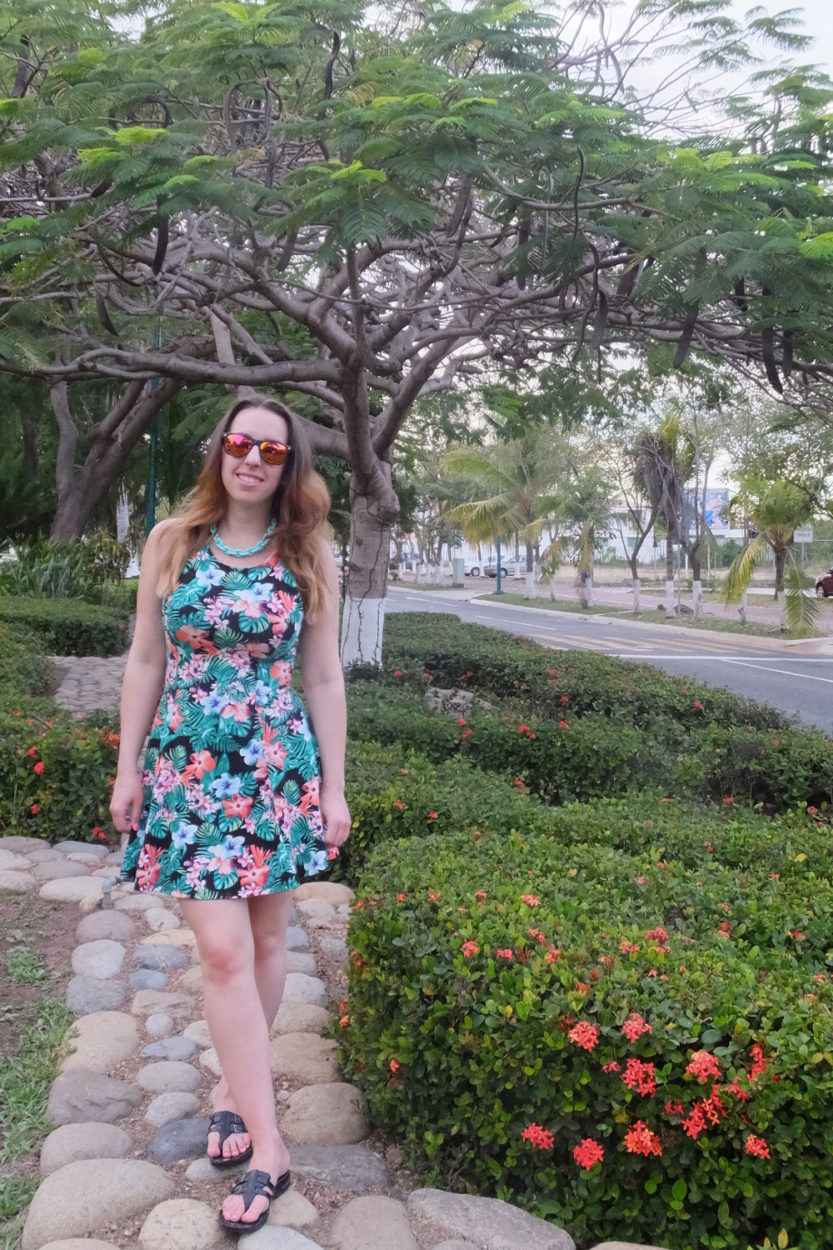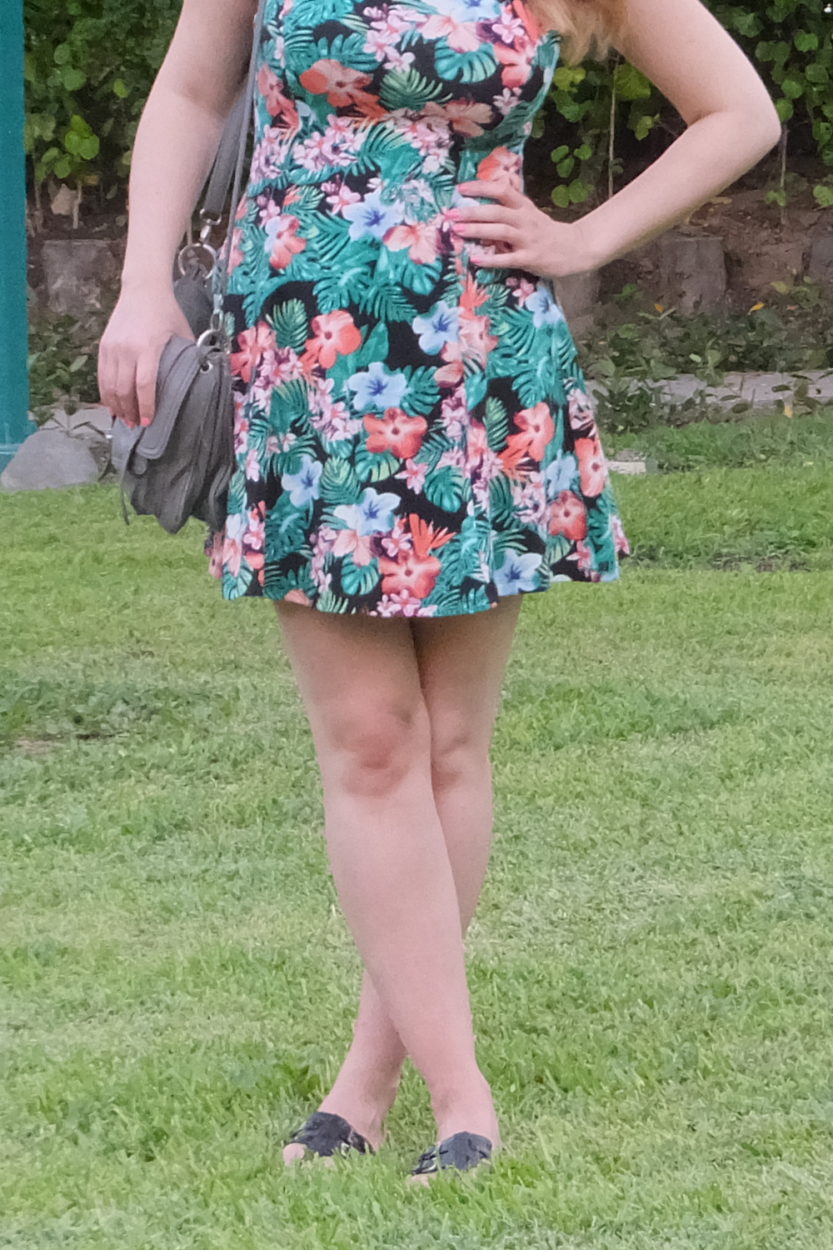 Sadly this is the last outfit I have to share from my recent Mexico vacation, but don't you worry because I'm currently scheming up trips to Las Vegas, Yellowstone, and New Zealand for later this year and I'll totally bring my readers along for the ride. In the meantime, be sure to check out my other outfit post, random travel snapshots, and beauty product empties from these blissful 11 days away in this little coastal city in Guerrero. Hasta luego!