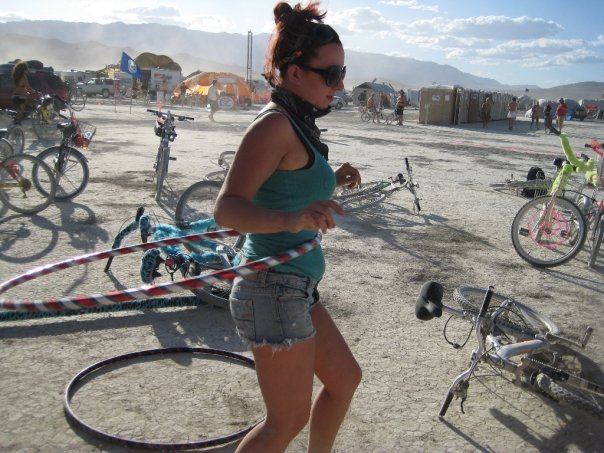 Black Rock City, circa 2009
When people immediately meet me, they might assume I'm not into certain things. Many people seem shocked to hear I've been to Burning Man, because they assume a person has a certain lifestyle or look about them. I look at Burning Man and other festivals as a way to meet new people and discover new cultures, not to redefine my own. Although it irks me people are surprised I'm a Black Rock City vet, I'm probably more disturbed by the judgements they pass on myself and other Burning Man attendees. Stereotypes aside, all kinds of people attend Burning Man and you wouldn't be able to point out most festival-goers in real life. Burning Man is an eye-opening experience about radical self reliance… that isn't just for burnouts.
Rant aside, I'm not a very outdoor-experienced kind of girl and I'm rather high maintenance. I've only camped a handful of times, so preparing for Burning Man took a lot of random trips to Sports Basement, Target, Big Lots, Costco, fabric stores, and craft fairs. If you're hitting the Playa this week, consider bringing some of these items along with you. They'll make the experience just a little more comfortable and fun. That dry Nevada desert is something else! Keep some of these essentials in your backpack and the rest at camp so you can look and feel your best, using minimal supplies. Rest assured, I had tons of extra makeup, false eyelashes, and fur bikinis on standby.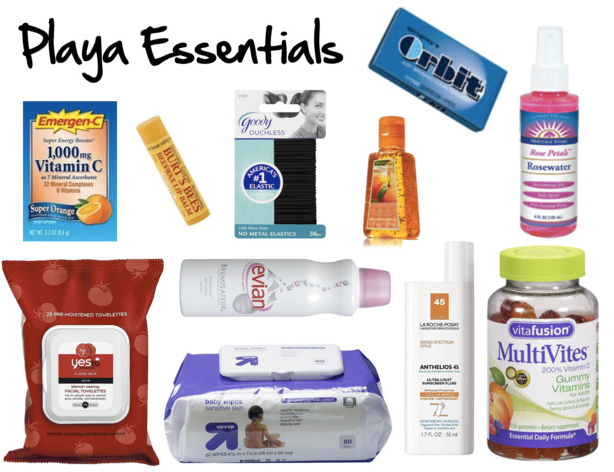 Burning Man Essentials

You might be wondering, what's with the white vinegar? This came in so handy on the playa, and I learned this trick from a Burning Man ranger. Mix a white vinegar with water in a spray bottle to create a DIY vinegar spray to remove stubborn playa dust from your skin or surfaces. The fine, powdery alkalized dust seems to stick to everything in sight. This DIY vinegar spray is a must.
Don't forget to bring enough to share! That's what the Burning Man community is all about. Have anything to add to this Burning Man essentials list? Let me know!
If you're headed to the Playa this year, make sure you drink plenty of water, load up on SPF, and don't get too crazy out there! Be adventurous, try something different, and make new friends. Welcome home!