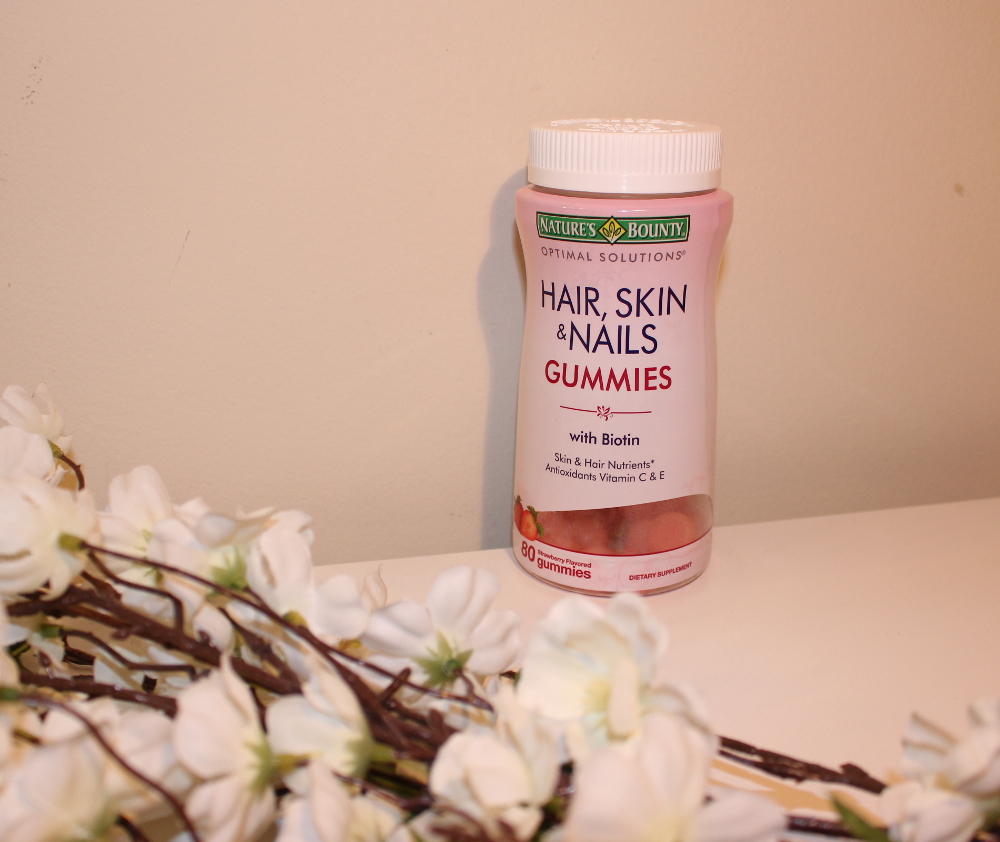 I'm here today with another review, and this time it's on a supplement! I've teamed up with Nature's Bounty to do a 30-day challenge of their Optimal Solutions Hair, Skin & Nails Gummies with Biotin. This product contains 2,500 mcg of Biotin, the key ingredient in a popular supplement that have been wildly popular over the last few years in the beauty blogging community. This product is 5x the biotin dosage I'm used to, but I took it like a champ and experienced zero negative side effects. Check out the video below to hear my thoughts.
The Verdict
Aside from zero changes to my skin and hair, I definitely noticed some improvement in my nails over the course of trying this supplement out. My nails are noticeably stronger and are splitting, peeling, and breaking less. As someone who paints their nails frequently, that's huge progress!
As for the taste, the strawberry gummy grew on me and now I actually like it. There's a slight chalky texture, but it's nothing you can't chew through. Also if you love pink Starburst, you're in luck — they taste just like the candy.
As always, please consult your physician or medical specialist on if you should adopt a new vitamin or supplement into your routine. I am not an expert!
The Giveaway
Want to win a bottle to try yourself? To enter my giveaway, please leave me a comment with you favorite daily supplement or vitamin to take! This giveaway is open to readers aged 18 and over, located within the United States. This giveaway will close at 11:59 pm PST on Tuesday, June 10, 2014. I will notify the winner via email when the entry period closes. My partner Smiley 360 will be responsible for shipping the prize out to the winner.
Don't forget to like Nature's Bounty on Facebook and click here to get a $1.00 off coupon!
Disclosure: I received this product for consideration through Smiley 360. As always, this is my honest opinion.