Early November means holiday parties are totally fair game, and I was excited to go to my first of the season last week with my friend Steph, blogger at Just Cherished. Hosted by Rue Magazine and Gap, local fashion enthusiasts got to enjoy complimentary hors d'oeuvres and cocktails, entertainment from multiple fun vendors, and 30% off the entire store to kick off the holiday season proper. While Steph and I only bought items for the boys in our lives, we did get to peruse the fall/winter women's collection and clearance. We both came to the conclusion that it's too hard to socialize, take photos, sip champagne, and socialize all at once.
One of the coolest elements of the party was the portrait artist, who we were both remarking would make a fantastic element and party favor for wedding guests. So naturally, Steph and I got silhouette portraits done by Sylvia which basically reinforced what people have been telling us for years… that we're twins!
Here are just some of the other photos I snapped throughout the event! Leave it to Rue Magazine, but the decorations were obviously incredible. How amazing is that specialty cocktail menu, red sequined tablecloth, and those gold pinecones?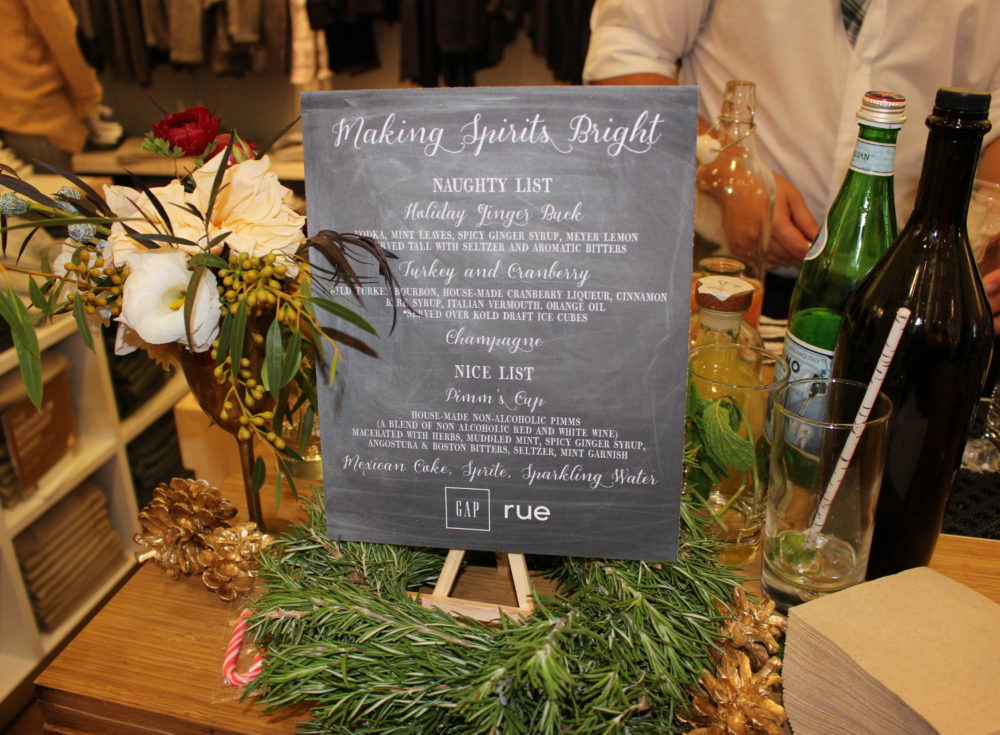 I must say, I've been really inspired and entertained by all the fashion and social media events I've been going to recently, and it makes me really thankful to live in a place like San Francisco. It wouldn't be possible without driven bloggers, and tech-oriented companies like Rue and Gap, so thanks for hosting! Be sure to follow me on Twitter and Instagram to see what I'm up to next.