A few weeks ago I was invited to an exclusive preview party for Le Tote, a service that does style subscriptions in a whole new way. Hosted at Bun Mee in Pacific Heights, I had the chance to check out the service up close and personal in a very intimate setting. By definition, Le Tote is a fashion discovery startup that operates on a rental model. For $49 a month, subscribers can enjoy unlimited, boutique quality clothes and accessories handpicked from them by a stylist. It's easy to see why Whitney Port calls it the "Netflix for women's fashion", right away!
So as someone new to Le Tote and who is also overly skeptic of any subscription service, I wanted to know what's the fine print. Surprisingly, there isn't much! Basically you can hang on to the pieces as long as you like, and there aren't any late fees. If you become too attached to something, and I suspect you might, you can pay a little extra (which is easily added to your account statement) to keep it permanently. If you're ready to move on, just use the prepaid bag to ship your items back. And don't worry about cleaning, steaming, or pressing – they'll handle it all! Once that box arrives back at Le Tote, your next box ships out. The only real catch is typical of most subscriptions in that if you don't opt out of a month you won't need it, you'll automatically be billed for the next month. For some folks this is no issue, but an accidental $49 is hard to miss on your credit card statement. Just be sure to cancel at least 3 business days in advance of the next cycle to skip a month. If you tend to keep your boxes longer than a month, this model could be an issue if you don't watch out, but I don't think it's too hard to manage.
Finally, let's get to the good stuff: the fashion! I absolutely loved the dresses they had on display at the event. I heard that the style questionnaire you take upon joining really gives the stylists a sense of your body type and style. They had lots of cuts, fabrics, and colors on the rack that would flatter many different builds, skin tones, and settings. The same thing goes for the jewelry – there were both subtle and bold items on display that I was just mesmerized by. Check out some of the pictures and see what I mean.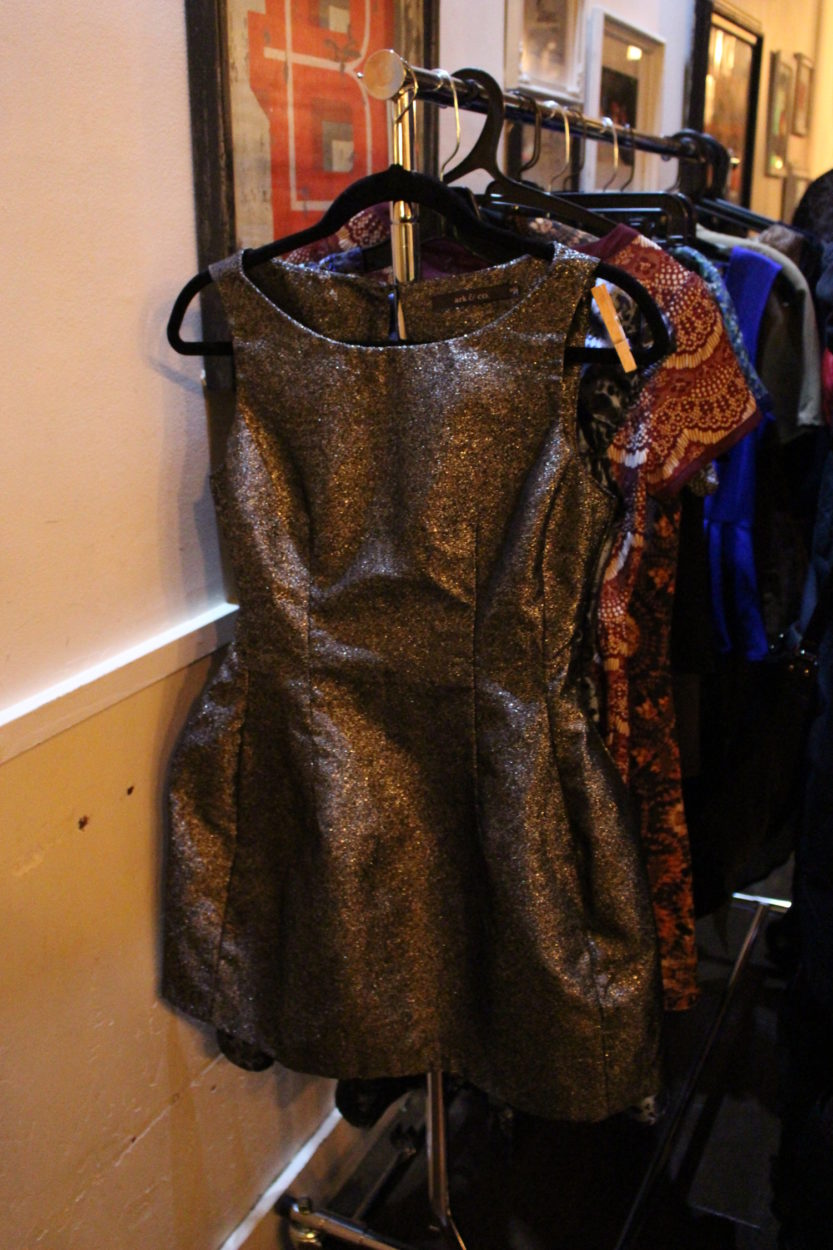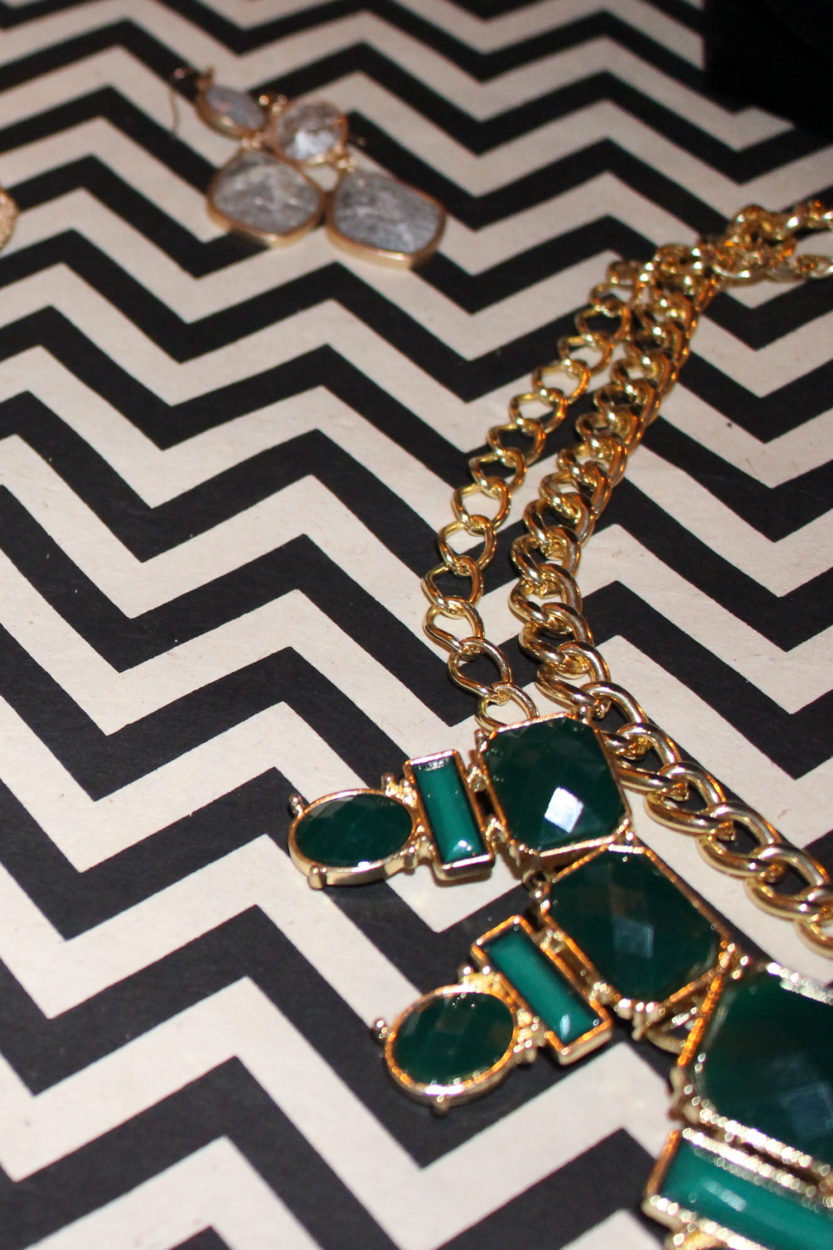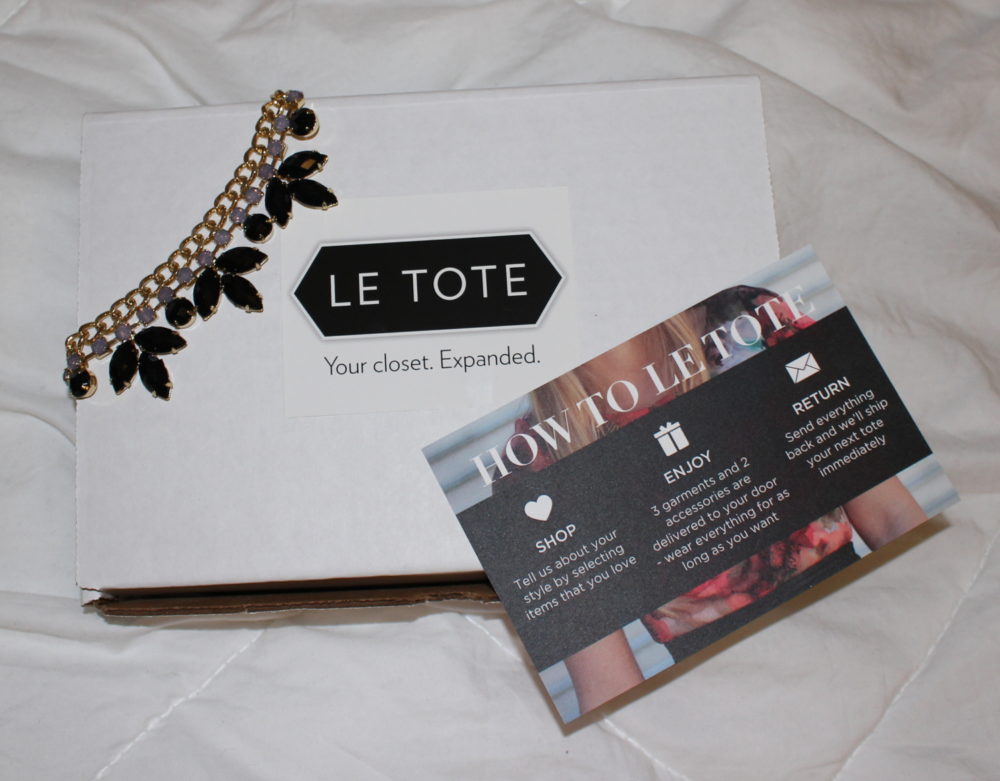 And of course, no one left empty-handed. I've been on the lookout for one of these crystal necklaces for a while, and I love that it has black and pale periwinkle gems and a gold chain. Plus, I can't complain that I scored a 20% off code for my first order. Thanks so much to Le Tote for having me and I hope you get a chance to check them out. Be sure to follow them on Facebook and Twitter since they're always having giveaways and other promotions!