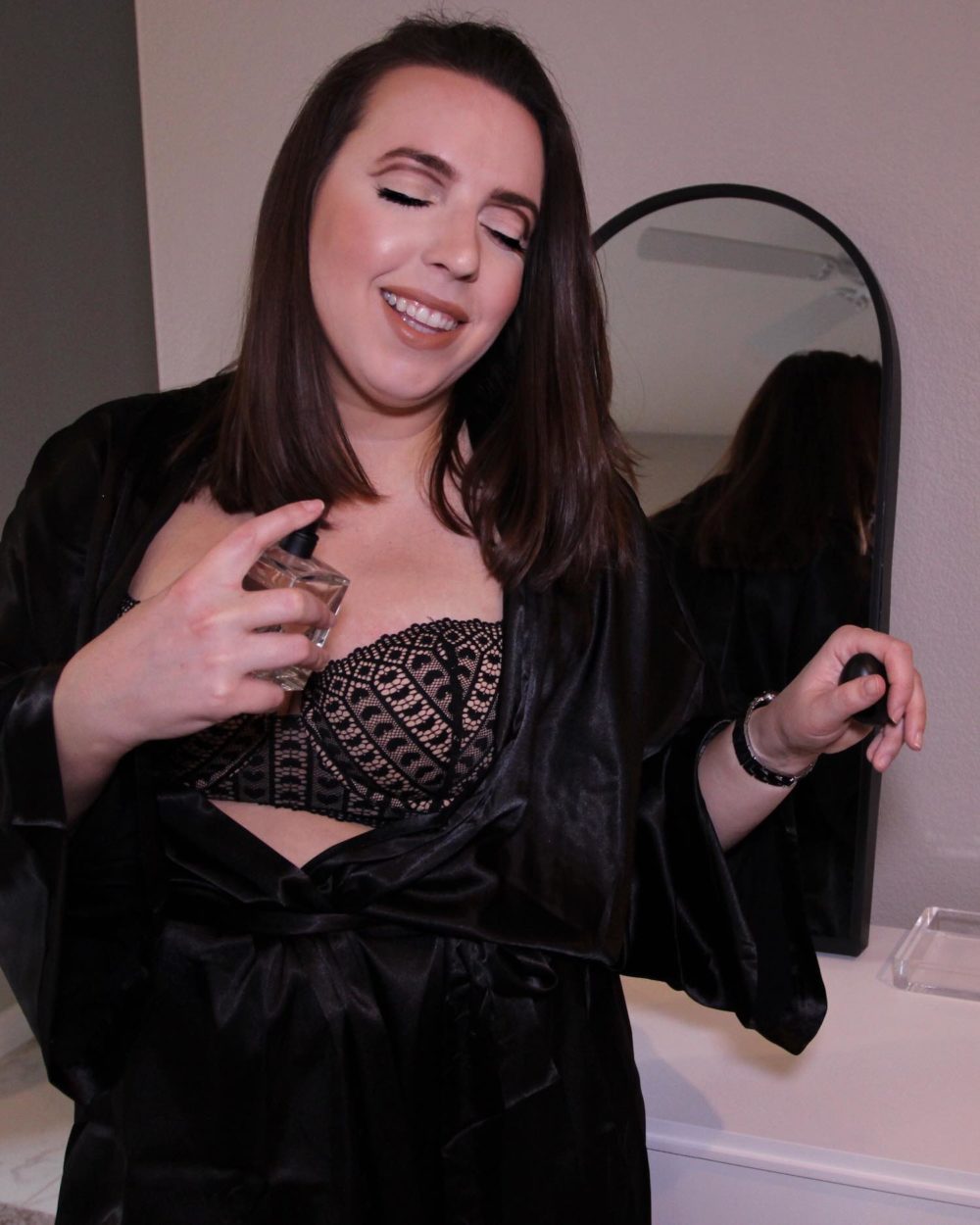 A few months back I shared my all time favorite warm sexy floral fragrances, but now it's time to share some lighter floral scents perfect for the spring season. These floral perfumes are bright, light, and airy. I primarily wear these during the day but they can absolutely work for evening too. In general, I gravitate towards florals like rose, peony, lilac, jasmine, patchouli, and orange blossom. But some other florals can sometimes surprise me! Here are the best floral fragrances for spring.

This light peony and rose perfume is perfect if you like an elegant floral with some depth. In addition to the feminine floral notes, I pick up bright pink peppercorn, alluring musk, and subtle citrus rind. It's timeless refined elegance. It's strange I love this so much because this is so different than my usual favorite warm sexy florals that are a bit more in-your-face. The packaging is to die for as well.

This fragrance is the most perfect delicate sweet rose scent with a little surprise twist. It's not your grandma's rose perfume! Alongside soft Bulgarian rose petals, I pick up white tea, violet, freesia, and a kiss of black currant. It's floral while still being fresh and sweet. Comes in a rollerball travel size too.

This is a spring floral more on the sweet side with a bright effervescent vibe of peony, rose, and lilac. There's a touch of vanilla and cocoa bean too. It's pretty, youthful, and feminine. One of my favorites for daytime wear in the spring. If you like Versace Bright Crystal or Viktor & Rolf Flowerbomb, this perfume has a similar vibe.

Like this post? Read through some of my other fragrance content before you go. What are your favorite spring floral fragrances? I would love to know in a comment below!