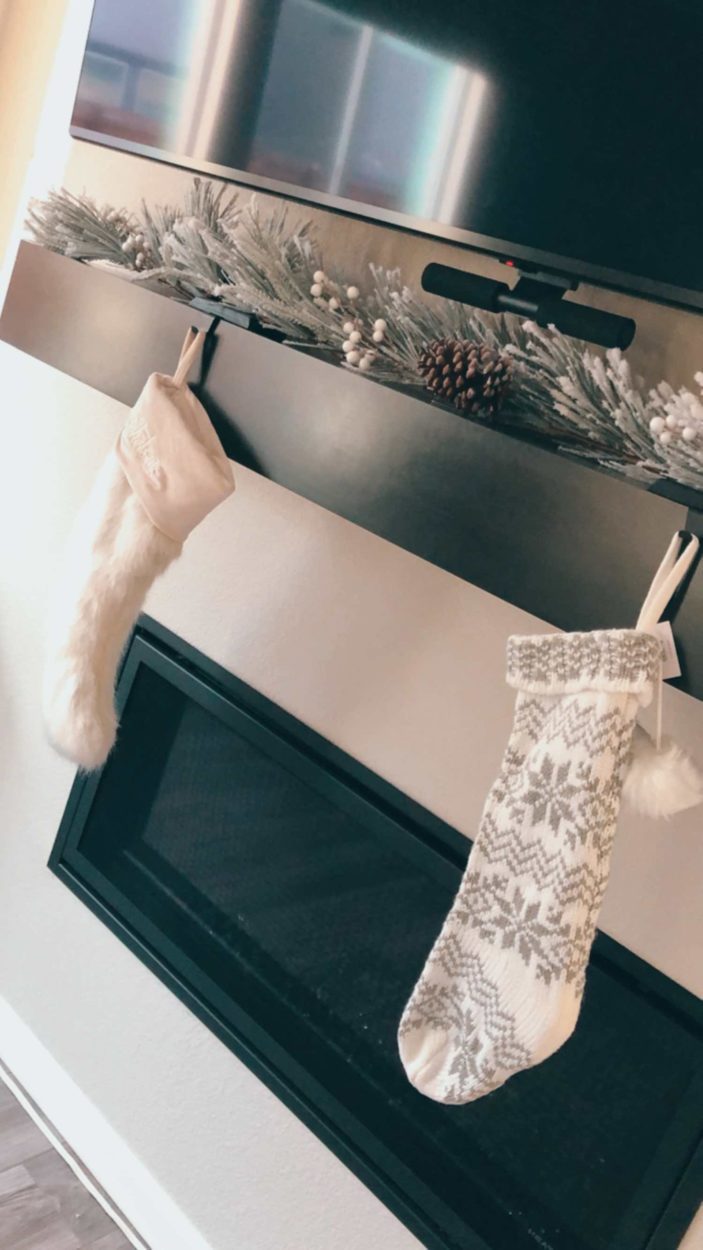 All rules for seasonal decor are off in 2020. I know a lot of people have had their trees up November 1st! If you want to decorate for the holidays in a subtle way before Thanksgiving, consider simple holiday mantle styling. I still have pumpkins around in other areas of the house, so I haven't gone fully in for Christmas yet. This display sits right above the fireplace and below our wall mounted TV, so the decor adds just a bit of holiday cheer right at eye level.
The best part of this simple holiday mantle decor is that all of these pieces are super affordable! Altogether you could replicate this entire display for around $70. They're all Target finds!
Simple Holiday Mantle Styling

Flocked Garland
This 6 foot flocked garland is really nice quality and lays pretty straight, without the ends curling or twisting up. I love the look of the white berries and realistic pinecones, too. The cheaper garlands I looked at didn't have as much fullness.

Fairy Lights
Since my garland itself is not lit, I decided to add in a subtle glow with some string fairy lights. This set gives off warm white light. It's battery operated and super affordable. Grab a few sets and use them in other areas in your house.

Snowflake Sweater Stocking
Target has a huge selection of Christmas stockings this year. This one has a cute white and gray snowflake pattern that looks just like a Christmas sweater. Major hygge vibes!

White Faux Fur Stocking
This option is very similar to the stocking in the cover photo. It's a creamy white faux fur which is so fluffy. Mine was actually embroidered with my name as a gift from my friends at Batiste!

Simple Stocking Hangers
These are the perfect simple low profile flat Christmas stocking hooks. I wanted something black to match the color of the mantle. They take a back seat and leave the focus on the flocked garland and snuggly looking stockings.

We have yet to get a tree so decorating the mantle was a fun way to usher in the holiday season. This simple and easy decor is perfect for anyone looking for a small festive display that isn't too messy or cluttered. Stay tuned for more holiday decor posts and gift guides coming soon!