photos by Wildly Simple Productions
I've been spending a lot of time in Sonoma County lately, and two of my latest favorite discoveries have been Gary Farrell Winery and Valette Restaurant. A few months ago I got to attend a lovely media lunch at Valette in Healdsburg, learning a bit about the wines. Let me tell you why both of these spots should be high on your list for your next Sonoma wine country trip.
For over 37 years Gary Farrell has been making wines in the Russian River Valley. Their winemaker Theresa Heredia works closely with the finest vineyards in the AVA to make wines that represent the region's outstanding grapes. Her philosophy is to perfectly tailor the winemaking process to each block's characteristics. Pinot noir and chardonnay are what Gary Farrell do best, and they offer a little something for everyone.
If you ever have a chance to visit the winery itself, Gary Farrell has the most breathtaking Russian River Valley views imaginable. The patio is absolutely fantastic and the tasting experience is one you won't forget. Tastings start at $35 per person and are by reservation only. Additionally, there are other events throughout the year at the winery, including an Annual Harvest Dinner coming up October 5th.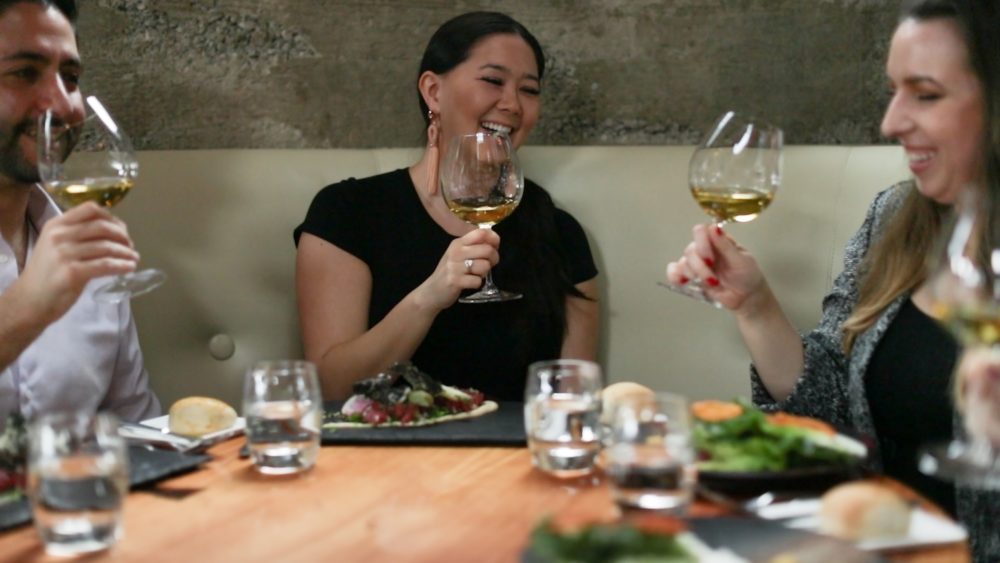 with Elise of What The Fab
As for Valette, the restaurant opened in 2015 by two brothers. Their focus is on highlighting local ingredients and winemakers of Sonoma County. Valette is right off Healdsburg Plaza just a few doors down from Flying Goat Coffee. I loved everything on the menu. If you have one dish to try make it the Day Boat Scallops en Croûte. It's like an elevated scallop pot pie, complete with shaved fennel and American caviar. I promise you'll want to lick the champagne beurre blanc sauce dry.
While this was a private lunch event, Valette is open nightly at 5:15pm. If you don't have a reservation, you can slide in at the bar and still order from the full menu. For the optimal experience, pop in after visiting Gary Farrell in Russian River!
Knowing the thoughtfulness and heritage behind each business, I'd definitely recommend both. Especially if you're visiting Sonoma County looking for an authentic and elevated experience. Outstanding food, incredible wines, and lovely company are what Sonoma is all about.
Like this post? Definitely check out some of my other wine and Sonoma content before you go. Cheers!
shop my favorite wine accessories of the moment