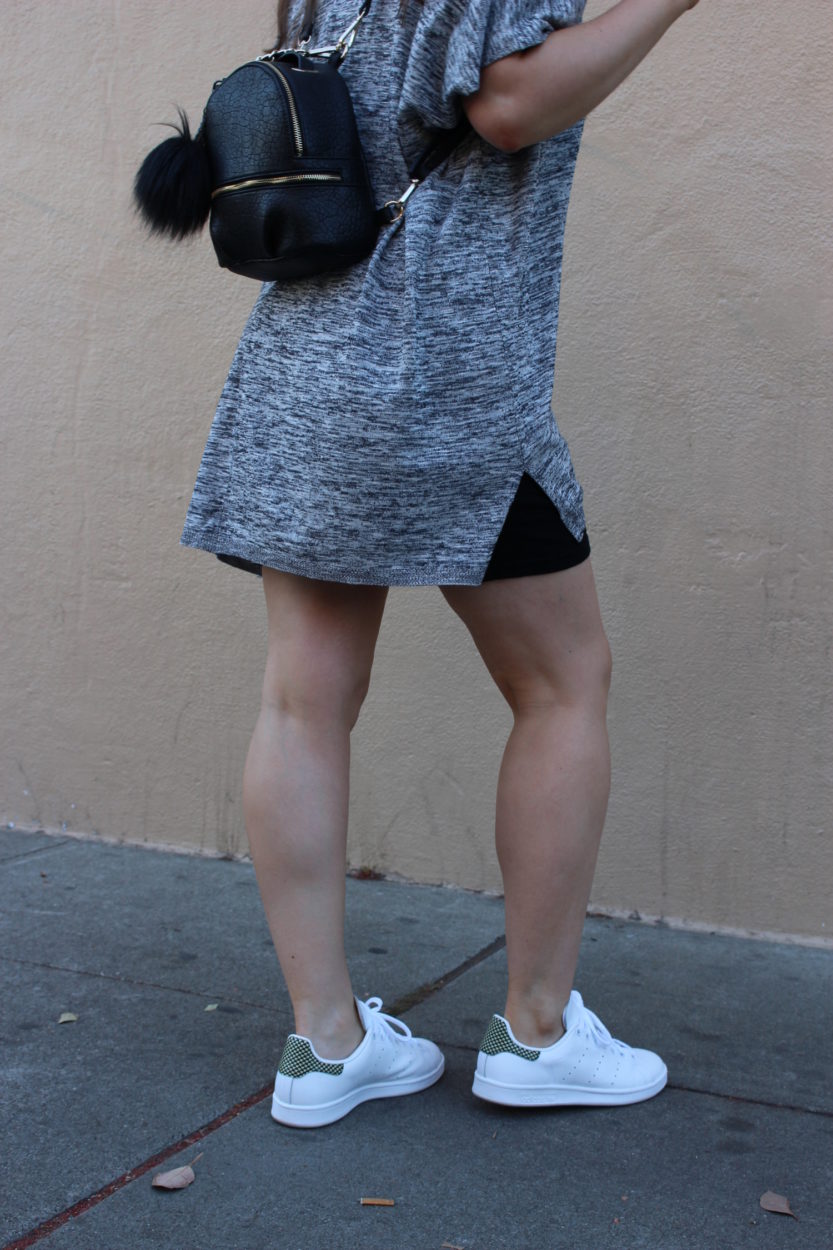 Dress: Forever 21 | Cardigan: Primark (similar, similar) | Shoes: Adidas | Choker: Urban Outfitters | Watch: Apple | Backpack: Zara | Nails: Gelish
Though it's been a looong time since I've been in the classroom, here's my take on a back to school look. Maybe it's the crisp white sneakers or choker trends taking me back to the 90s, or my newly acquired mini backpack, something got me truly inspired to bring the throwback look to life. This is totally something I'd wear back in the day, but also in 2016. Perfect for a day at a music festival or amusement park. Summer, why you gotta end tho?
photos by Jennifer
So did you score any finds in the back to school sales? Let me know in a comment below! I've done a closet purge recently so I'm looking to restock some staple pieces pretty soon.
Like this look? Be sure to check out some of my other outfits or sneaker looks before you go. Thanks for reading!