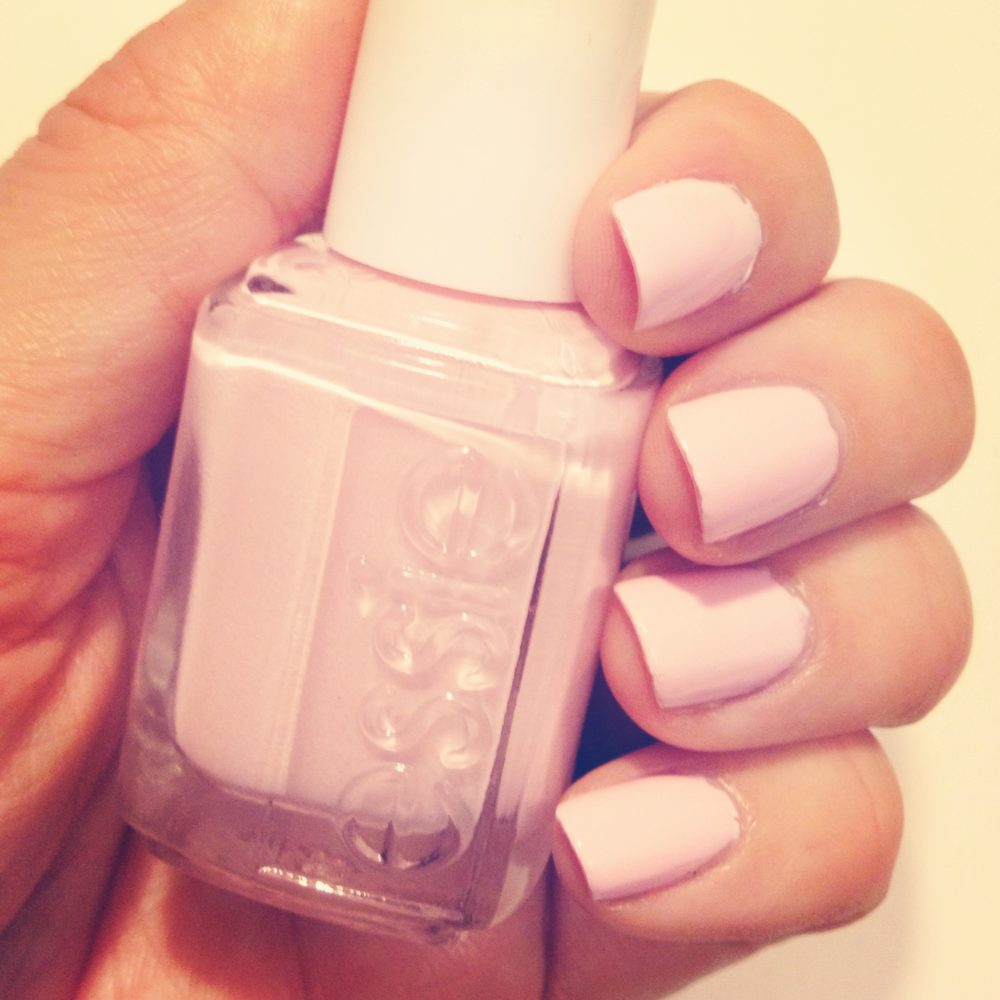 I've been on a nail polish kick recently, more than usual, and it's evidenced by a long list of nail of the day snapshots. #NOTD is one of my favorite hashtags to lurk on Instagram, so I've been cropping and posting all my pictures there as soon as my top coat dries. Whenever there's two or so free hours of down time, I take the opportunity to paint a fresh manicure. Clean, manicured nails are just a minor detail that tends to really boost my confidence, as weird as that sounds. Plus, it's another way to showcase my personality, even if I'm not good at nail art. I just love a pop of color on the nails.
Here are some of my most recent manicure photos featuring some great colors for summer. With each application, I'm getting a little bit better at coloring within the lines (ha!), shaping, and minding my cuticles. It's not my best work, but I'm improving. As you can tell, I've been really into pinks lately and that will likely continue into Indian Summer.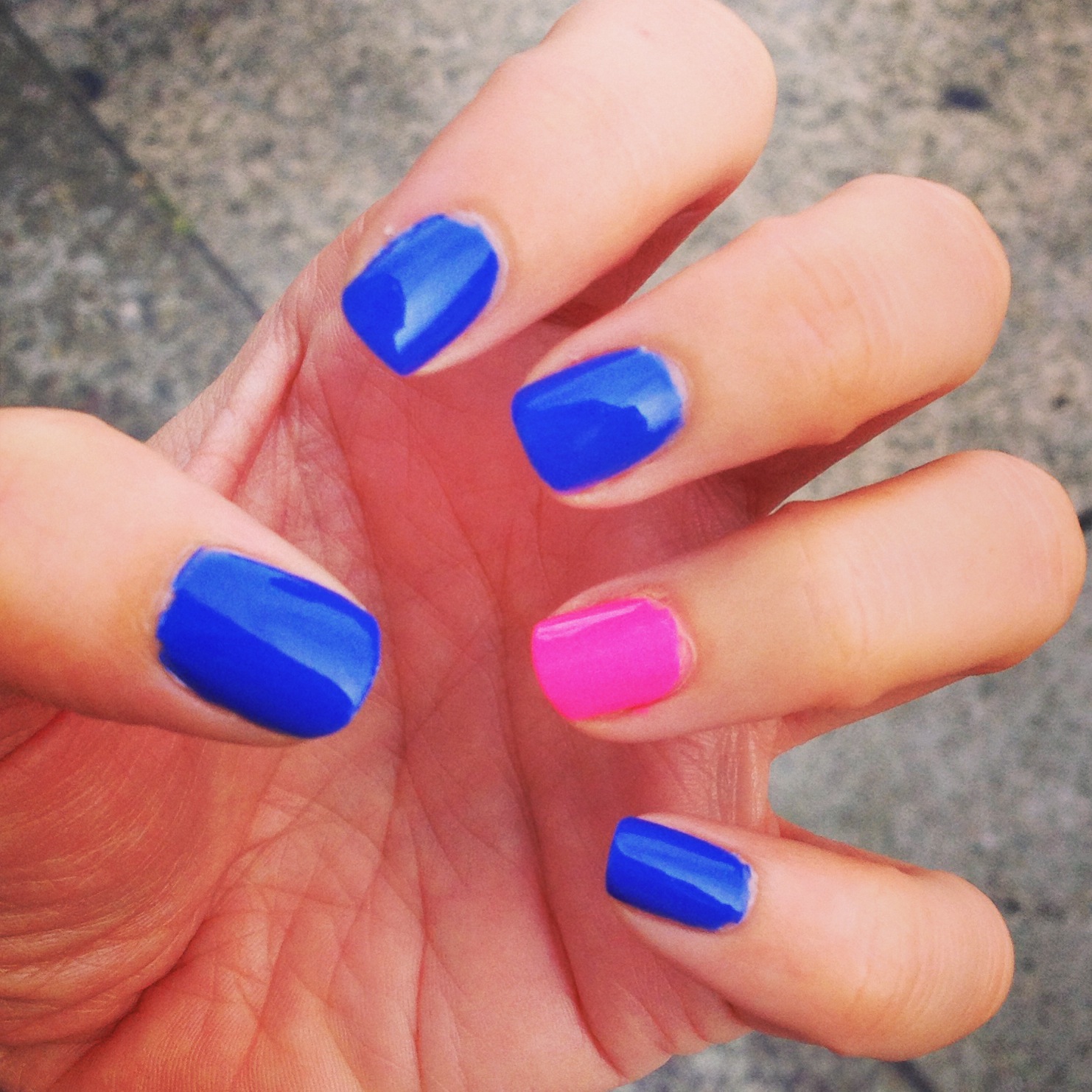 Sally Hansen Xtreme Wear 'Pacific Blue' & Sinful Colors '24/7′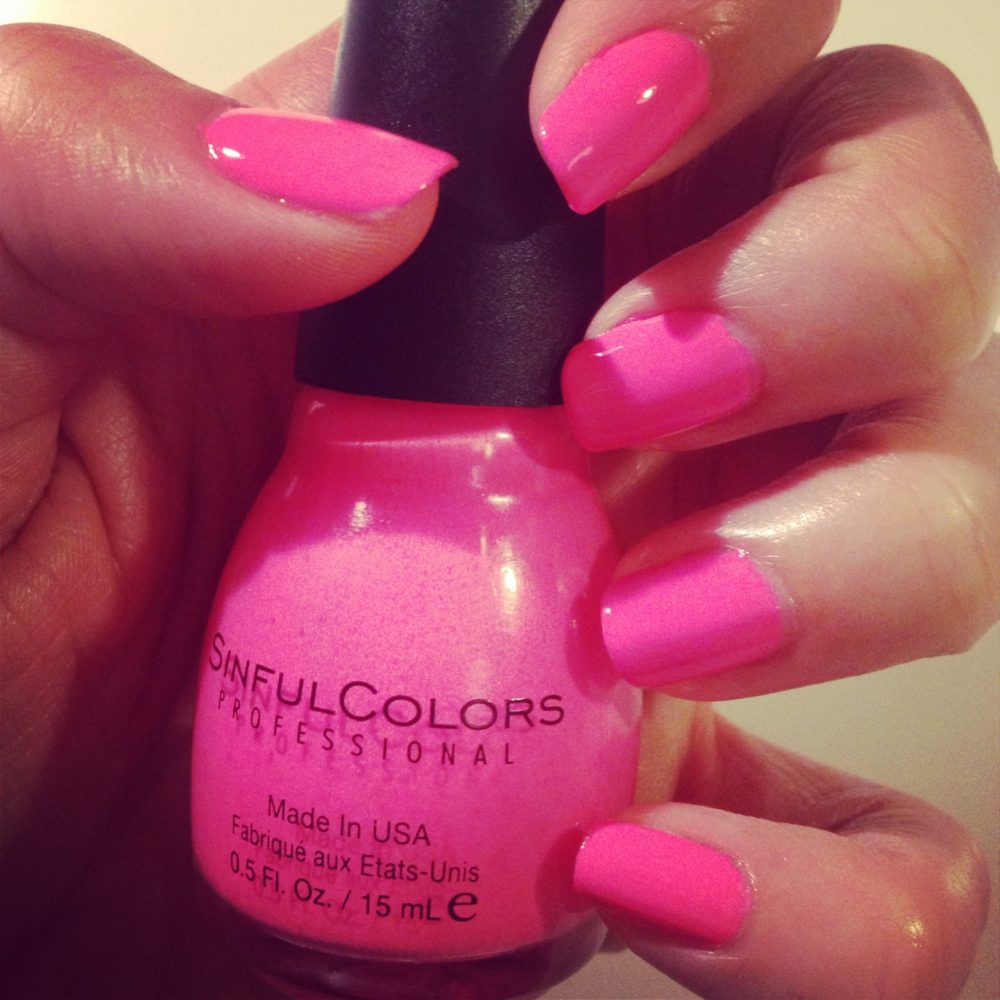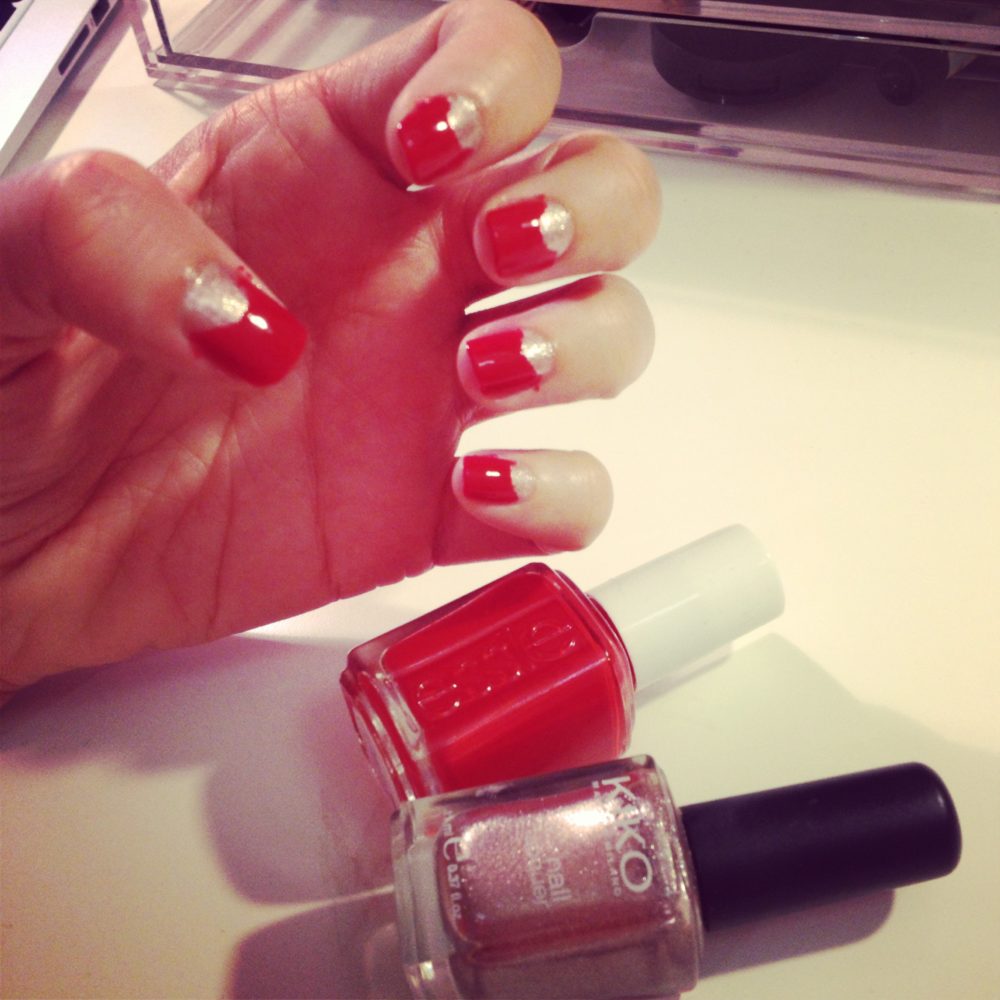 Essie 'Red Nouveau' & Kiko #303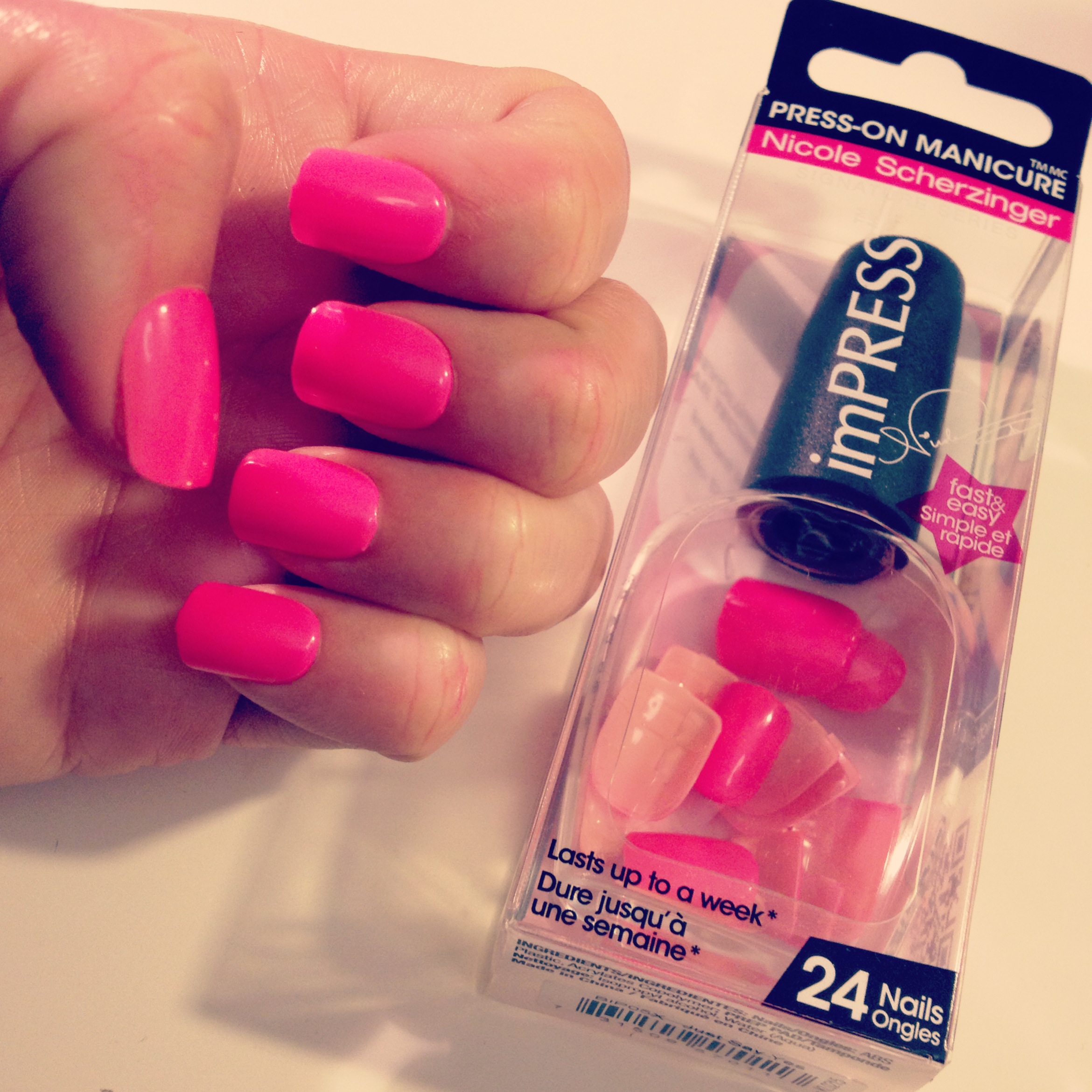 Broadway Nails imPRESS Press-Ons 'Just Say Yes'
For nail inspiration, my go-to bloggers are Adiel of It's Because I Think Too Much and Jenn of Polish and Pearls. These two girls are absolute nail polish pros who do blog and video tutorials for basic nail polish application, nail care, and even nail art for beginners. Definitely drop by their blogs if you're at all into nail polish.
Let me know your favorite nail polish brand and color of the moment in a comment below!