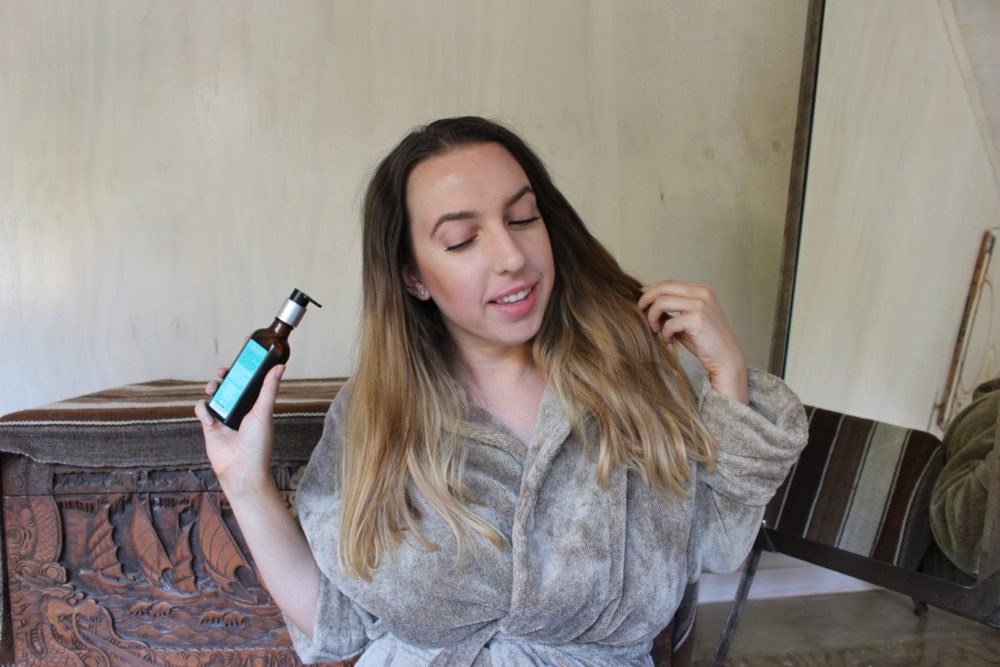 Ever since coloring my hair earlier this year, I can't deny my hair now needs a little extra love. My ends can become quite dry in-between washes, and as someone who doesn't use too many styling products, versatility is key. It was time to go back to the basics. I've recently rediscovered the original Moroccanoil Treatment and it seriously delivers the lustrous shine my hair can lack.
The Original Moroccanoil Treatment is a cult favorite beauty product for a reason. It sparked a worldwide beauty craze around argan oil, an antioxidant-rich oil and powerhouse ingredient. Moroccanoil now has an entire range of hair and body care, but the original treatment is still my favorite. Here are a couple of different ways I use their miracle treatment as a conditioning, styling, and finishing product.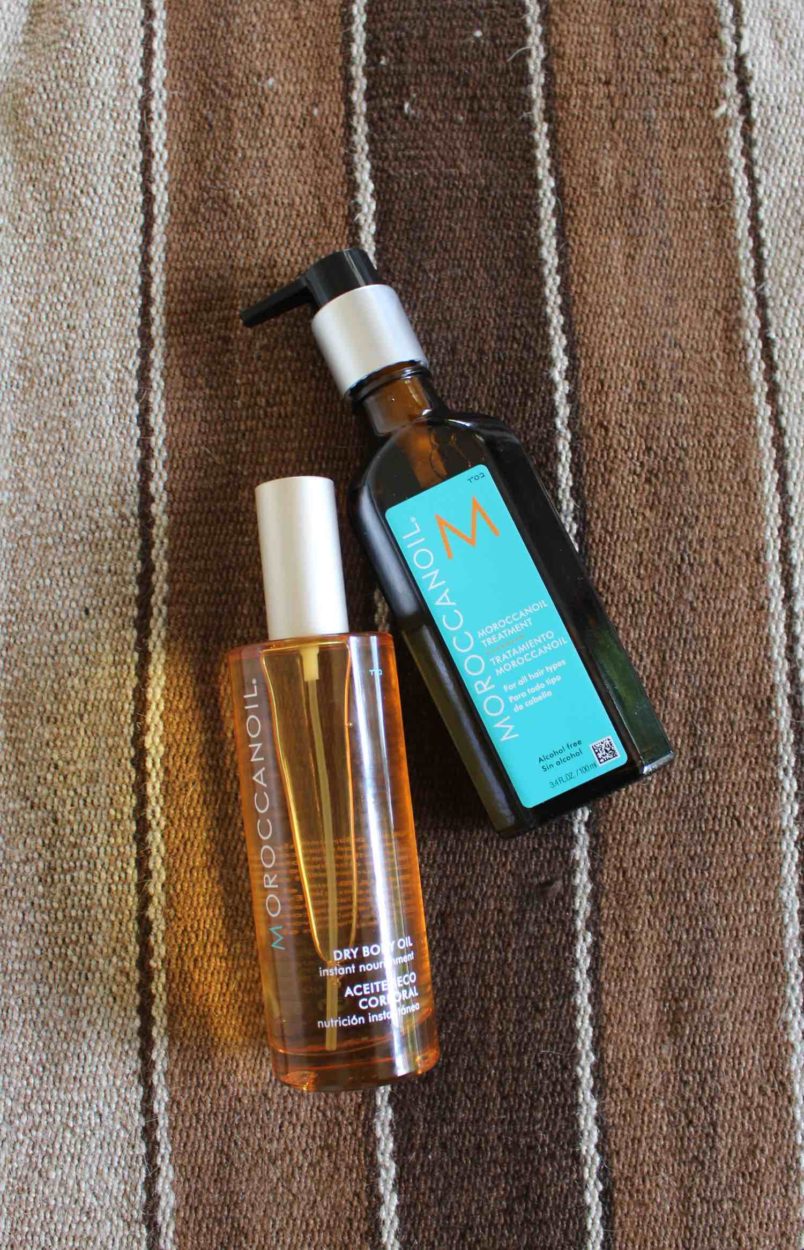 To condition and nourish my dry ends
Probably the most common use of the treatment, because I don't wash my hair everyday. Taking 1 pump of Moroccanoil Treatment adds an instant shot of shine and moisture to my ends, especially on 2nd and 3rd day hair. For so long I focused on treating my roots with dry shampoo, I forgot about how my ends need some attention too between washes.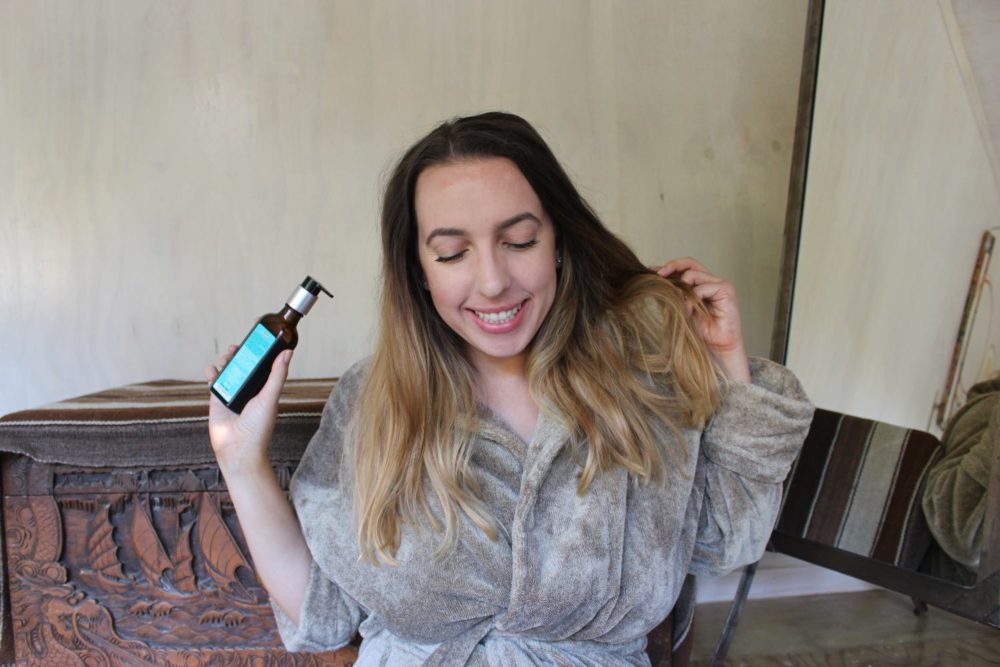 In damp hair to ease air-drying process
I like to minimize heat styling whenever possible, and Moroccanoil Treatment allows me to do this. Applying 2-3 pumps to damp hair, it speeds up my drying process and makes sure my ends are lustrous, smooth, and much more manageable.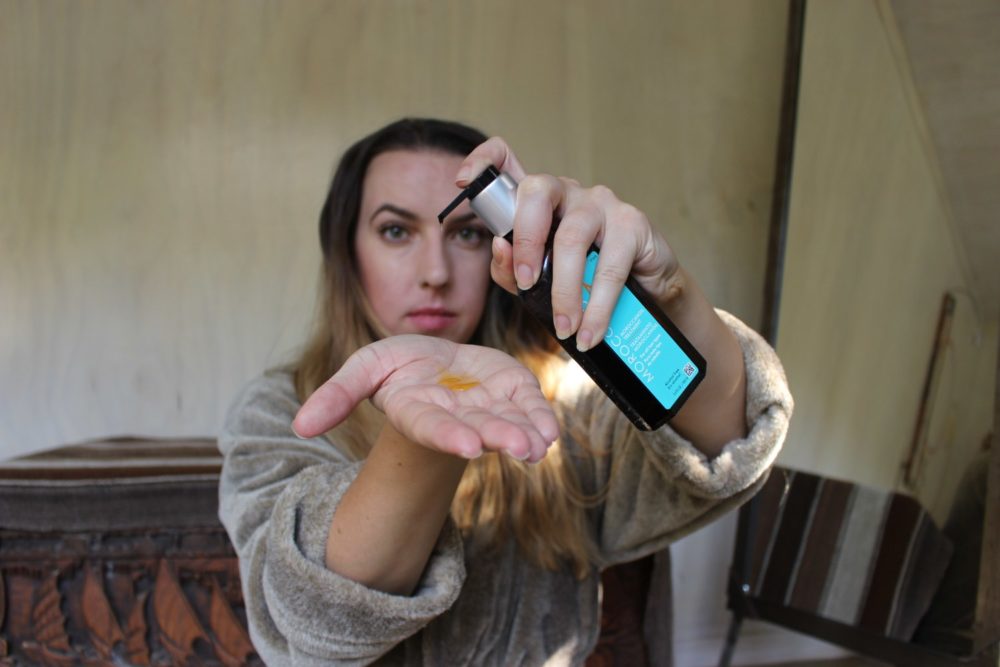 To smooth out frizzy curls or waves
This is a hairstylist's best kept secret. So often we rely on firm hold hairsprays to lock in our styles, that it's easy to go overboard and create a mess. Taking a small amount of Moroccanoil Treatment, 1-2 pumps as needed, is a great way to tame down any fly-aways or soften any harsh curls.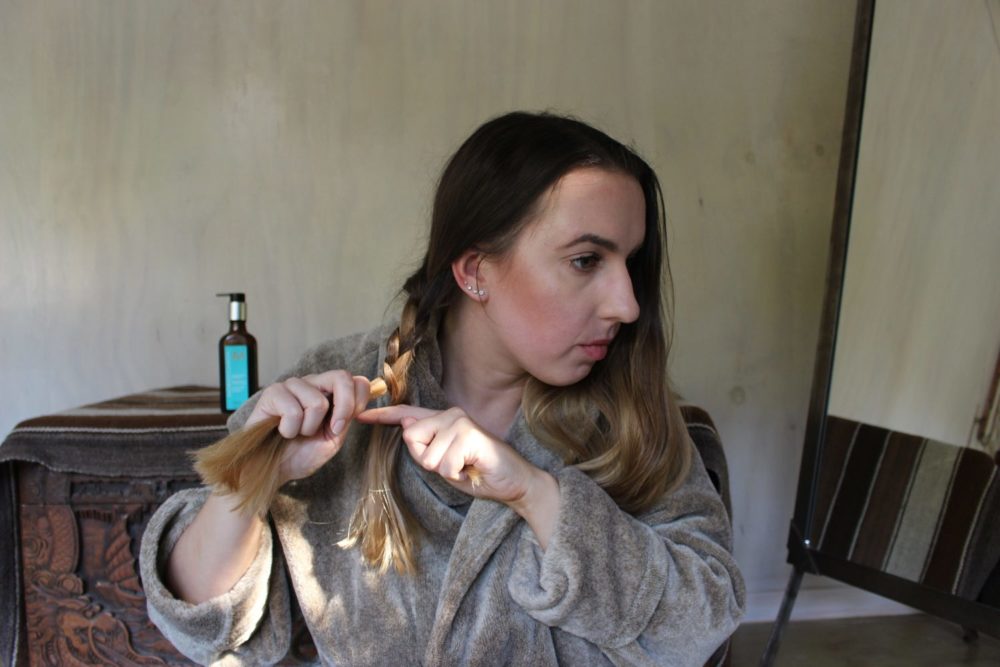 In braids overnight for slept-in style
For the ultimate low-maintenance hairstyle, I love washing my hair at night and setting myself up for success the next day with this braid trick. After applying 1-2 pumps of Moroccanoil Treatment to my mid-lengths and ends, I will halve my hair in two braids to sleep in overnight. By the time morning comes, I have shiny and smooth defined waves achieved with zero heat styling. I love doing this with my hair when I'm traveling because it requires little time and zero hot tools.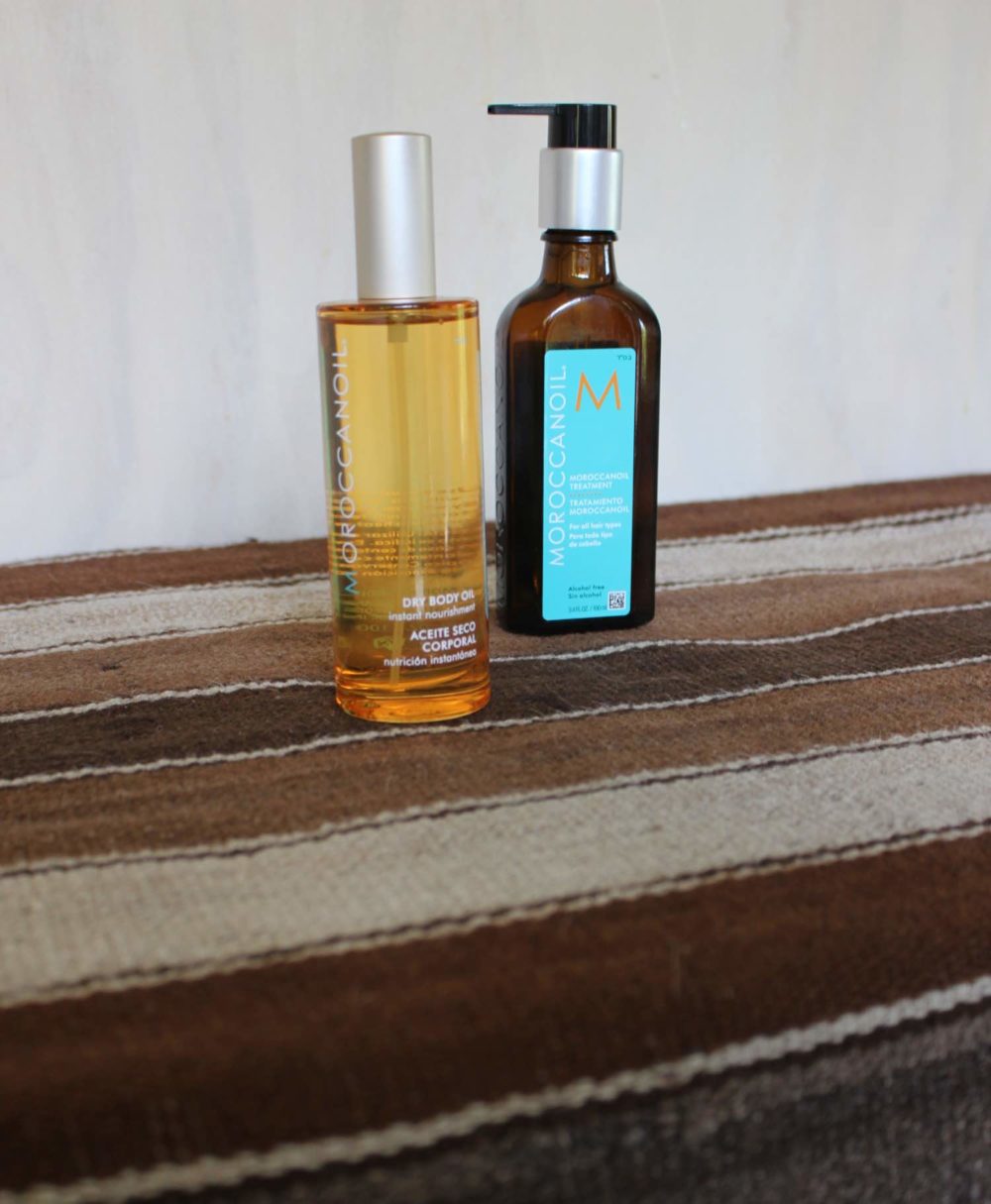 I can't stress enough that I like to keep things minimal with my hair care routine, and the original Moroccanoil Treatment is something that has stood the test of time. It's a true multi-tasker that is always stocked in my hair care stash for instant shine, moisture, and softness. Plus, the scent is incredible. I've been a longtime fan of the Moroccanoil Body Souffle, but loved recently adding the Dry Body Oil to keep me radiant and smelling amazing all day long. Just this little bit of extra pampering gives my hair and body the extra love it deserves.
Thank you Moroccanoil for collaborating with me on this post.