Bracelet: Petits Trésors (c/o) | Coat: H&M | Top: Amsterdam Boutique | Leggings: Charlotte Russe | Boots: Hush Puppies (c/o, also styled here) | Earrings: Popbasic (also styled here) | Nails: Julep 'Gabrielle'
Last Saturday's weather was somewhere in-between fog and sprinkles that was just so quintessentially San Francisco, so I was inspired to throw on a neutral color palette prepared for the weather to swing either way. Black and brown is combination I'm growing fonder of mixing up, and I felt the cognac of the boots complimented my taupe embroidered blouse without clashing. I also got to style my new Poem bracelet from Petits Trésors, which I thought was the perfect dainty medallion bracelet to peek out of with my cropped sleeve trench.
Engraved with my name on plated-gold, this handmade bracelet is bound on a thin gold chain with two sizing options. While it looks classically timeless worn alone, it could clearly also look beautiful layered with other jewelry. I find it both understated yet striking. Who'd expect less of a French designer focused on quality, design, and personalization?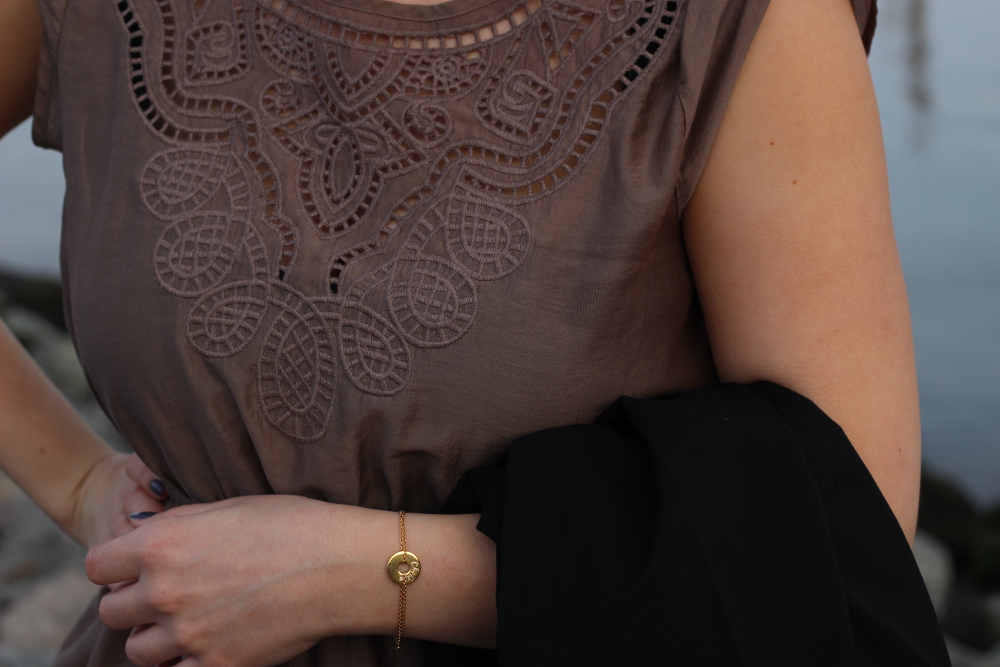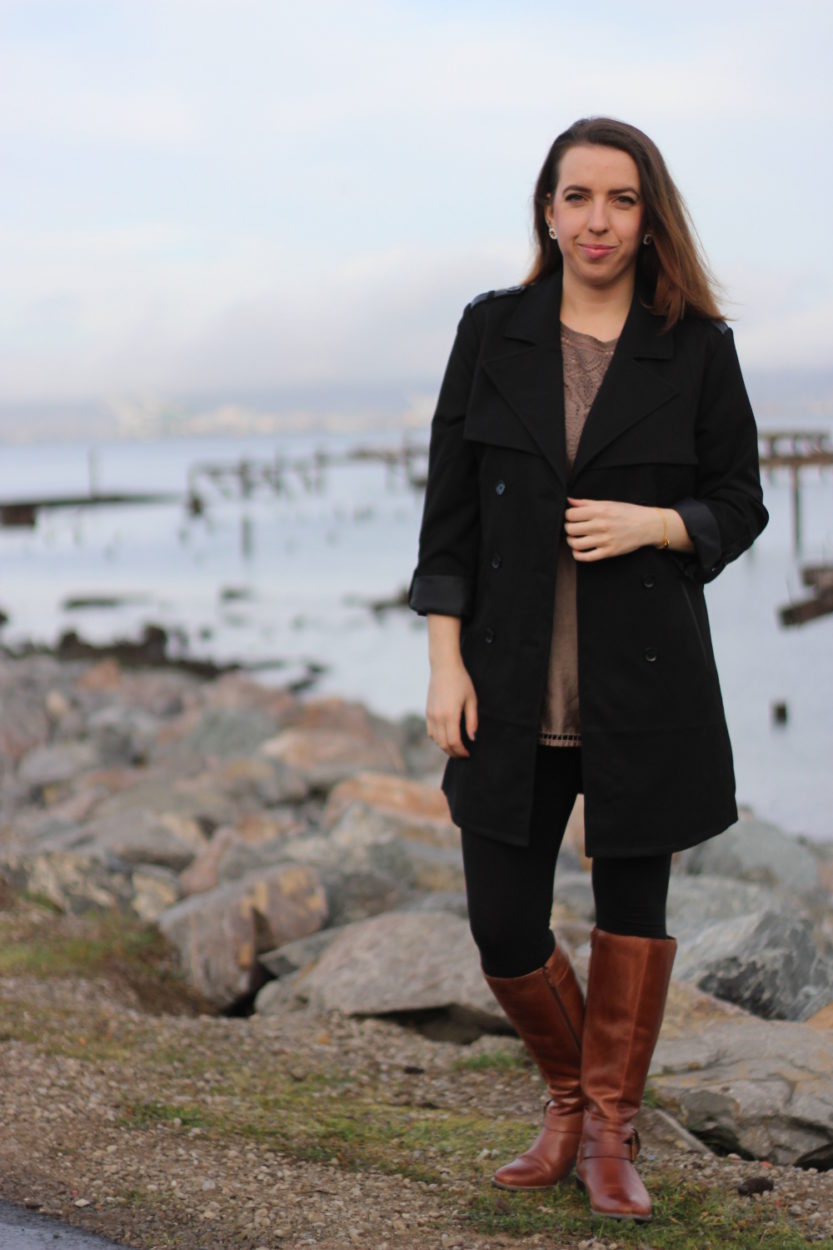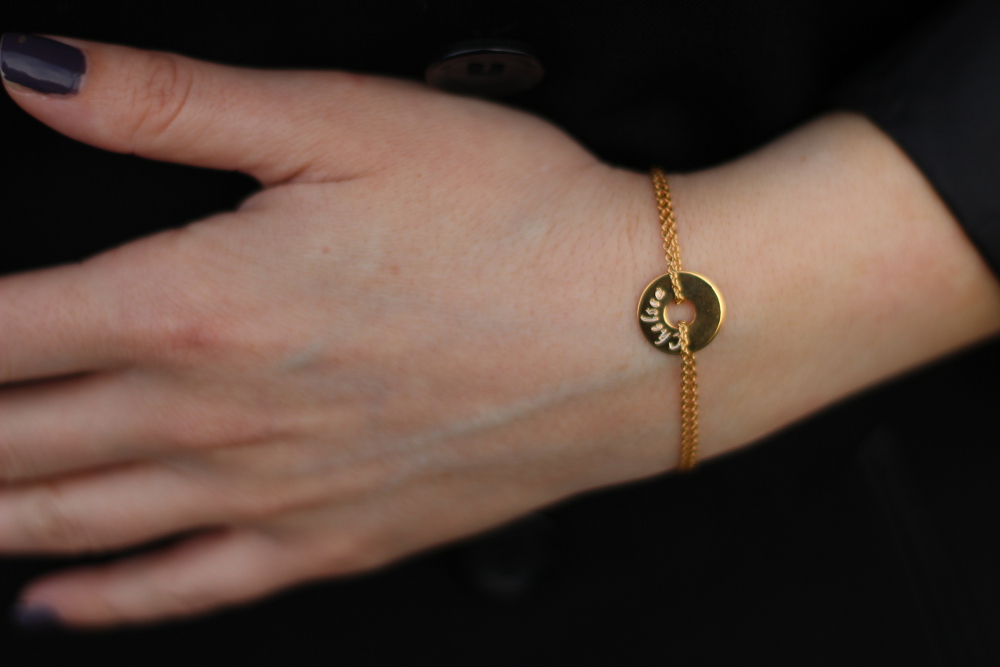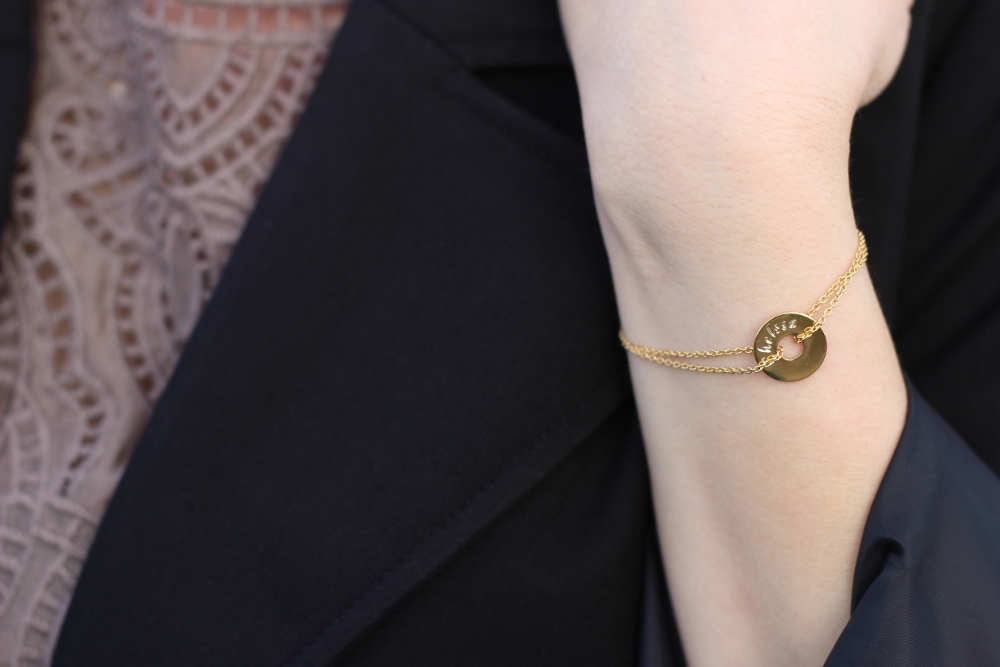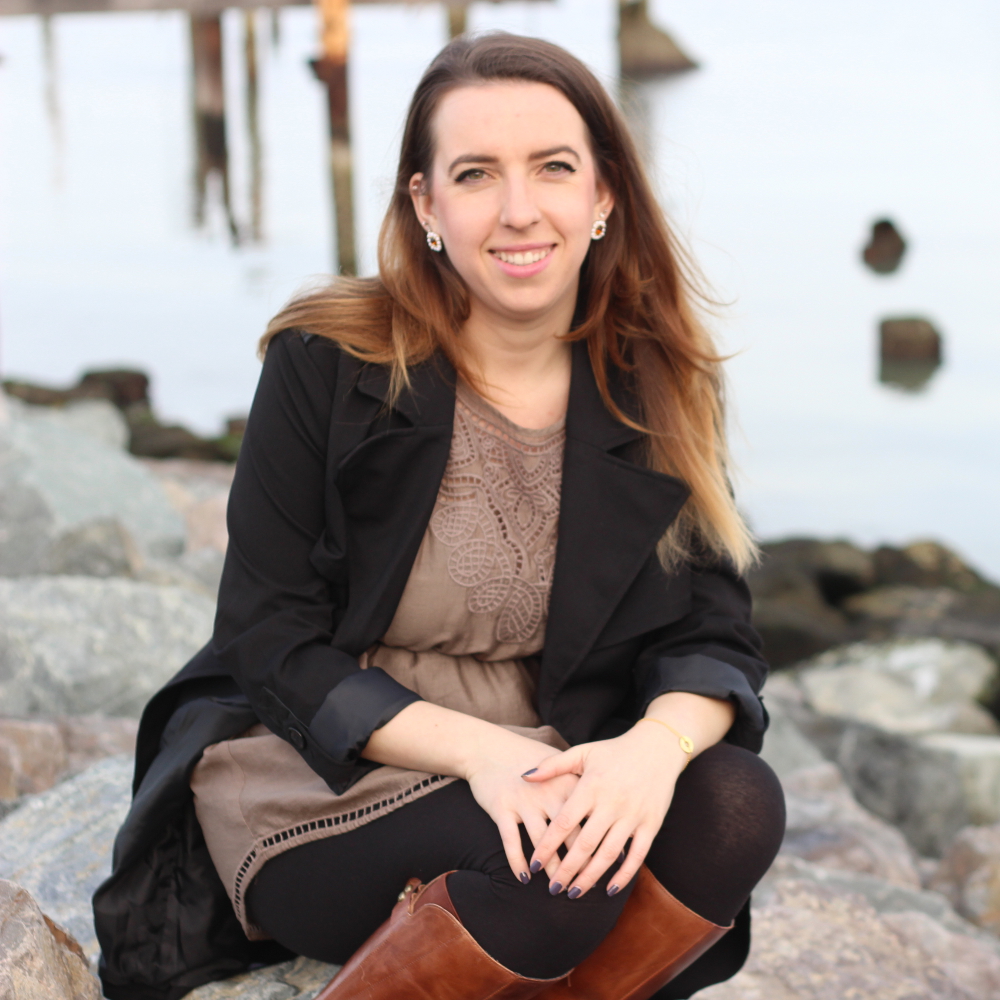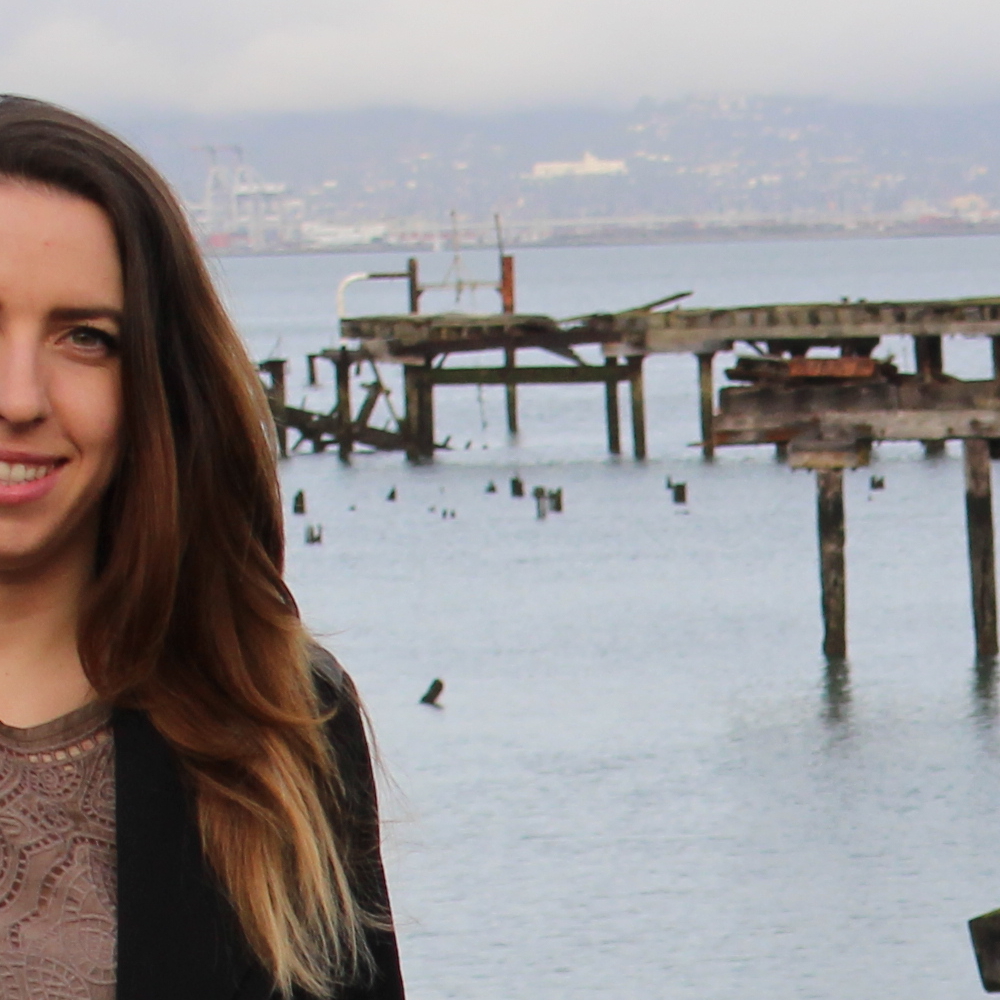 I've actually teamed up with Petits Trésors to give away one special piece to my readers! And to make things even more awesome, they've also offered my readers an exclusive discount code. Use code CHELSEAPEARL to get 30% off, now through 2/14/14.
Enter the giveaway:
Bonne chance!
FTC disclosure: This bracelet was provided by Petits Trésors and they were also were kind to give my readers a giveaway and discount. As always, this is my honest opinion.