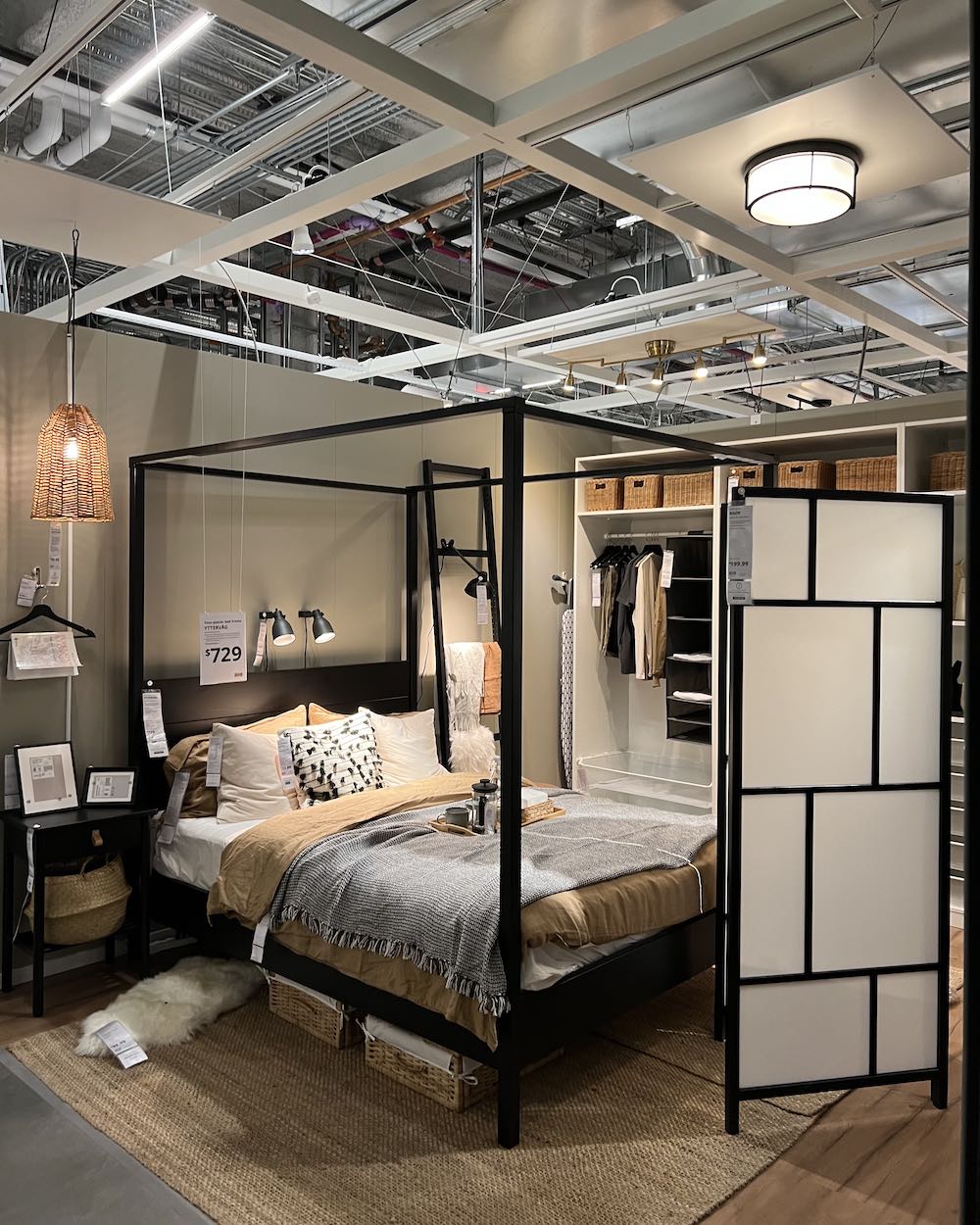 The brand new IKEA store in San Francisco opened this week! The grand opening to the public was this past Wednesday, August 23rd, but I had a chance to sneak peek the space on Monday. This is the Bay Area's third IKEA store, following the Emeryville and East Palo Alto locations. And the first new Bay Area store opening in over 20 years. However, IKEA San Francisco is extra special because it features a condensed layout that thoughtfully caters to city dwellers. It is the United States' only smaller city style IKEA store, with the other locations being in London, England and Paris, France. IKEA San Francisco has an especial focus on affordable and sustainable living.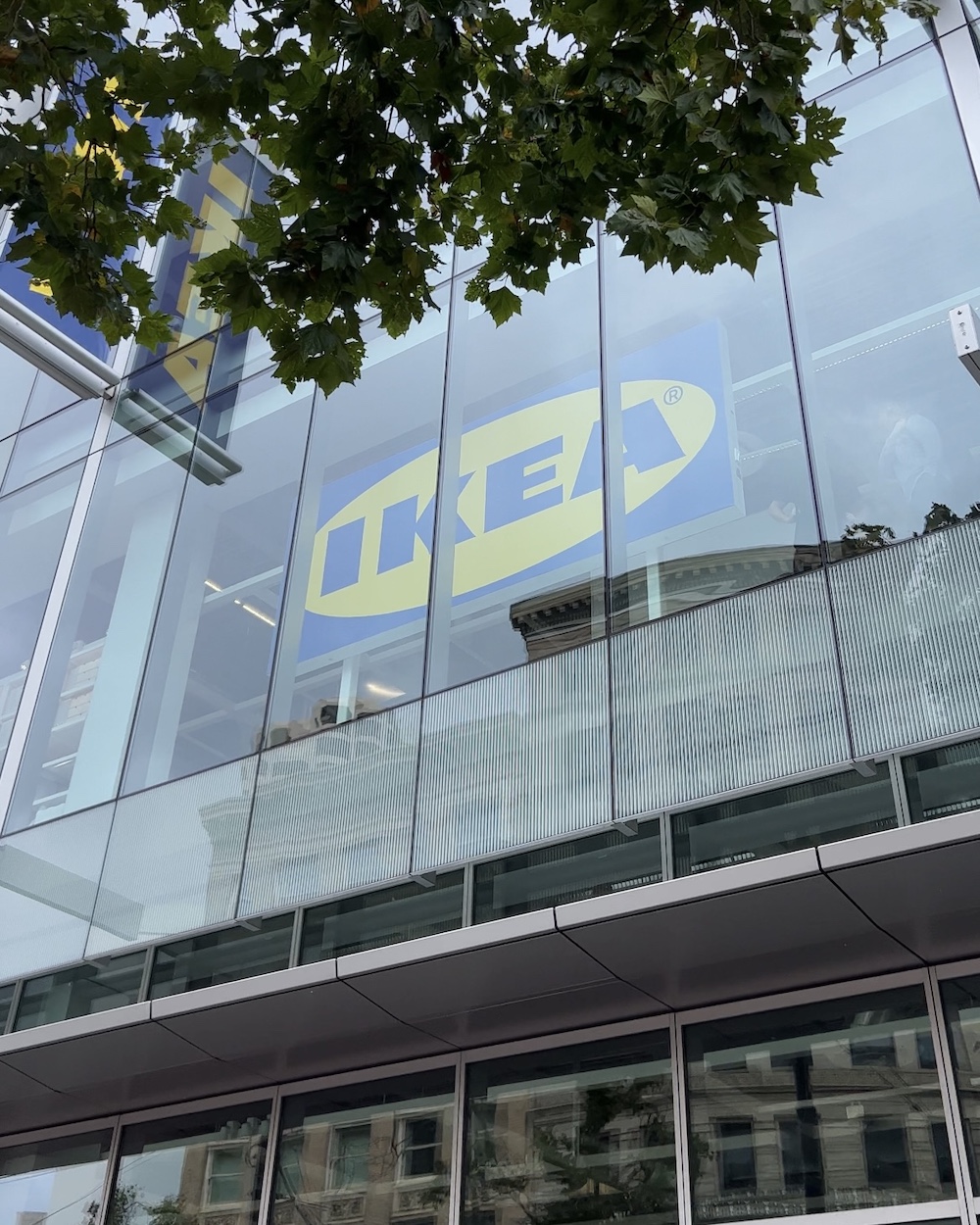 IKEA San Francisco Address
945 Market Street San Francisco, CA 94103
IKEA Grand Opening
Wednesday August 23, 2023
IKEA San Francisco Hours
Monday – Sunday
11:00 AM to 7:00 PM
Store layout
The San Francisco store is three stories tall and 52,000 square feet. The store carries 150 small furniture items, plus all the smaller furnishings you may need. These items include core essentials and homewares that are both affordable and convenient to pickup on your way home from work or a trip downtown. Things like kitchenware, candles, linens, plants, wall decorations, and more.
The ground floor is the main entrance on Market street. This floor features home decor like plants, faux plants, pottery, mirrors, and wall decorations. There's also an as-is area where you can find discounted items. There's also self checkout.
The basement level is where you'll find styled bedrooms, offices, kitchens, and more. This is where those 150 small furniture items can be found. There are also checkouts on the B1 level.
The top level features rugs, textiles, home organization, cook and tableware, lighting, as well as the food market and deli.
All floors feature the same maze like layout as a full size IKEA, with arrows on the floor to guide customers through the shopping journey.
IKEA Swedish restaurant
And yes, if you were wondering, the new store has the iconic IKEA meatballs and delicious Swedish food! Visit the Swedish deli cafeteria and market on the 3rd floor to enjoy IKEA's famous Swedish meatballs, vegetarian, and plant based balls, as well as other hot prepared foods.
You can also buy frozen and packaged food from the food market, including smoked gravlax, mini waffles, potato pancakes, lingonberry jam, cinnamon rolls, almondy cake, muesli, cookies, gummy candy, licorice, chocolate, and more!
IKEA San Francisco parking
As for parking at San Francisco IKEA, consider taking public transit first. You can take either MUNI or BART to the Powell Street Station, which is just steps from the store. Otherwise, parking at the 5th and Mission Garage two blocks away is the cheapest and most plentiful option. The store itself doesn't have any parking or loading area, as cars are not really allowed on Market street anymore.
As a San Franciscan who lived in SoMA and worked in downtown San Francisco for many years, I'm excited for this new addition to the city. With the recent closing of Bed Bath & Beyond and Crate & Barrel, among other homewares stores in San Francisco, this will be a great option for San Franciscans.
Finally, the store will feature security to help maintain a safe and pleasant shopping experience. In a time where a lot of stores are closing in Union Square and Downtown San Francisco, this IKEA store opening holds great promise for success for Mid Market and San Francisco as a whole. With its convenient location and affordable products, I feel hopeful about the positive impact that IKEA will bring to downtown San Francisco.
Will you be shopping at the new IKEA store in the city? Let us know in the comments!