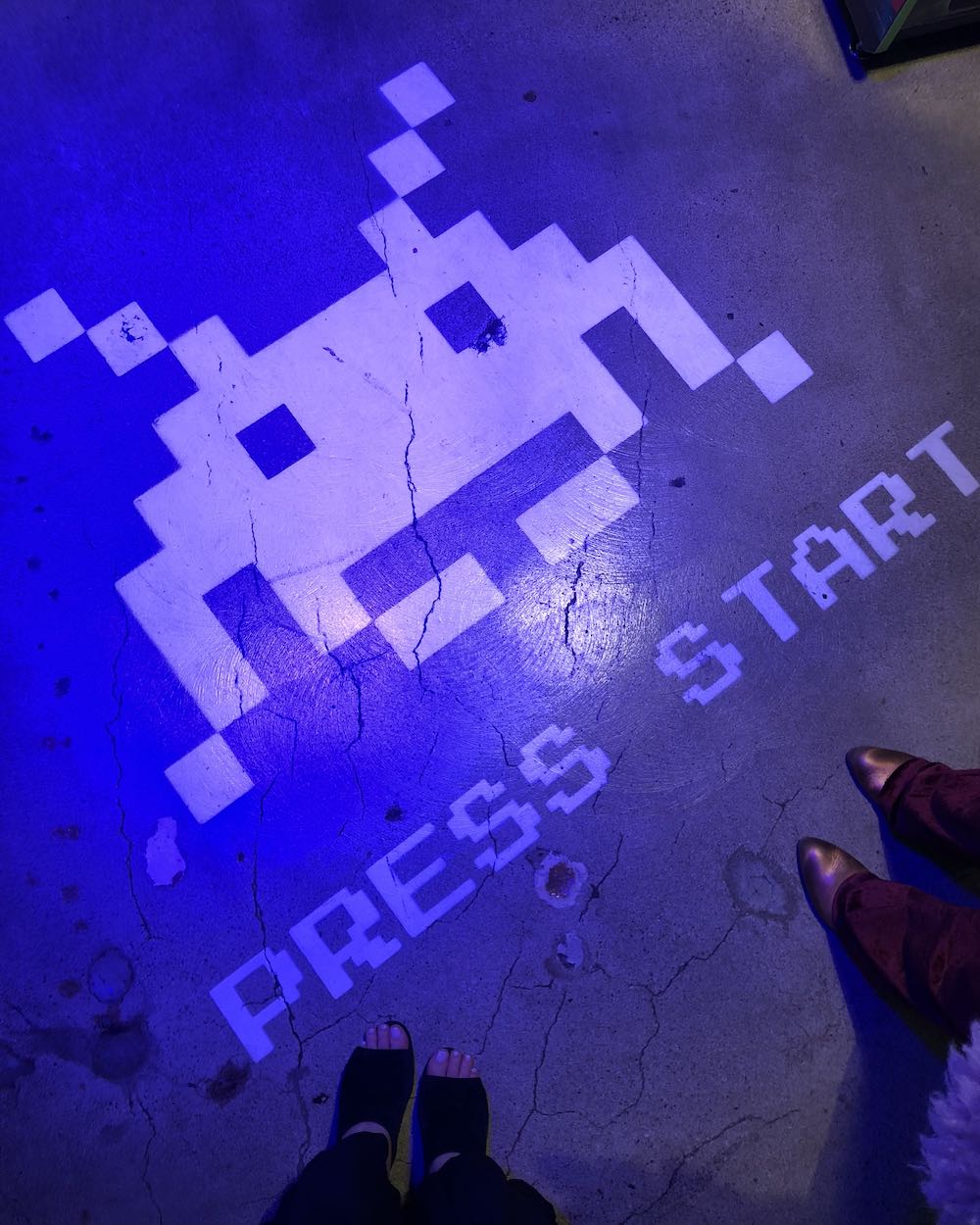 This post contains affiliate links. As an Amazon Associate I earn from qualifying purchases.
In case you haven't heard, I recently launched a Twitch channel! I'm now streaming retro games on Twitch. This channel has been years in the making, but I was finally able to get it together and start this past November. I'm a lifelong gamer, but I understand this might not have much overlap with the Bay Area lifestyle and beauty loving audience this blog attracts. But in case you are a fellow millennial who loves retro games, like from SEGA Genesis, Playstation 1, and Playstation 2 consoles, I invite you to come kick back over one of my Twitch streams! We chit chat, sip wine, and share millennial culture and memories over game play.
I'm a lifelong gamer, something I actually don't share much of on the blog. The original Sonic The Hedgehog was probably the first video game I ever played. I spent all my money as a teenager playing Dance Dance Revolution, and finding all the arcades with DDR machines in the entire San Francisco Bay Area. Don't ask me about my dance routine to the song Dynamite Rave. And I even worked for Nintendo of America in my twenties, part of the field marketing team working on the Nintendo 3DS!
When you think about it, the female gaming community is already pretty small. And that is consistent with Twitch as well. Adding on the retro gaming layer, and there are even fewer people in the space. And when it comes to Bay Area Twitch streamers, I only know one other creator who streams games. But that's maybe only because people might not know this niche community actually exists! So if you are looking for a female Bay Area Twitch streamer playing retro games, I'm your creator!
So you can now find me every week streaming retro games on Twitch! It's free to follow on Twitch, and if you want to support myself or your favorite streamers you always have the option to subscribe for a month or more. Subscribers get extra emotes to use in chat and they can enjoy ad-free viewing.
Twitch Streams
My Twitch channel focuses on all things retro gaming! I grew up a SEGA kid so I play lots of SEGA games, including Sonic The Hedgehog and Sonic The Hedgehog 2. It's my comfort game! I've spent the last few weeks practicing my Chaos Emerald game.
Occasionally I'll play other SEGA favorites like T2: The Arcade Game and Disney's The Lion King. I also play the occasional first playthrough of other SEGA titles I've never played before. Recently I tried SEGA Mighty Morphin' Power Rangers and a few of the SEGA Jurassic Park games. We also did the SEGA Home Alone series around Christmas!
At some point I'll add PS1 and PS2 games into the mix as well. For those consoles, I love Final Fantasy X, Spyro The Dragon, Jak & Daxter, Crash Team Racing, Britney's Dance Beat, and more.
Twitch Schedule
My schedule is currently a work in progress as I'm still collecting data on what's the ideal time to stream. You can currently catch me streaming retro games on Twitch at least one night per week for Sonic Saturday. Every Saturday night you'll catch me playing a Sonic game, usually Sonic 1 or Sonic 2. Otherwise you can watch me during the week playing other retro games.
Saturdays at 7PM PST – Sonic Saturday
Twitch Streaming Gear
While there is some overlap with the streaming gear I already had for Amazon Live, I got a few new things to allow me to stream games for Twitch. If you're interested in getting started with livestreaming, or you just want to get some content creation or gaming upgrades, here is everything I currently use. Everything is also conveniently linked on my Amazon Influencer Storefront.
In terms of broadcast software, I use OBS just like with Amazon Live. It's free to use, but there is a learning curve. I've been using it consistently for the past year and am finally now pretty comfortable using it. But I still have a lot to learn! Getting a stream deck has helped the flow of my shows tremendously, I will say.
I created my stream starting soon, BRB, outro, and main overlay screen with Canva Pro. I also used Canva Pro to create my emotes.
My chatbot and alerts are made with Streamlabs. This is something I'm still refining. There are a gazillion new tools to learn with Twitch, so making them all function properly will take some time. Not to mention all the graphic assets to customize on Twitch itself, with channel points, subscriber badges, emotes, bits, and more.

If you're into gaming, let me know what you play now or what you played growing up! If you decide to drop by one of my streams, please say hi in the chat. I would love to hear from you!