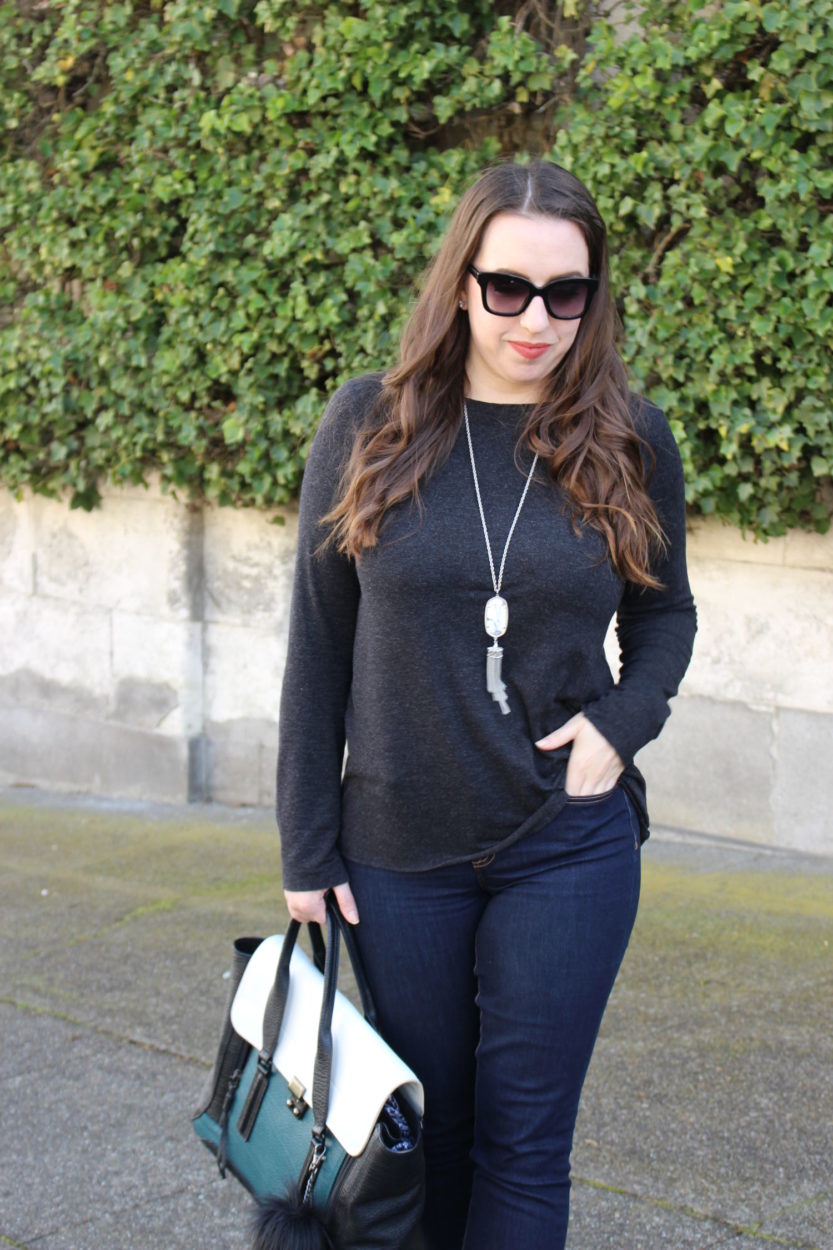 Top: Zara (similar) | Jeans: J.Crew Factory | Necklace: Kendra Scott | Sunglasses: Stella McCartney | Shoes: Forever 21 | Bag: 3.1 Phillip Lim | Lips: Kat Von D
Lately I've keeping things extra simple. And by simple, I mean living in my staples like this Zara longsleeve that I have in several different colors. A large handbag, like this Pashli, has been essential for running around for meetings, coffee dates, and errands. Finally, my new Kendra Scott necklace has been in heavy rotation because the marble stone goes with literally everything. For getting across town I've been a loyal Uber POOL customer and can't recommend it enough. It's fast, reliable, and the best part, at least 40% off the normal ride fare. You can use my Uber promo code 97fh7 to get your first ride, free!
The list could go for services and products I use for convenience. Look out for more apps and tips coming up in a future post as I live and breathe tech and apps, I'd love to incorporate more on my blog.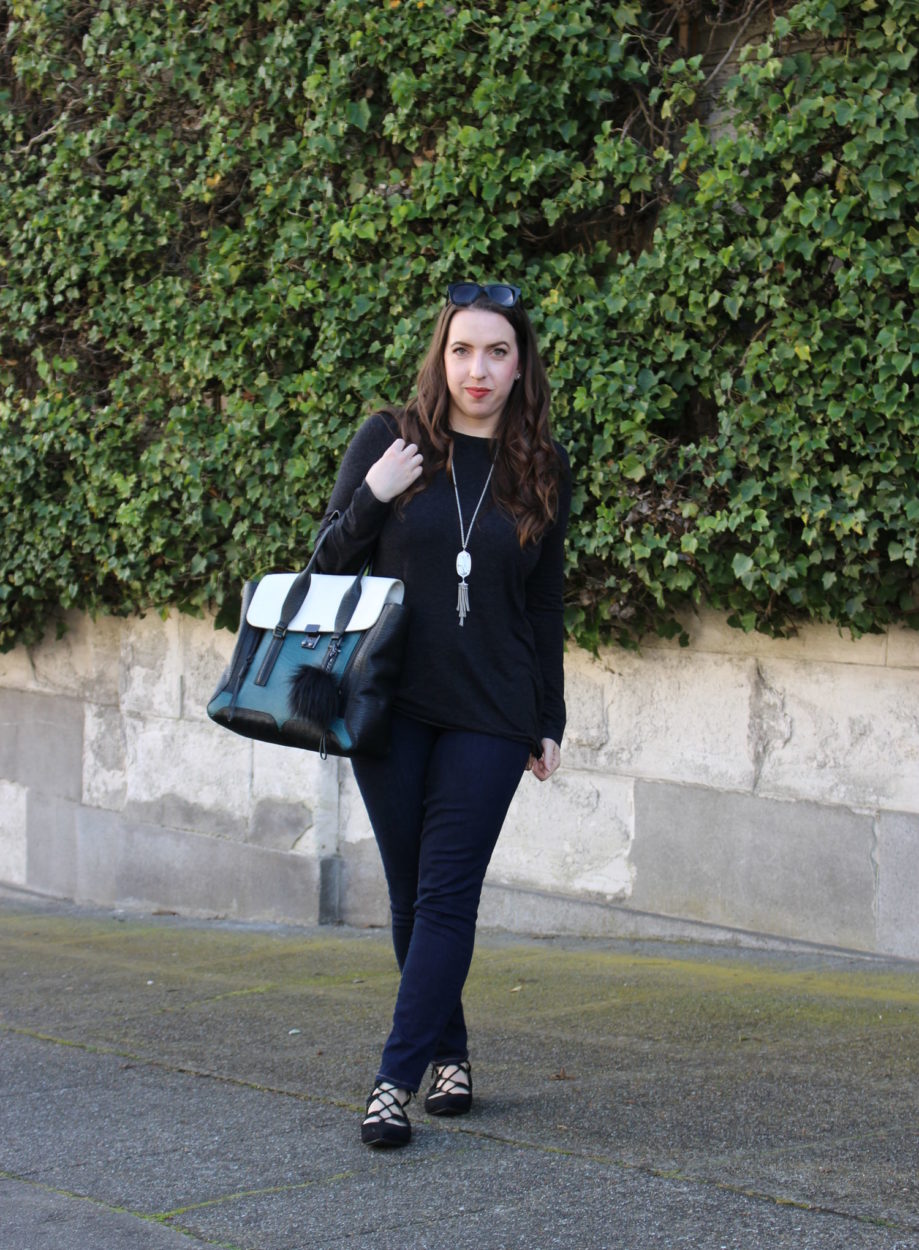 photos by Jennifer
Like this look? Be sure to check out some of my other outfits or Pashli looks before you go. Thanks for reading!