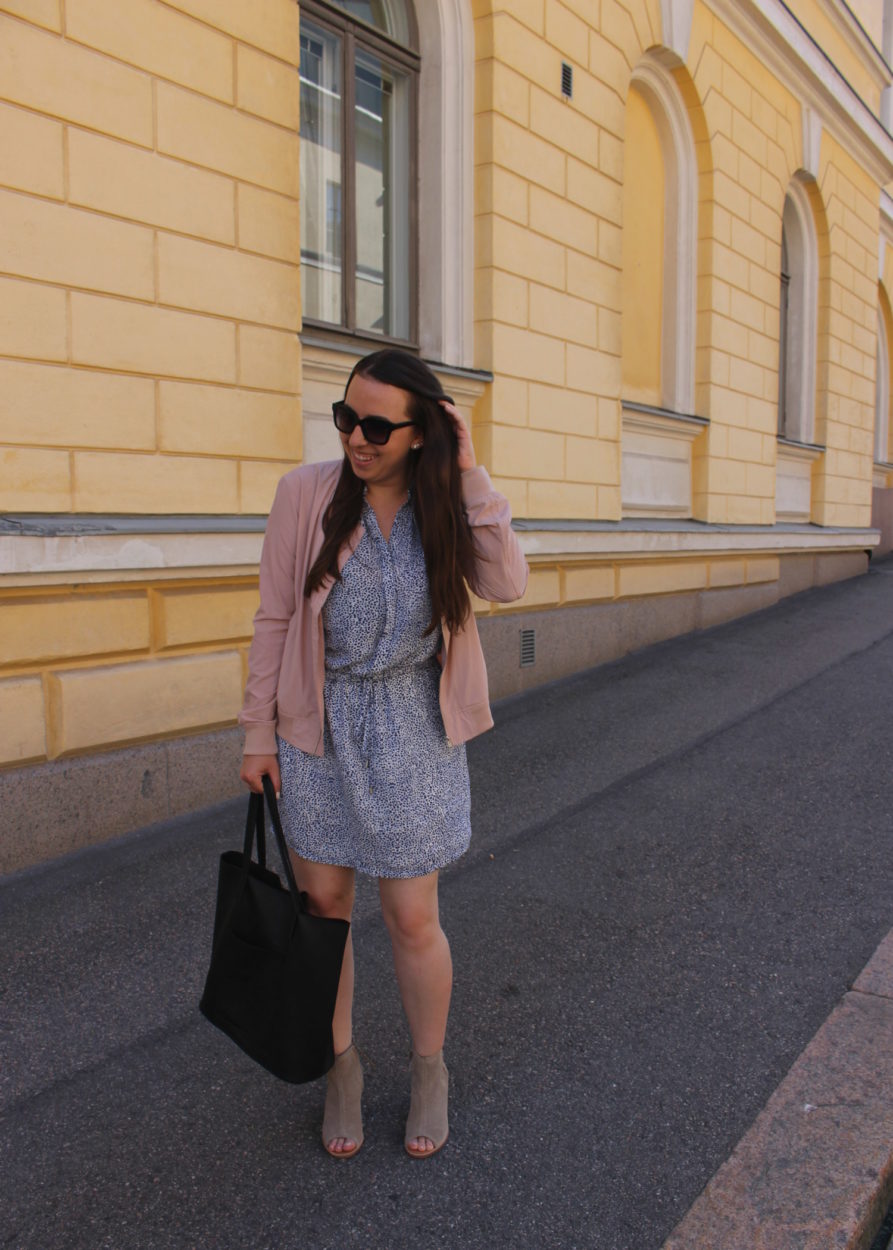 Q: What do you do for a living?
A: I work in marketing and community management at a tech startup. And while on the subject, my employer has nothing to do with this blog, so the opinions and comments expressed here are merely my own.
Q: Where are you from?
A: I am a San Francisco Bay Area native.
Q: Where did you go to college and what did you study?
A: I'm a proud San Francisco State University alum. I graduated with a Bachelor of Science in Business Administration with a concentration in Marketing and I was also President of the Marketing Association.
Q: What is your natural hair color?
A: I am a natural brunette, sort of a medium brown. Right now my hair is a dark brown ombré with blonde ends. I was an ash and golden blonde for about two years, and I wasn't ready to let go of all the lightness, so I did ombré. I've decided not to dye it for a long time, giving it a break from all the heavy bleaching and coloring I did to it these last few years as a blonde and a redhead.

Q: Who is your favorite designer / what is your favorite fashion label?
A: This is a very tough question for me to answer concisely, so I'm going to give a stretched answer. It would be a tie between Rag and Bone, The Kooples, Helmut Lang, and Topshop. When it comes to the brands I wear the most, you'll most often find me in something by H&M, Forever 21, and 7 for All Mankind
Q: What is your favorite makeup brand?
A: I'm currently loving all things Dior and Make Up For Ever. I'm not that brand loyal when it comes to cosmetics since I have something from nearly every brand, but I also do extensive research on a product before I buy it. I also have to give honorable mentions to IT Cosmetics, Bite Beauty, Tarte, and L'Oreal.
However, I'm trying to go talc- and paraben-free in 2013, so I'm trying to only buy new items that are natural and don't contain harmful chemicals. I won't necessarily throw out my current products, just only restrict the new things I buy. These chemicals are a lot harder to avoid in makeup than in skin care, I've found. My skin care routine is already almost entirely paraben-free and I'm loving it.
Q: What is your favorite skin care brand?
A: Again, I like to mix and match products so picking a single favorite brand is hard. I've been really loving Ole Henriksen, Korres, Juice Beauty, and Dior lately. It's not helping my wallet, but investing in my skin care a little more yields better results for my finicky combination skin. Don't get me wrong though; I swear by 100% unrefined organic coconut oil as a miracle multi-purpose beauty treatment, so not everything I use is high-end.

Q: Who takes pictures for your blog?
A: Most of the time I am taking my own pictures using my Canon EOS Rebel SL1 with the 18-55mm lens. Occasionally I get a little help with pictures from my boyfriend taken on his Canon 5D. I'll also sometimes use a point-and-shoot Nikon 8100 and my iPhone 4S.