This post is sponsored by Sanofi & Regeneron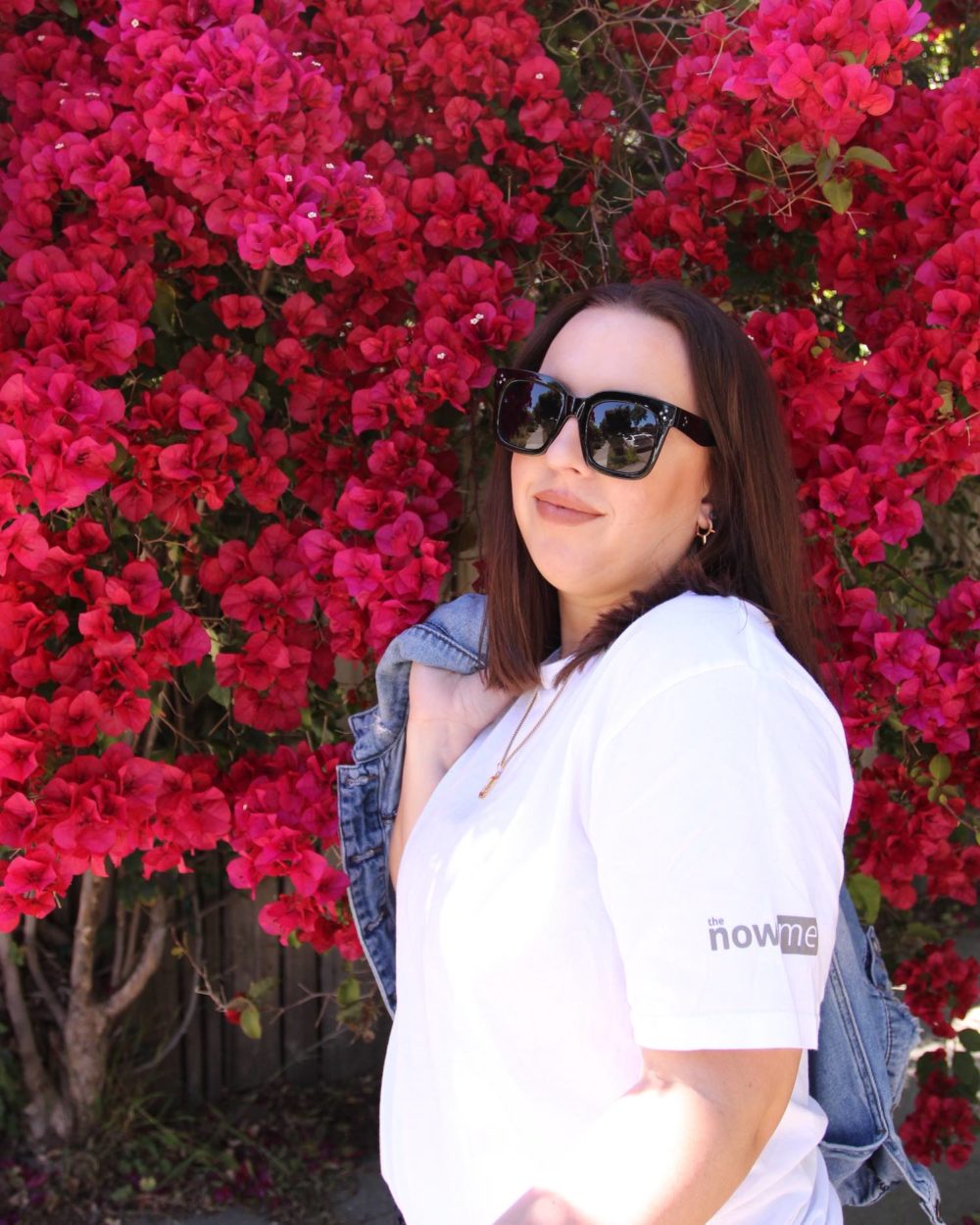 Living large in little ways has been my blog tagline for many years now. But what does that mean exactly? It's taking the everyday moments we have and making them a little more enjoyable. Something that often gets in the way of this for me is the frequent challenges that can come with living with eczema, otherwise known as atopic dermatitis (AD). I've been dealing with uncontrolled moderate eczema for over 5 years now which most often results in lesions on my face, neck, hands, and legs. How will it look tomorrow? I never really know.
One thing is certain, however. When I have fewer symptoms, I feel more comfortable with my skin. Approximately 1.6 million adults in the US live with uncontrolled, moderate-to-severe AD. I am one of them, so I wanted to share 5 extra things I have to think about as part of living with moderate AD—and share a sneak peek at a new program I'm super excited about!
1. Gloves come in handy
When my skin is irritated, gloves come in handy for a lot of daily activities. I suffer from moderate eczema often on my hands, and when my skin is inflamed or itchy, everyday tasks like using hand sanitizer or even preparing meals at home can be an issue. I love cooking, but chopping ingredients that are acidic, such as lemons, can irritate my fragile skin barrier. Putting on a pair of gloves helps me avoid that uncomfortable feeling altogether. For that reason, I also use them while I'm cleaning my house to avoid irritation from cleaning products or washing dishes. I sometimes even use gloves at gas stations or grocery stores to avoid hand sanitizer overload.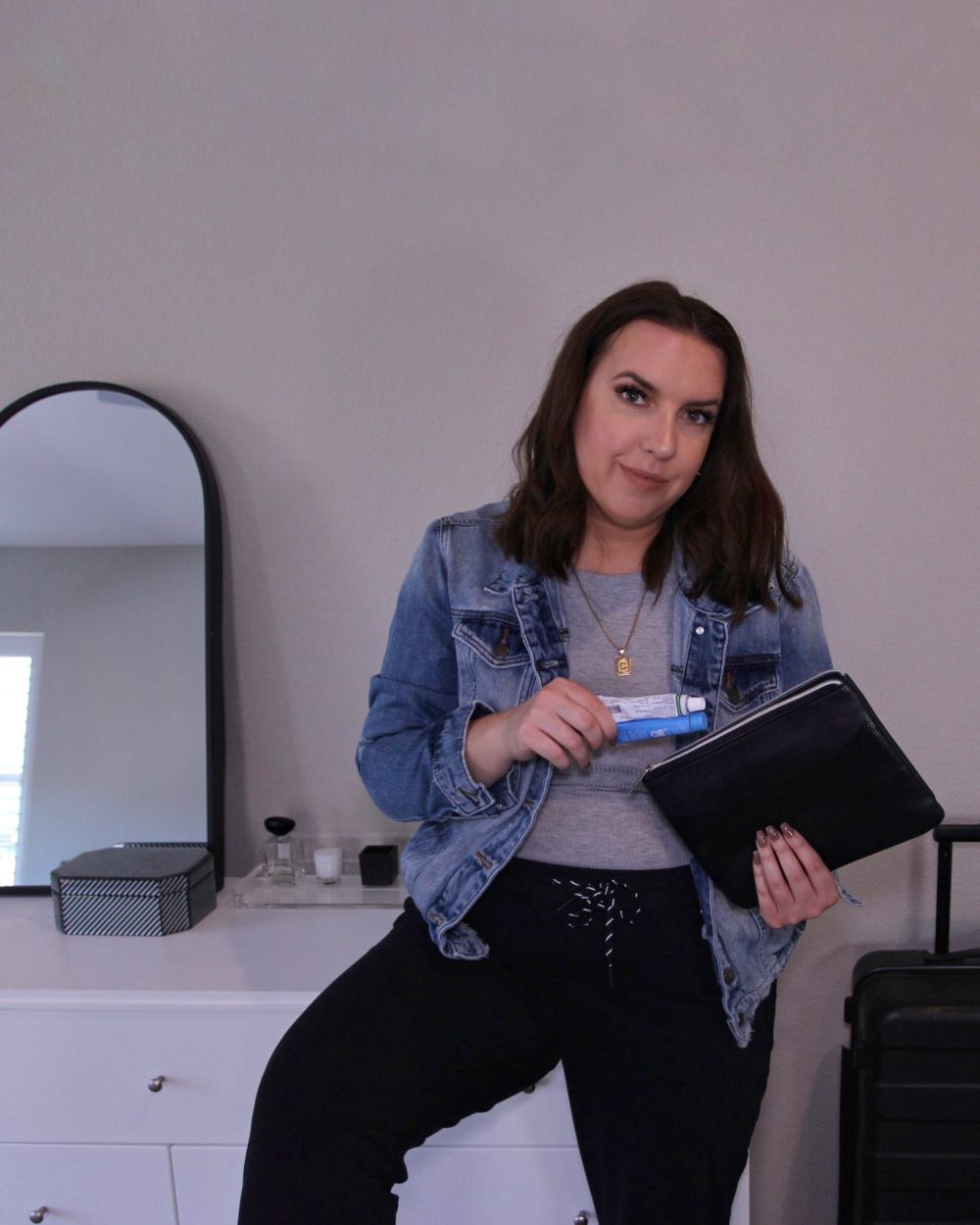 2. A little extra packing goes a long way
To me, living with moderate eczema means being prepared for a flare at all times. Where will I be when my skin reacts next? What will I have with me? For those reasons, I stay prepared. I keep a mini zip pouch packed and ready to go at all times. It contains things like my favorite fragrance-free hand creams and occlusive skin protectants, which form a protective layer on the skin. This can sometimes be a burden to have to overpack for everyday life, but it makes me feel extra secure. It's my secret stash that always ends up being useful in some way.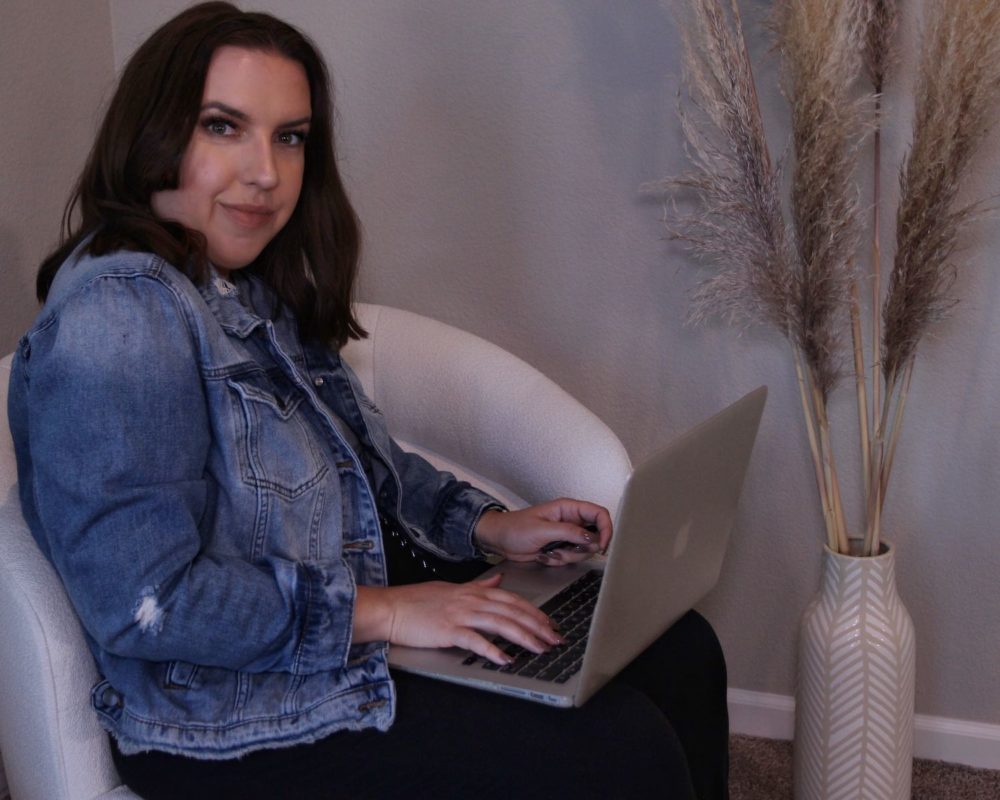 3. Finding the right treatment options
Over the years, I've used topical prescriptions to treat my moderate eczema on my face, hands, and body. Being seen by both my allergist and dermatologist has helped so much in understanding this skin condition.
It is important to also ask your eczema specialist about treatment options. One option I recently learned about is Dupixent® (dupilumab). Although I'm not taking Dupixent, I want to share what I've learned about this option. Everyone is different, so speaking to your healthcare provider about the right treatment plan for you is important. Dupixent is a first-of-its-kind biologic treatment approved by the FDA to treat adults and children 6 years of age and older with moderate-to-severe AD (eczema) that is not well-controlled with prescription therapies used on the skin (topical) or who cannot use topical therapies. Dupixent should not be used in patients who are allergic to Dupixent or to any of its ingredients. Dupixent works from the inside to help treat a source of underlying inflammation that contributes to AD. Please see Important Safety Information below.
4. Washing with care
Another thing that comes to mind for my life with moderate eczema is the special attention that goes into washing clothes, bedding, and even our bodies. Living with both eczema and sensitive skin, making the switch to fragrance-free laundry detergent is something I wish I did sooner. Understanding which ingredients are potential triggers can help you make more informed decisions while shopping for detergents and soap.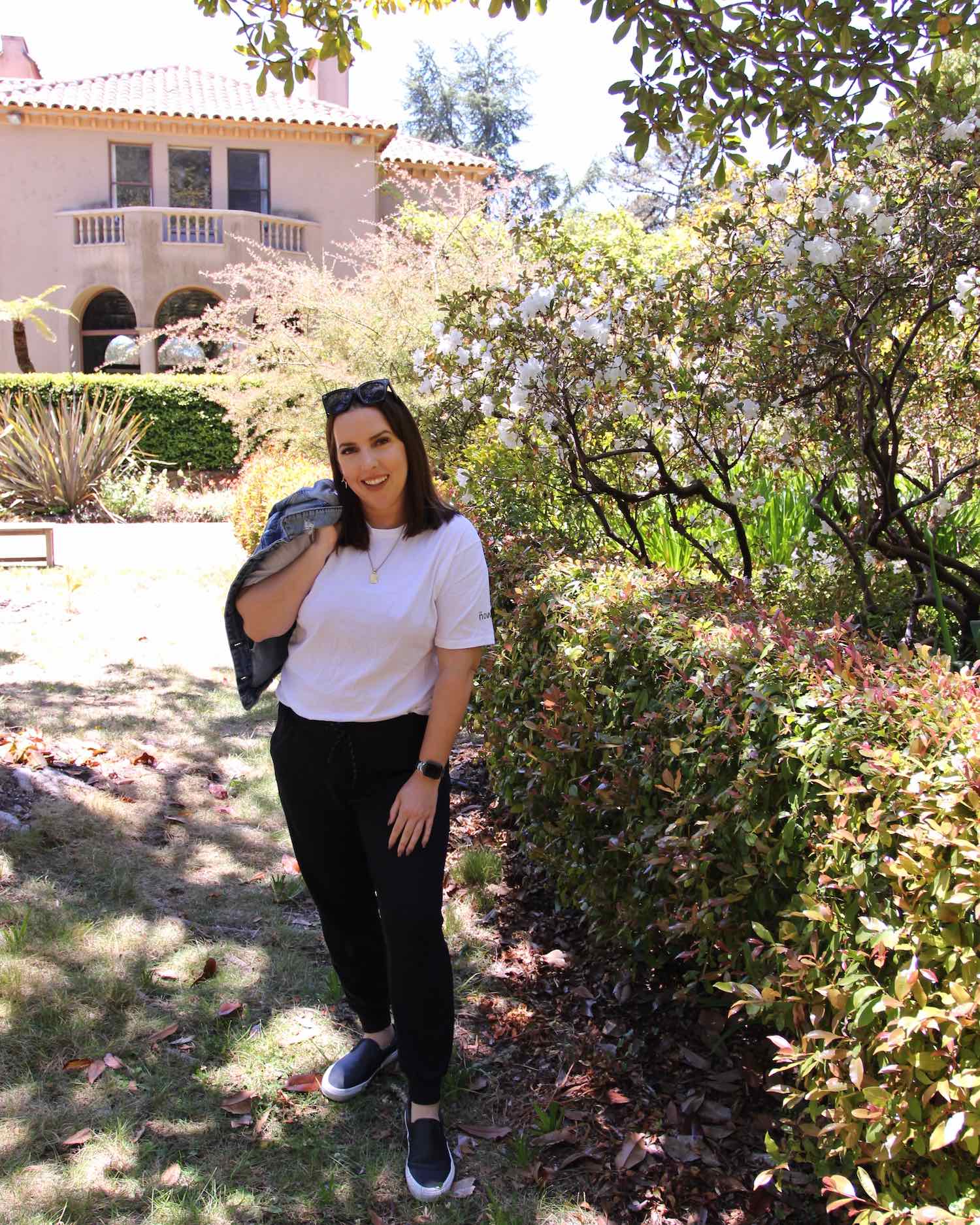 5. Clothing can be complicated (but doesn't have to be!)
Clothing is not only a way we can express our personalities, it's how we can show the true versions of ourselves. If you've never suffered from eczema before, it can be hard to imagine how fabrics can upset our skin. It's so often overlooked. With things like non-breathable synthetic fabrics and irritating materials, the choice of what we wear is often intentional with our skin in mind.
Sanofi and Regeneron's wonderful campaign, The Now Me, shares the message of who we can be when we aren't dealing with AD symptoms through real and candid patient videos. Head over to the The Now Me to watch the videos and learn more about Dupixent at Dupixent.com.
Please see full indication and important safety information along with links to the prescribing information below.
IMPORTANT SAFETY INFORMATION & INDICATION
Do not use if you are allergic to dupilumab or to any of the ingredients in DUPIXENT®.
Before using DUPIXENT, tell your healthcare provider about all your medical conditions, including if you:
have eye problems

have a parasitic (helminth) infection

are scheduled to receive any vaccinations. You should not receive a "live vaccine"

right before and during treatment with DUPIXENT.

are pregnant or plan to become pregnant. It is not known whether DUPIXENT will harm your unborn baby.

are breastfeeding or plan to breastfeed. It is not known whether DUPIXENT passes into your breast milk.
Tell your healthcare provider about all the medicines you take, including prescription and over-the-counter medicines, vitamins and herbal supplements. 
Especially tell your healthcare provider if you are taking oral, topical or inhaled corticosteroid medicines or if you have atopic dermatitis and asthma and use an asthma medicine. Do not change or stop your corticosteroid medicine or other asthma medicine without talking to your healthcare provider. This may cause other symptoms that were controlled by the corticosteroid medicine or other asthma medicine to come back.
DUPIXENT can cause serious side effects, including:
Allergic reactions. DUPIXENT can cause allergic reactions that can sometimes be severe.

Stop using DUPIXENT and tell your healthcare provider or get emergency help right away if you get any of the following signs or symptoms: breathing problems or wheezing, swelling of the face, lips, mouth, tongue, or throat, fainting, dizziness, feeling lightheaded, fast pulse, fever, hives, joint pain, general ill feeling, itching, skin rash, swollen lymph nodes, nausea or vomiting, or cramps in your stomach-area.

Eye problems.

Tell your healthcare provider if you have any new or worsening eye problems, including eye pain or changes in vision, such as blurred vision. Your healthcare provider may send you to an ophthalmologist for an eye exam if needed.

Joint aches and pain.

Some people who use DUPIXENT have had trouble walking or moving due to their joint symptoms, and in some cases needed to be hospitalized. Tell your healthcare provider about any new or worsening joint symptoms. Your healthcare provider may stop DUPIXENT if you develop joint symptoms.
The most common side effects in patients with atopic dermatitis include injection site reactions, eye and eyelid inflammation, including redness, swelling, and itching, sometimes with blurred vision, and cold sores in your mouth or on your lips.
Tell your healthcare provider if you have any side effect that bothers you or that does not go away. These are not all the possible side effects of DUPIXENT. Call your doctor for medical advice about side effects. You are encouraged to report negative side effects of prescription drugs to the FDA. Visit www.fda.gov/medwatch, or call 1-800-FDA-1088.
Use DUPIXENT exactly as prescribed by your healthcare provider. It's an injection given under the skin (subcutaneous injection). Your healthcare provider will decide if you or your caregiver can inject DUPIXENT Do not try to prepare and inject DUPIXENT until you or your caregiver have been trained by your healthcare provider. In children 12 years of age and older, it's recommended DUPIXENT be administered by or under supervision of an adult. In children under 12 years of age, DUPIXENT should be given by a caregiver.
Please see accompanying full Prescribing Information including Patient Information.
INDICATION
DUPIXENT is a prescription medicine used to treat adults and children 6 years of age and older with moderate-to-severe atopic dermatitis (eczema) that is not well controlled with prescription therapies used on the skin (topical), or who cannot use topical therapies. DUPIXENT can be used with or without topical corticosteroids. It is not known if DUPIXENT is safe and effective in children with atopic dermatitis under 6 years of age.
DUP.22.04.0184