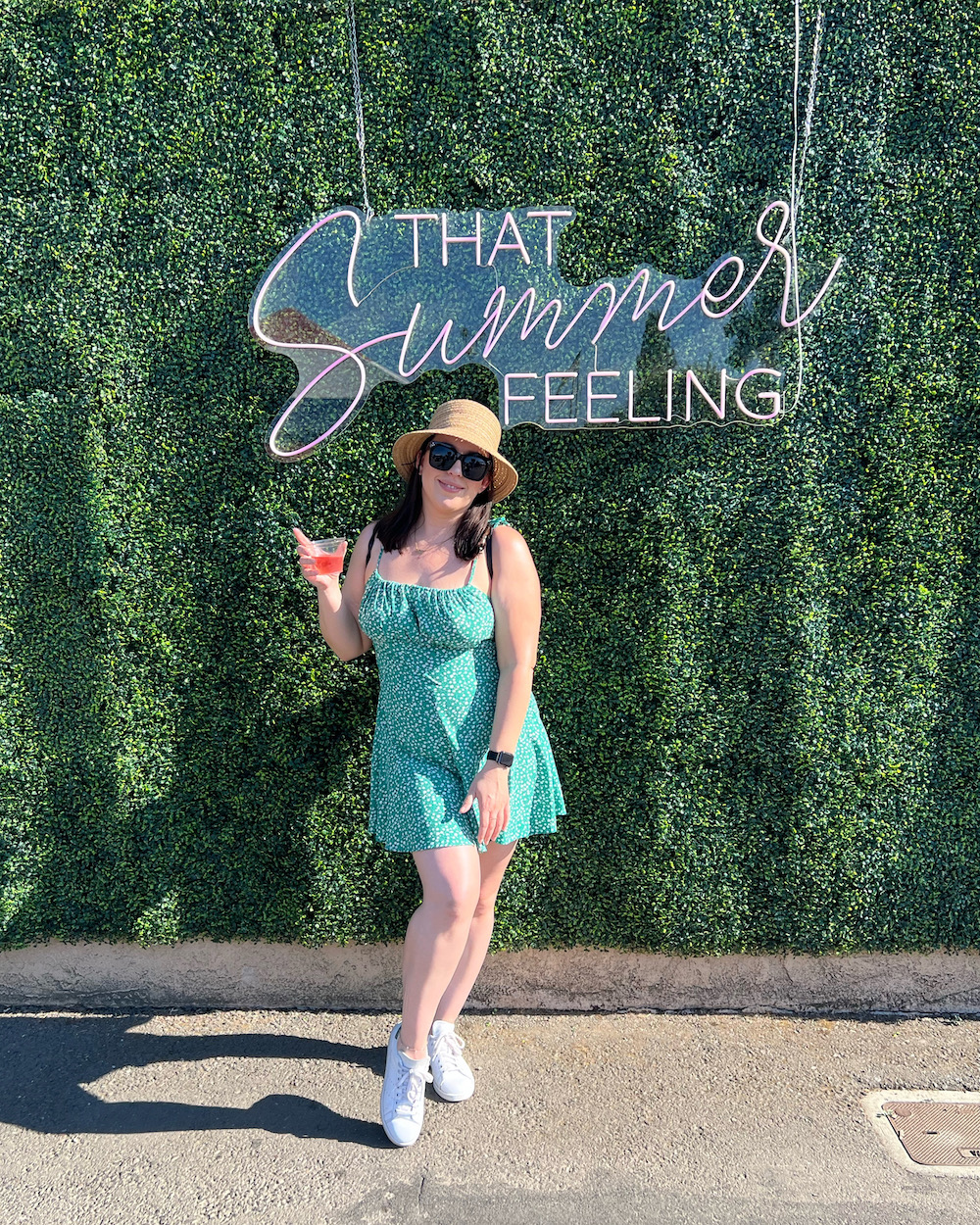 We are back for another installment of the What To Wear series. This time let's tackle the what to wear to the summer fair. The county fair is a beloved quintessentially American tradition that brings together friends and families for a day of fun, food, and entertainment. It's fun, it's hot, and it's usually real dusty. What do you wear? Comfort is the name of the game here and with a little outfit planning and inspiration you'll be feeling and looking your best and making unforgettable summer memories. Let's explore a few outfit ideas for what to wear to the county fair, so you can effortlessly combine style with practicality!
What to Wear to the County Fair
Romper
I love a short romper for summer, because it's essentially a one piece outfit. Aside from bathroom breaks being a little awkward, I think they're an easy choice for long summer days and nights at the fair. A summer dress is another great choice too, but I like having the additional coverage of pant legs for climbing in and out of rides. I love this floral print romper for summer travel and long days at the fair. It's swishy and so cute!
Comfortable white sneakers
If boots or sandals are truly comfortable to you, I say go for it. But time after time I always choose a comfortable pair of white sneakers for not only fair days, but food festivals, music festivals, and more. On a full day spent at the county or state fair you can easily clock in over 10k steps. I find that sandals just don't provide enough support and boots can be too restrictive for such long days. I think a sneaker like the adidas Stan Smith are an absolutely perfect pick. Plus, they're easy to clean up afterwards with a magic eraser.
Straw hat
I love a lightweight straw hat all summer long, and I love that they come in so many shapes and colorways now. Currently I'm loving this straw bucket hat, but a classic western cowboy hat or Panama hat made from straw are also great choices.
Sunglasses
No summer day outfit is complete without shades. Most of my sunglasses these days are from Amazon because I love the selection of affordable and on-trend styles. Black, beige, and tortoiseshell frames with dark lenses are my faves!
Small bag
Some fairs may have a stadium bag policy these days, so it's best to be prepared with a small bag or backpack to carry your essentials in. For any event, always check the bag policy before you go. I love being hands-free so a small backpack or belt bag is what I recommend for a county fair day. You don't want to be carrying a huge heavy bag!
Shop my county fair look
In conclusion, wear something comfortable and you're golden! You can attend the county fair this summer and embrace the warm weather and exciting activities without worrying about what to wear. With these outfit ideas hopefully you can find a balance between comfort and style. Choosing light and breathable fabrics, such as cotton or linen, will help you stay cool throughout the day. Don't forget to wear comfortable shoes to help withstand long hours of walking and standing. Lastly, grab that hat to finish the look and help protect you from the sun. With some of these fair outfit ideas, you will not only look stylish but also feel confident while immersing yourself in the nostalgic atmosphere of the county fair.