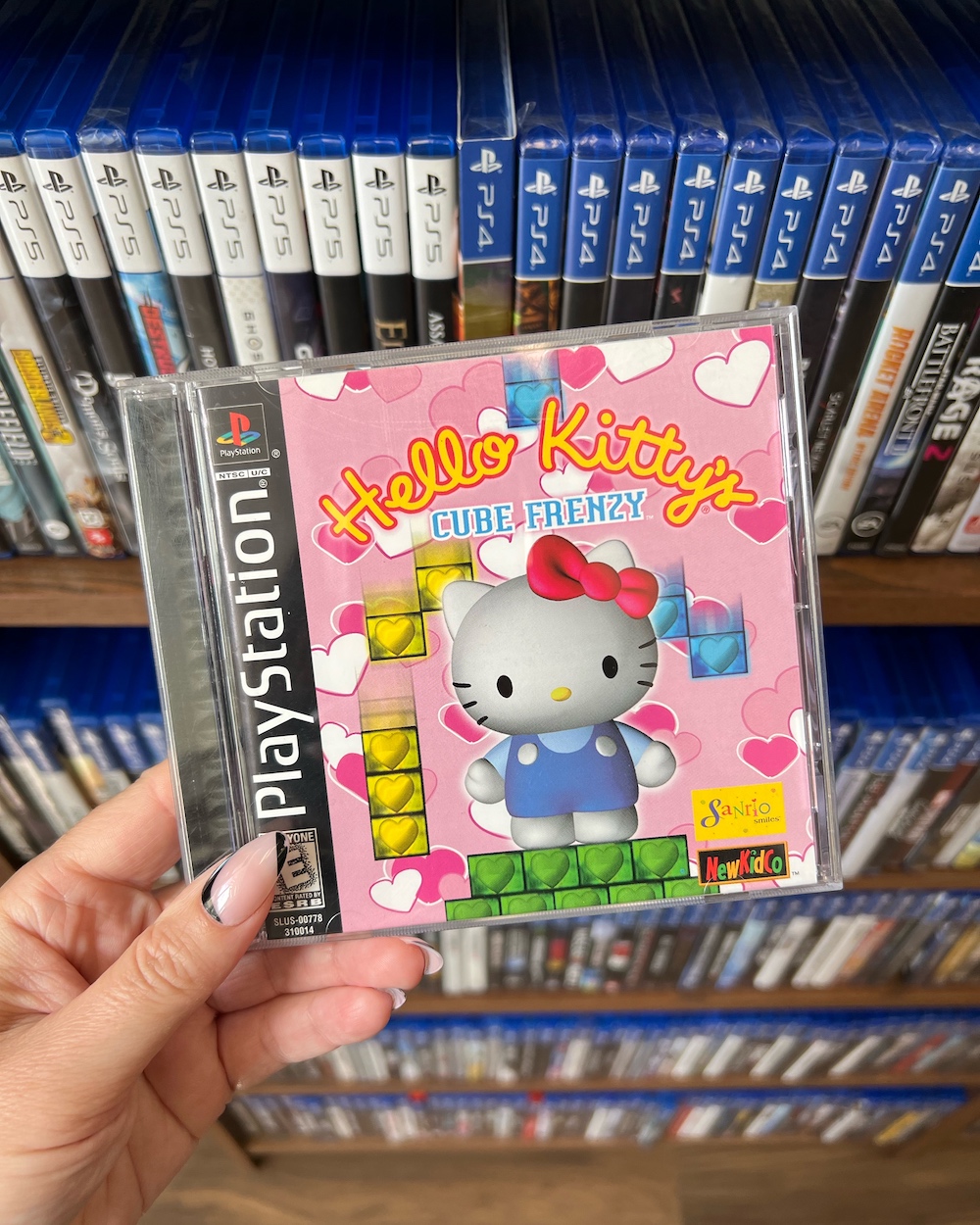 Video game culture in the San Francisco Bay Area and Silicon Valley runs deep. We've been the home turf for mega gaming companies of past and present like Nintendo of America, SEGA of America, Ubisoft, Niantic, 2K, Glu Mobile, and more. So it's no wonder the Bay Area has so many amazing retro video game shops! I love collecting retro games, consoles, accessories, and gaming memorabilia, items that instantly take me back to a simpler time. These shops are amazing small businesses preserving vintage and retro gaming history and sharing them with generations to come.
Retro game shopping is much like thrifting fashion, some stores are better than others but you never really know what you might find on each visit. So whether you're looking for that translucent orange N64 or purple Game Boy you never had as a kid, or need to replace those video game cartridges your mom eBayed or donated decades ago, these shops may have exactly what you're looking for. Some even sell brand new in box items or Japanese imports you may have never even seen before! Here are some of my favorite retro game stores in the Bay.
Best Bay Area Retro Video Game Shops
North Bay Area Retro Game Shops
Nostalgia Alley
Nostalgia Alley is the cutest shop in downtown Petaluma, chock full of retro game and collectibles of all niches and fandoms. They have rare games and consoles, as well as plenty of classics. I get a lot of my used Playstation games here, but they also have plenty of SNES, SEGA Genesis, and more. I love the plush and collectibles along the walls in the back of the store. Sailor Moon, Nintendo, SEGA, Pokémon, and Sanrio fans will all love this shop.
Nostalgia Alley
36 Petaluma Blvd N, Petaluma, CA 94952
Classic Game Exchange
Classic Game Exchange is located upstairs from Don Julio's restaurant, and I found it by total accident while eating pupusas on outdoor patio. This shop has an amazing selection of SNES and SEGA Genesis games, and I feel like they offer some of the best pricing around. The store also has a bunch of arcade cabinets you can play for that familiar retro game serotonin. They also sell all kinds of game accessories and toys.
Classic Game Exchange
235 Southwest Blvd, Rohnert Park, CA 94928
East Bay Area Retro Game Shops
The Experience Share
Located across the street from one of my favorite Bay Area tiki bars, The Experience Share has an amazing selection of games and hardware, but it's especially awesome for SEGA enthusiasts and collectors. I've never seen so many SEGA Saturn and SEGA Dreamcast games in one place like they have here. You can also find rare Japanese imported games. Also their wall of Nintendo and Pokémon plush toys is unparalleled!
The Experience Share
1600 Sherman St, Alameda, CA 94501
Cartridge Cartel
Cartridge Cartel is a total hidden gem, tucked away in a business park just off highway 880. While a slightly smaller store, they had a robust selection of PS2 games and even some really rare SEGA Dreamcast games when I last went in.
Cartridge Cartel
43134 Christy St, Fremont, CA 94538
South Bay Area Retro Game Shops
The Retro Fix II Turbo
The Retro Fix II Turbo, formerly known as The Retro Fix, just feels like retro gaming a treasure trove when you walk in. They have a meticulously organized and presented selection of retro games. I was really impressed by the great selection of PS2 games, each meticulously merchandised with price stickers and cellophane sleeves. They regularly host gaming events, and there's an arcade bar downstairs!
The Retro Fix II Turbo
400 E Campbell Ave #200, Campbell, CA 95008
Retro games encapsulate not only a nearly bygone era of entertainment but also hold cultural and historical importance. From iconic characters, like Sonic the Hedgehog or Super Mario and Luigi, that have become household names, to groundbreaking styles and gameplay mechanics that influenced the game development of today, these vintage games and memorabilia deserve to be cherished and preserved for future gamers to play and enjoy.
What are some of your favorite video game stores in the Bay Area? Let me know in a comment below. I'm also working on a round up of the best Bay Area arcade bars coming later this year.
If you love retro gaming too, I invite you to come check out some of my retro game streams on Twitch. We play retro video games like the original Sonic the Hedgehog and SEGA Genesis era games, all the way up to Playstation 2 era games.
In conclusion, the Bay Area is a retro gaming destination for enthusiasts and collectors alike. With a rich history of gaming culture and the technology behind it, retro game lovers can shop an exceptional array of retro game shops in the area. Whether you're shopping for the classics or rare gems, these stores provide a unique experience where you can browse, discover, and connect with fellow game enthusiasts. So, whether you're a long-time fan or just starting your retro gaming journey, don't miss out on these Bay Area retro game shops – they are sure to delight your soul with nostalgia and offer you some unique retail therapy.