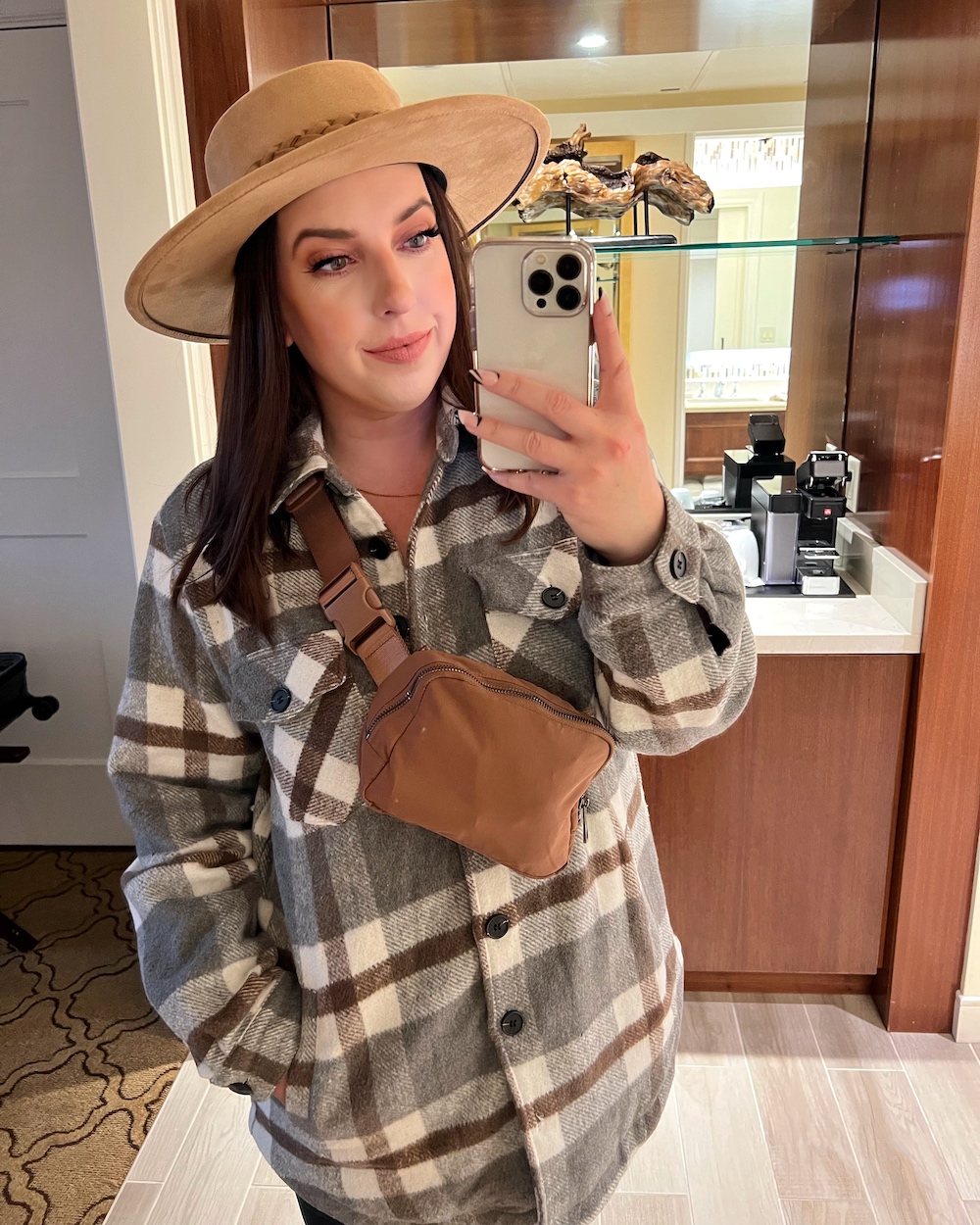 This post contains affiliate links.
Did you know Walmart has so many great fashion finds? A few years ago I noticed the accessory department started carrying so many trendy hats, bags, shoes, and accessories, but in recent months I've noticed the clothes are a lot more on-trend as well. I look to Walmart fashion brands like Time and Tru, Free Assembly, Scoop, and even name brand exclusives like Reebok, Madden NYC, BCBG Paris.
Here all my recent favorite Walmart fashion finds. Shop hats, tops, boots, and more for both the autumn and holiday season!
Walmart Fall Fashion Finds
I love this hat so much, I own it in three colors! I originally bought this boater hat in cream, but I grabbed the caramel brown and black versions for fall 2022. You know what they say, if you love it, why not grab it in another color! It has a braided trim, large brim, and soft brushed microfiber felt fabric texture. There's also a string on the inside lining to tighten the fit. I wear it all year long honestly, even in the summer!
Who knew Walmart now carries BCBG? This chic two piece colorblock set looks so high end. It's a nice quality ribbed knit fabric. I love the cream and black color combination. I wear size XL.
With the holidays right around the corner, sequin cami tops like this one are great to throw on in a pinch. I would style it with faux leather leggings or even dark wash skinny jeans. There's nothing more festive than sequins. Comes in black and silver options. I would suggest sizing down in this one, I wear size L. Scoop is definitely a Walmart brand to check out if you like premium fabrics. They carry several 100% silk and genuine leather pieces at Walmart.
I love this set of glossy and glitzy hair clips. You get so many in a single set, and they offer it in several different colorways. This set includes a few plastic resin style clips with pretty silver and gold foil designs. I carry a spare clip or two in every bag in case I want to accessorize on the go.
Walmart's hat selection is amazing, and that includes cozy beanies like this one. I love the thick knit fabric that is the perfect amount stretchy. And the gray marled color is just so classic.
Walmart Fall Clothing
Walmart Fall Shoes
Walmart Fall Hats
Walmart Fall Bags
Have you shopped Walmart fashion before? What are some of your favorite clothing, footwear, and accessory finds? Let me know in a comment below!
Don't forget to follow me on Instagram, YouTube, and TikTok for more affordable fashion and outfit inspo. Also follow me on LTK for gift guide content and more fall outfit ideas.