I'm back with another best of the beauty brand! La Roche-Posay is one of my all time favorite skin care brands and an easy one to recommend. It's a French pharmacy brand rooted on mineral-rich thermal spring water from France. When people ask for a skin care recommendation, I love to recommend La Roche-Posay as a brand overall. Their fragrance-free products are just so thoughtfully made and are sensitive skin friendly. I have sensitive oily combination eczema prone skin, so I'm a tough customer. I have so many favorites from La Roche-Posay, including sunscreens and moisturizers which I recommend over and over again.
Here are the absolute best products from La Roche-Posay.
Best of La Roche-Posay Skin Care
Best of La Roche-Posay Body Care
Lipikar Balm AP+ Body Cream: the richest creamy body lotion that instantly blends in and delivers serious buttery smooth hydration. I use it every day as soon as I get out of the shower. It's my favorite eczema friendly body lotion. So soothing for eczema prone skin on the body. Doesn't burn since it's fragrance free.
Lipikar Wash AP+ Body Wash: this is my newest favorite from the brand and my new everyday body wash. It's creamy and a little foamy and is so gentle on my inflamed eczema patches on my hands, arms, and legs.
Anthelios 60 Cooling Water Lotion Sunscreen: La Roche-Posay makes many different body sunscreens, but this one is my favorite. It has a cooling water like texture that is extremely spreadable, which makes it easy to reapply throughout your time in the sun. Comes in SPF 60 and SPF 30.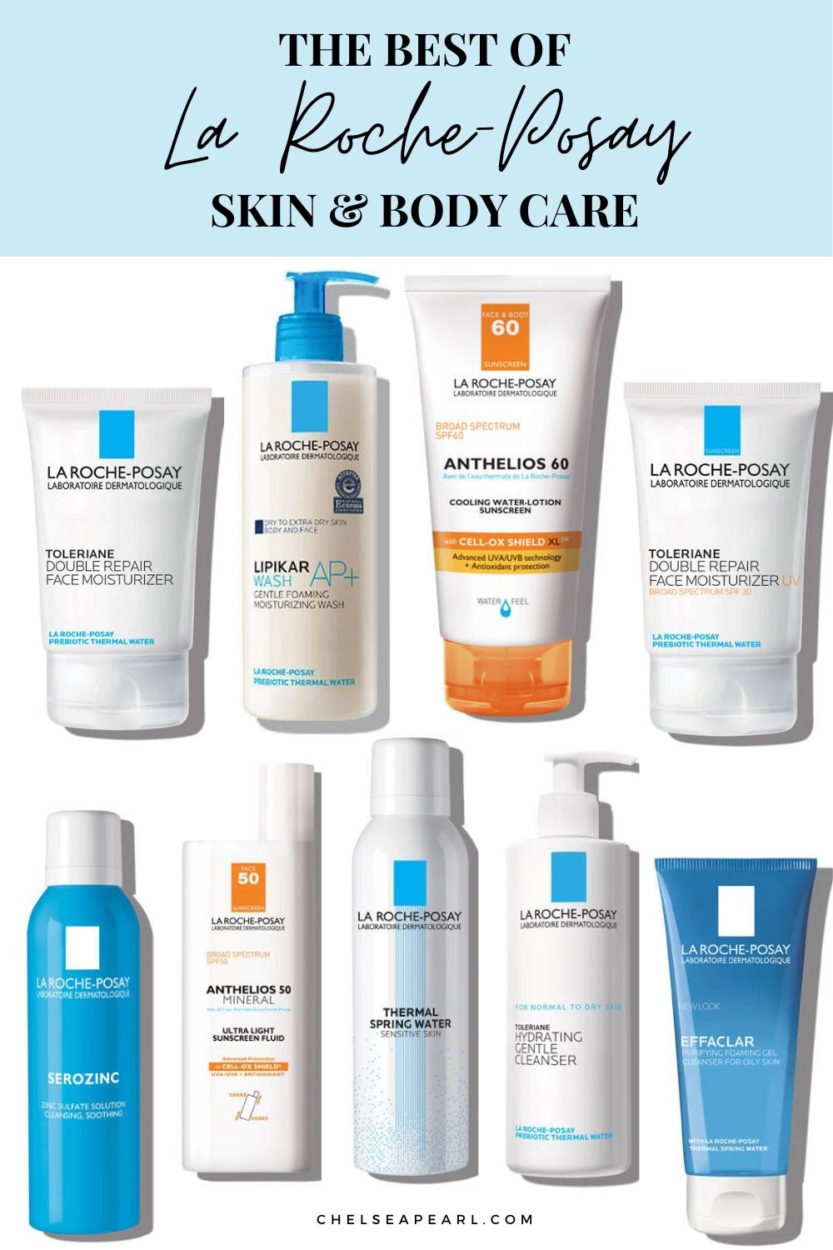 Before the brand was readily available, I would stock up on things like Serozinc on trips to Europe because it used to be so hard to find in North America. Now you can see the brand in nearly every major American drugstore.
There are still lots of things I haven't tried from the brand yet. I'm really interested in testing their serums and hand creams next.