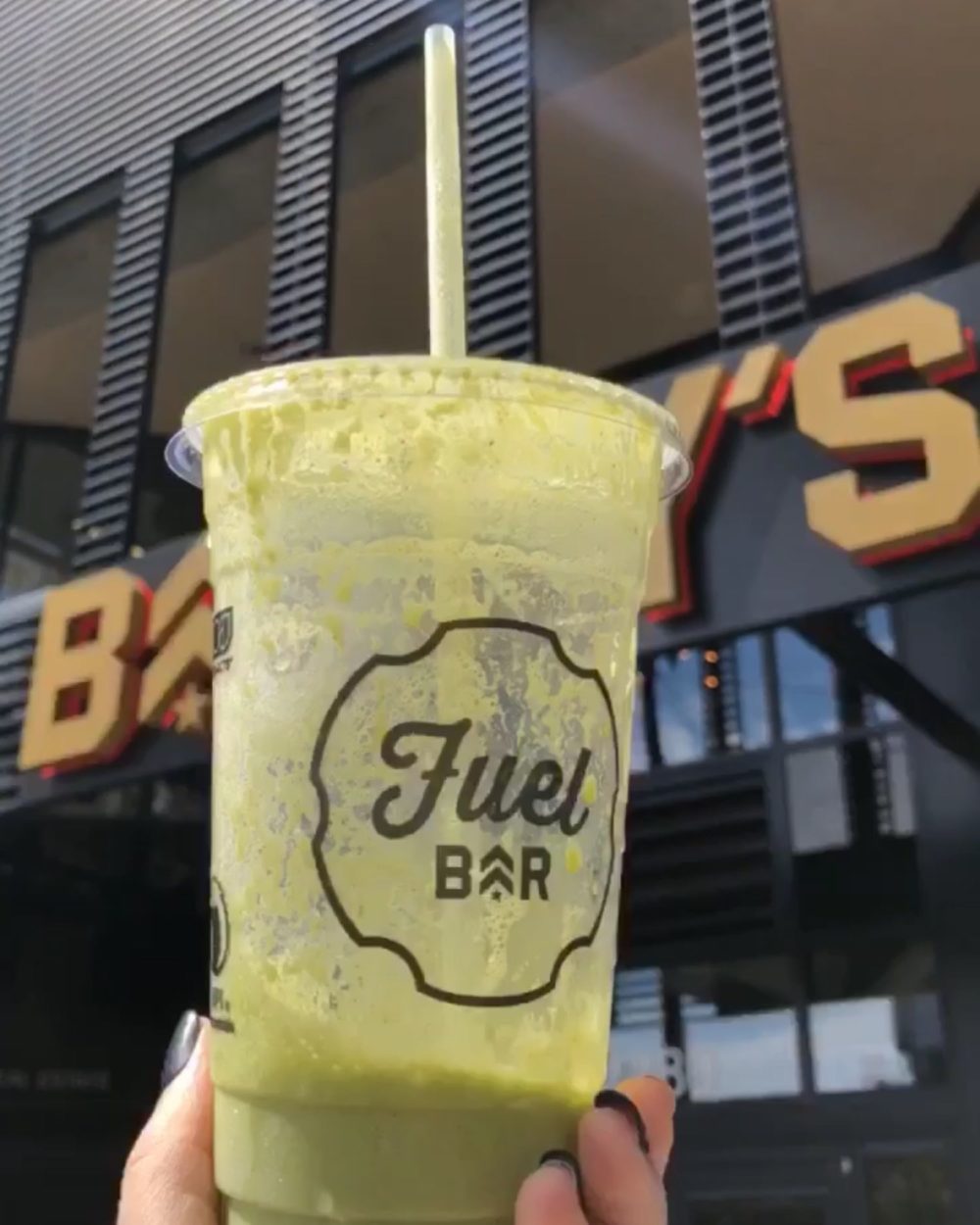 2020 has me not only missing indoor, in-person Barry's, I'm also missing the Fuel Bar! The Barry's Fuel Bar is one of the coolest perks of taking a Barry's Bootcamp class because you can have your protein shake or smoothie ready to go as soon as the red room doors open after class. Trust me, you'll want to replenish your body after burning around 750-1,000 calories per class!
Barry's Green Latifah is my favorite smoothie for a few different reasons. First, it's packed with leafy greens! You can actually stuff in as many as you'd like. Second, it's filling with all that almond butter. It's full of nutty and creamy flavor. Finally, it's not overly sweet! Depending on the protein powder you use, or omitting it altogether, this smoothie can have zero added sweeteners in it. It's also easily made vegan by just switching the protein powder.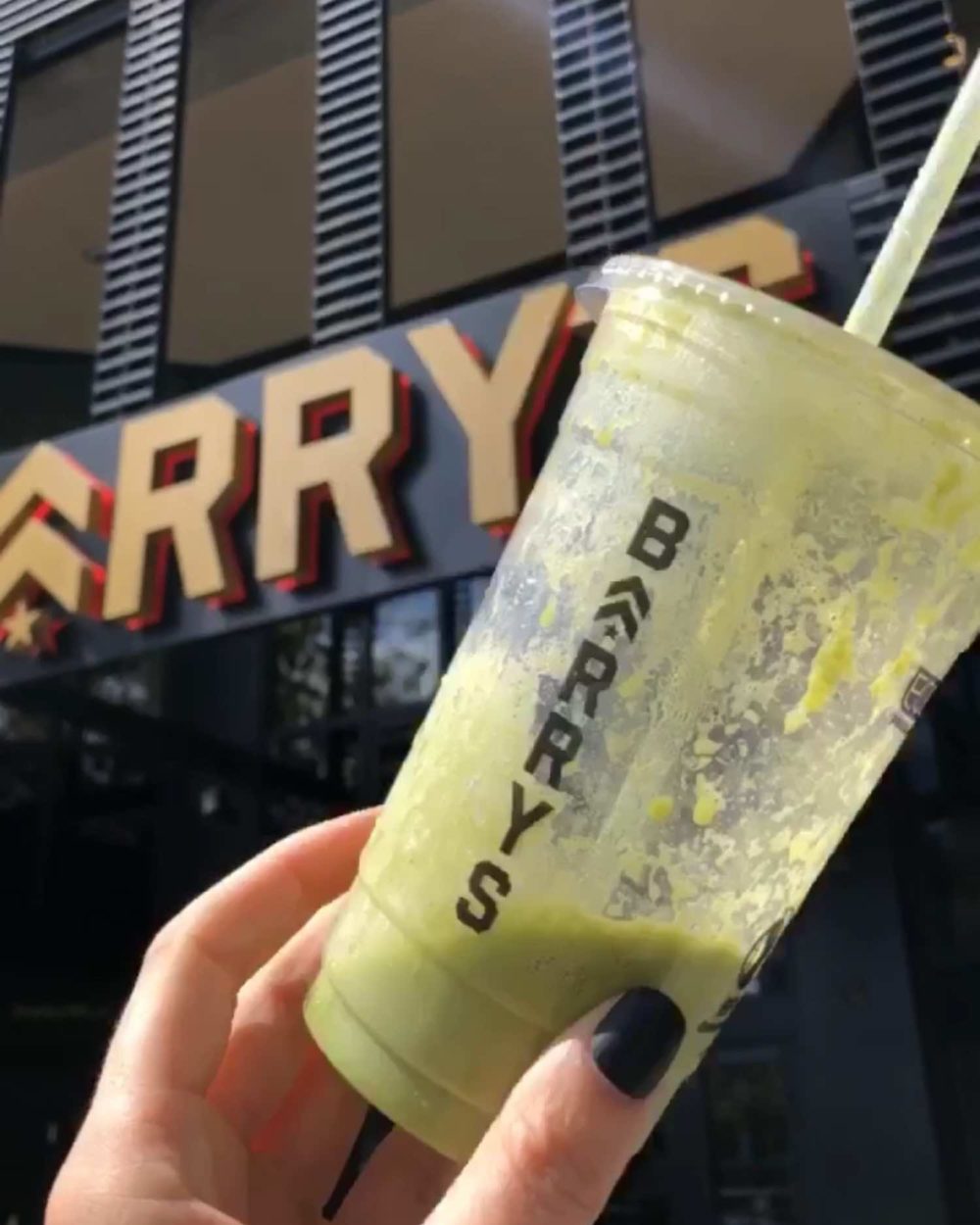 Barry's Green Latifah Copycat Recipe
1 cup of fresh baby spinach
1 cup of frozen mango
1 tbsp of almond butter
1 scoop of protein powder (vanilla or unsweetened)
8 oz of unsweetened almond milk (or water)
Depending on the type of blender you use, you can try packing in more greens, liquid, or ice as needed. I use the very affordable and basic Ninja Blender which I bought earlier this year. it's perfect for quickly making single serving smoothies and smoothies on the go. It's also compact enough to stash in a cabinet when not in use.
With my carrageenan allergy, the regular whey protein powder at Barry's is actually one I can't consume. Therefore I would ask for the vegan pea protein as a substitute. It's $1 extra so it adds up to a pricey indulgence after class.
I love this smoothie after workouts or even an afternoon pick-me-up. I also often remix this recipe and experiment with adding other ingredients like collagen powder, flaxseeds, chia seeds, frozen açai, or frozen wild blueberries if I want to go a little sweeter. This will change the color quite a bit, but the taste will still have that same thick creamy vibe.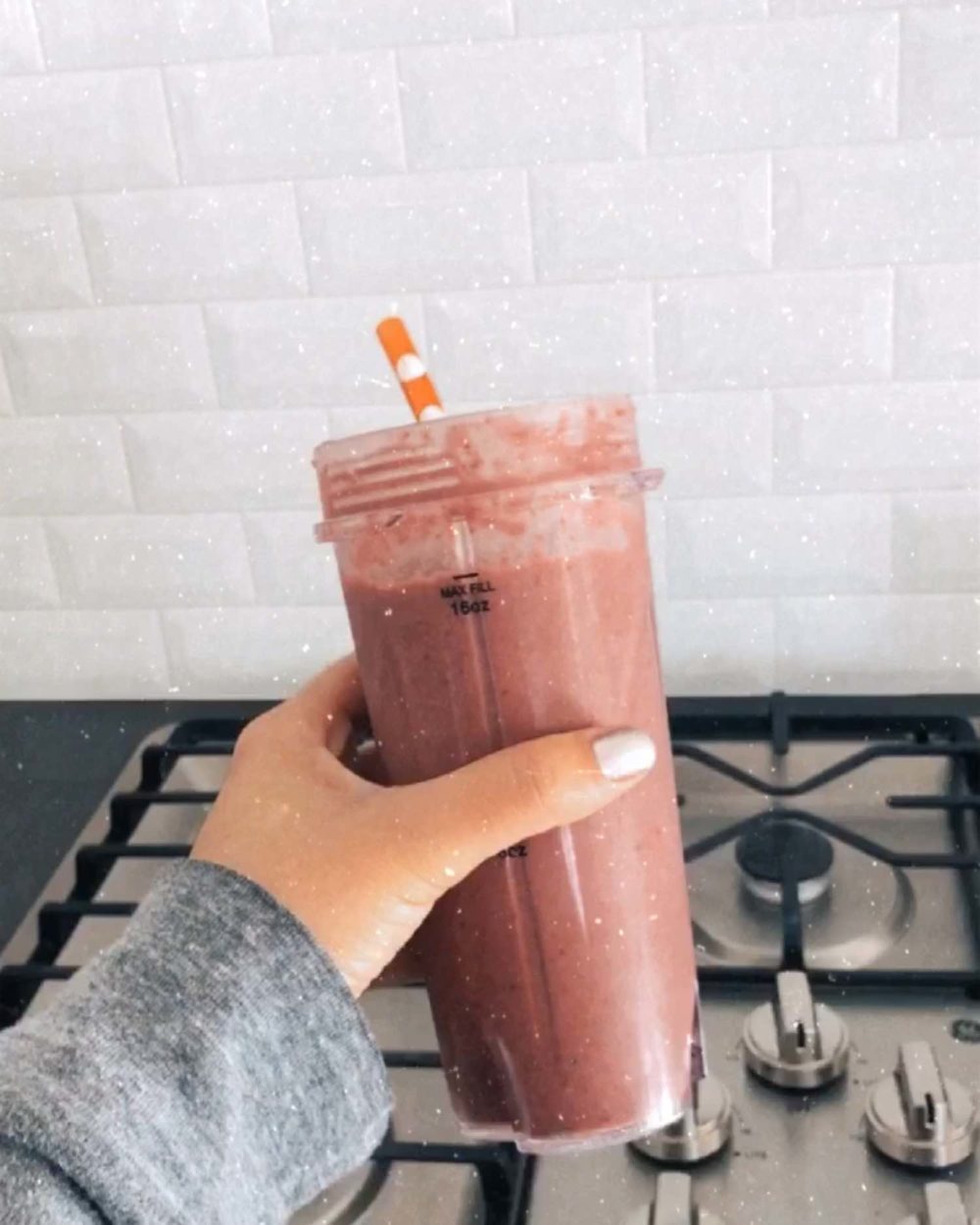 If you try this smoothie recipe out, let me know how you like it! Also let me know if you'd like to see more recipes on the blog in the future. Cheers!