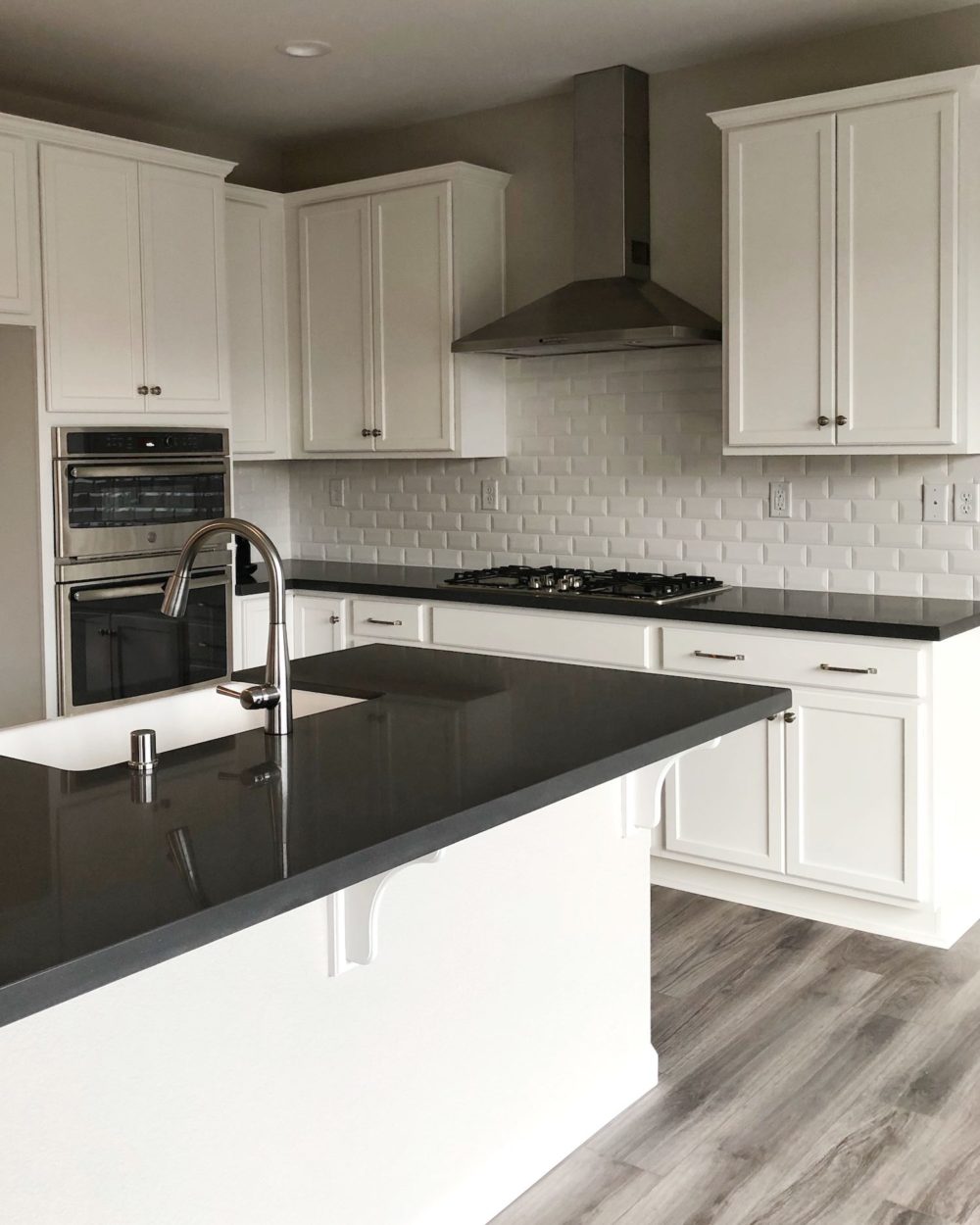 Moving from an apartment and into a house is a serious transition, but definitely an exciting one! If you haven't seen my recent life update, I just moved into a much larger space. After the last 12-ish years living in apartments and in-law units, I'm beyond excited.
For the most part, we are slowly furnishing with as much repurposed furniture as possible. That means a lot of IKEA pieces I've had since college. I don't follow the fast fashion mentality when it comes to furniture. If you're not sure what I'm talking about, definitely watch the Netflix series Broken's episode on IKEA.
I've had a lot of time to think about things that will make life easier while living here, but also functional as a person who works from home. Since I moved outside of the city, I want to make hosting guests and entertaining an integral part of the design plan as well. Additionally I'm on a serious budget, so I'm doing tons of research and comparisons before buying any of these larger ticket items.
Furnishing the house is going to be a slow process, and I'm excited to bring you along for it. My home decor wish list is long, but here a few specific things I'm currently lusting after that I'd love to add to the new house.
Full Length Wall Mirror
This is at the top of my home decor wish list. I'm looking for a very wide and tall mirror I can prop against a large blank wall in my office. I want something with a low profile frame. Not only will it be helpful for bouncing more light in the room, it'll be awesome for capturing content too.
Wine Fridge
This house doesn't have a wine cellar just yet, I want a better solution for storing wine. Not taking up a bunch of space in the main refrigerator is also very appealing. A 21+ bottle capacity wine fridge is something I'm doing a lot of research on. I moved to Sonoma County, after all!
Bar Cart
I love the look of bar carts, I just don't like visual clutter. Ideally, I'd like to display a few things out for when guests come over. I'm looking for a minimal bar cart in either black, gunmetal, or silver, so no flash chrome or gold.
Electric Kettle
I've had two others in the past 8 years, both broke. Want to try a higher quality version to test the longevity. I drink tea all day long while I work, so having a kettle is so handy. It's also really useful for quickly having hot water on hand for cooking, say oatmeal or cup of noodles.
Air Fryer Toaster Oven Combo
I need a toaster and I want an air fryer, so I obviously love the convenience of having two-in-one! These look really sleek, too. I've never had an air fryer before but they seem so versatile for cooking literally anything in.
Console Table
Something I think can really help style the foyer is a console table. I'm looking for the perfect long but shallow table to place a dish for keys and some flowers on. It needs to be pretty streamlined but still functional.
Accent Chair
This is something I never had space for before, but I would love to have now. Whether it's indoor or outdoor, I'd love to have some kind of fun statement chair.
Closet Organization System
For the first time in my life, I have a walk-in closet. It's a shared closet and not huge by any means, so better organization solutions are needed. I'm not ready to decide on a layout just yet, but this something definitely on my hit list for 2020.
Bamboo Bath Tray
I'm looking for the perfect spa-inspired tray to sit across the tub, perfect for holding a few products, a candle, a glass of wine, and maybe a book. A light colored wood like teak or bamboo look really clean and elegant.
Hot Tub
This is a wish list, after all! Having a backyard hot tub has been a lifelong dream for me. This would be so fun for entertaining guests and just having a nice hot soak after a long day. I would love a permanent tub, but the inflatable options look intriguing too.
Sauna
While we're at it, I would love to have a mini sauna too! My time in Helsinki taught me that sauna is a worthy part of everyday life. It is truly so relaxing and revitalizing.
There you have it! Those are a few key things on my home decor wish list. Do you have any of these items and can you share your thoughts? To see more of what I'm eyeing from each home retailer, I've made pages dedicated to some of my favorites like Williams Sonoma, West Elm, CB2, Sur La Table, World Market, Home Depot, The Container Store, and more.
Like this post? Please be sure to check out some of my other home content before you go. Thanks for reading!