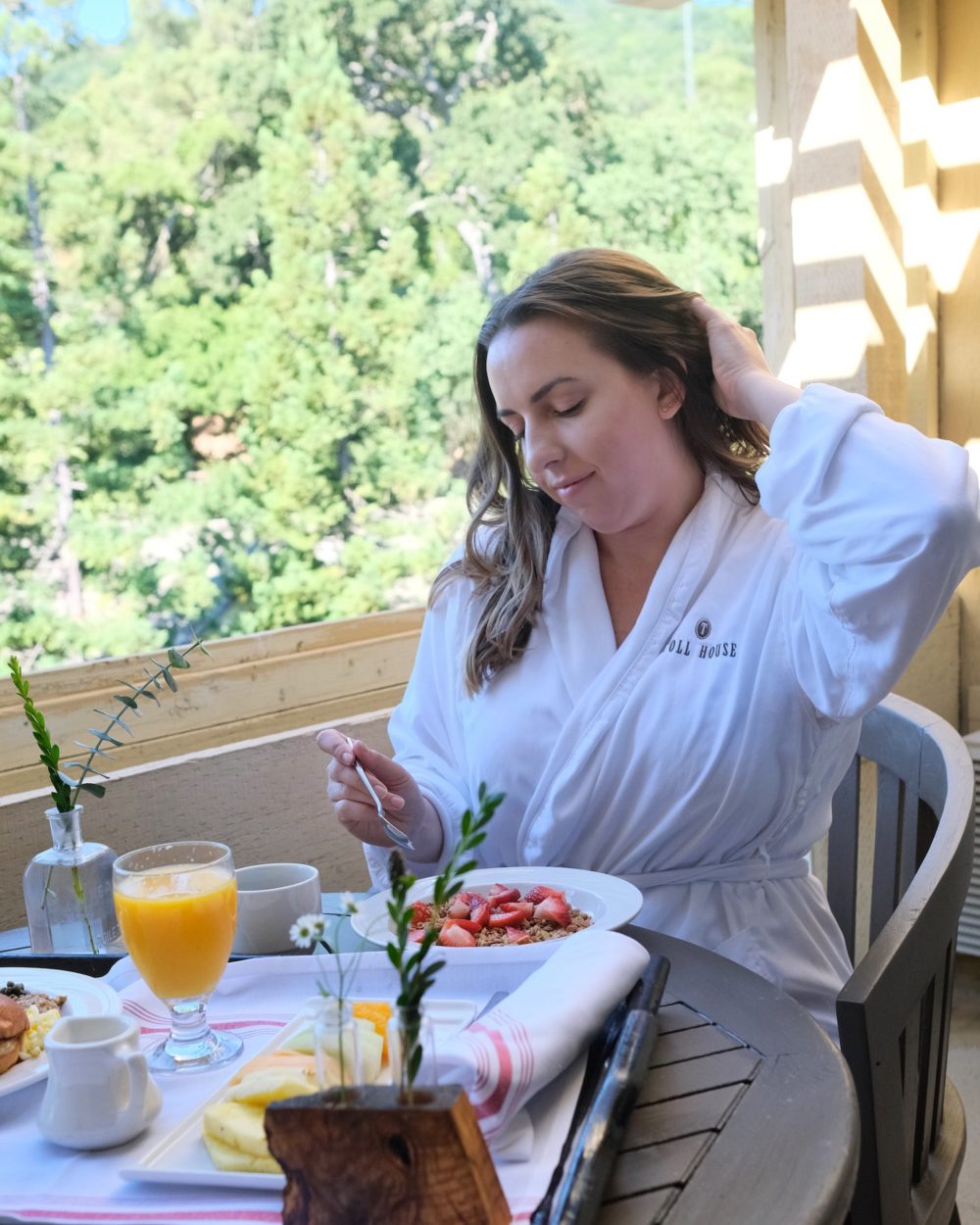 Thanks Toll House Los Gatos for hosting our stay.
There are lots of choices for your next weekend getaway in the Bay Area, and Los Gatos has to be one of my favorites. It's a charming town in the South Bay just a the foot of the Santa Cruz mountains, with a vibe entirely different than the rest of Silicon Valley. With wineries and world renowned restaurants like Manresa nearby, there are tons of things to explore locally. Let me tell you why Toll House Hotel in Los Gatos is the perfect place to stay during your next Los Gatos getaway.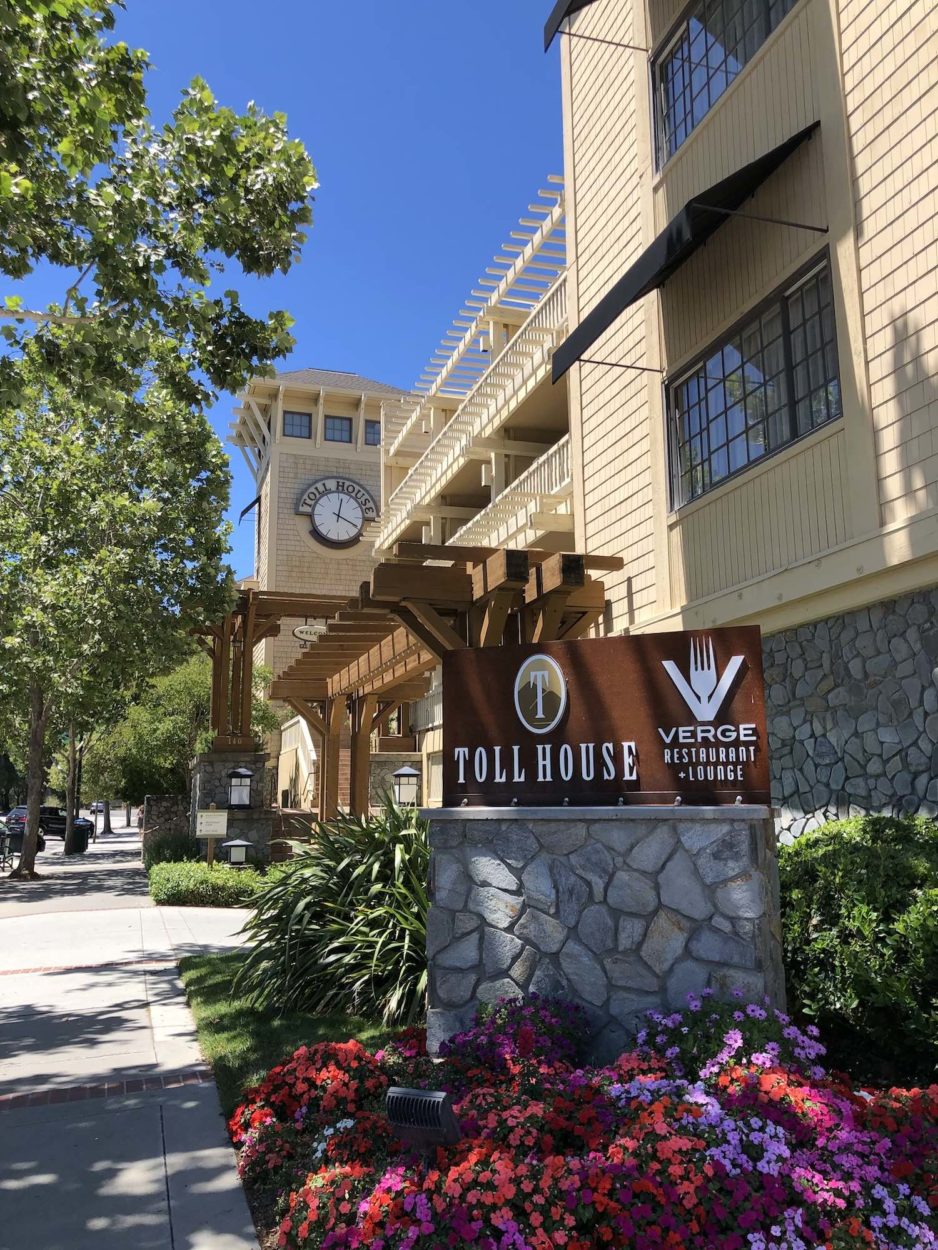 First off, Los Gatos is gorgeous. The greenery surrounding Toll House definitely sets the relaxing mood. We stayed in a corner Parlor Suite that was fantastic for a variety of reasons. The room featured a living area, patio, fireplace, and tons of space to chill. For the optimal relaxing experience, I recommend putting on your robe and ordering in-room dining. There's nothing quite like waking up to the gorgeous mountain views while slowly sipping coffee.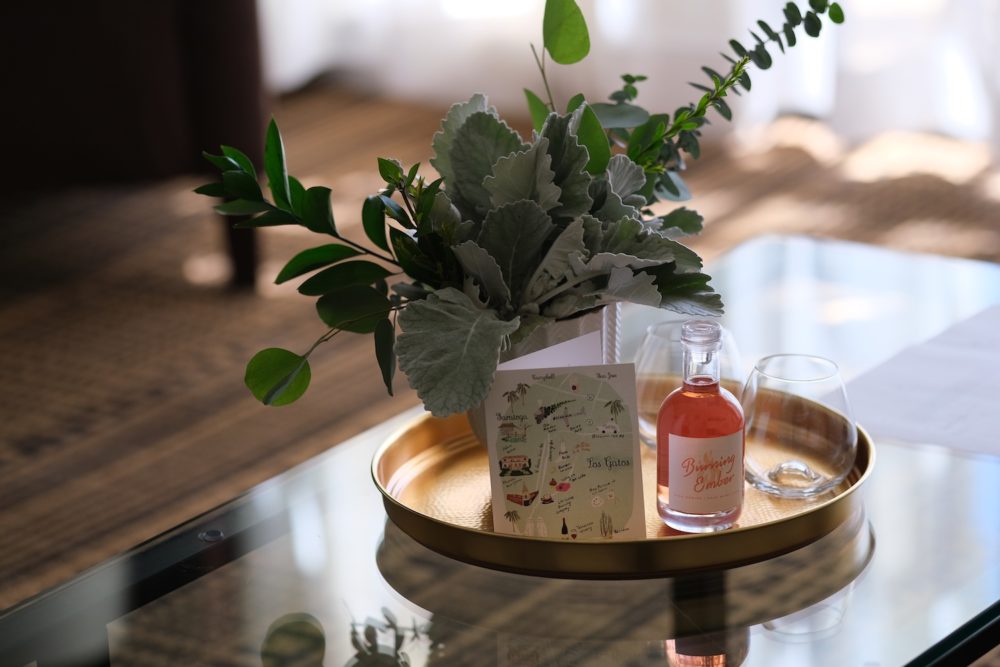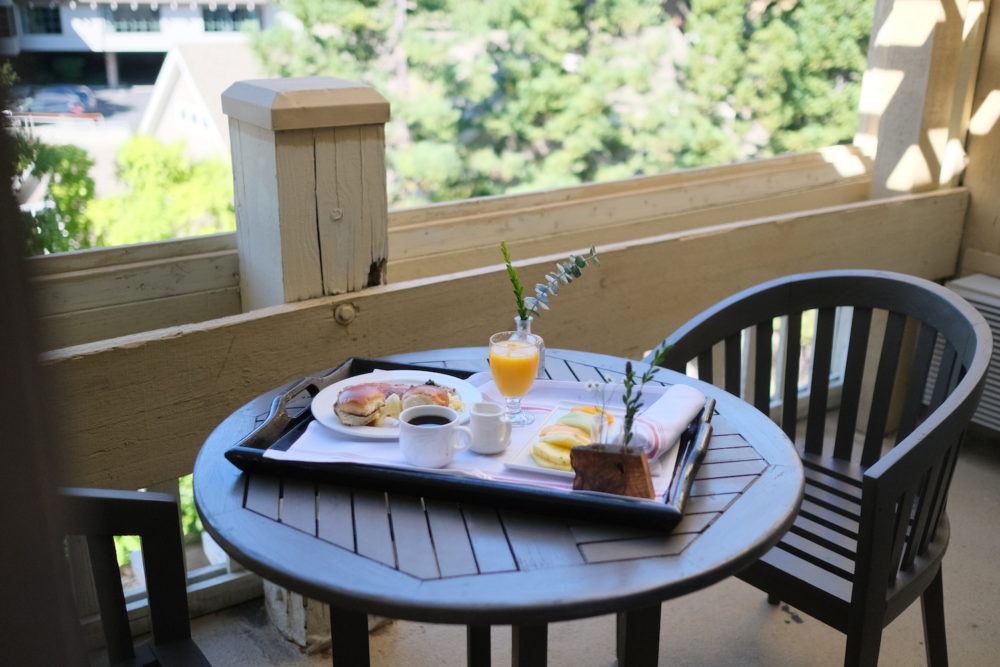 Verge Restaurant at Toll House is open daily for breakfast and dinner, with brunch on weekends. They also have live music Thursdays, Fridays, and Sundays. The brunch menu is outstanding with elevated classics like shrimp and grits, and fun creations like the breakfast ravioli. When making a brunch reservation, be sure to ask about being seated at the gorgeous outdoor flower planters. It's definitely Instagram-worthy!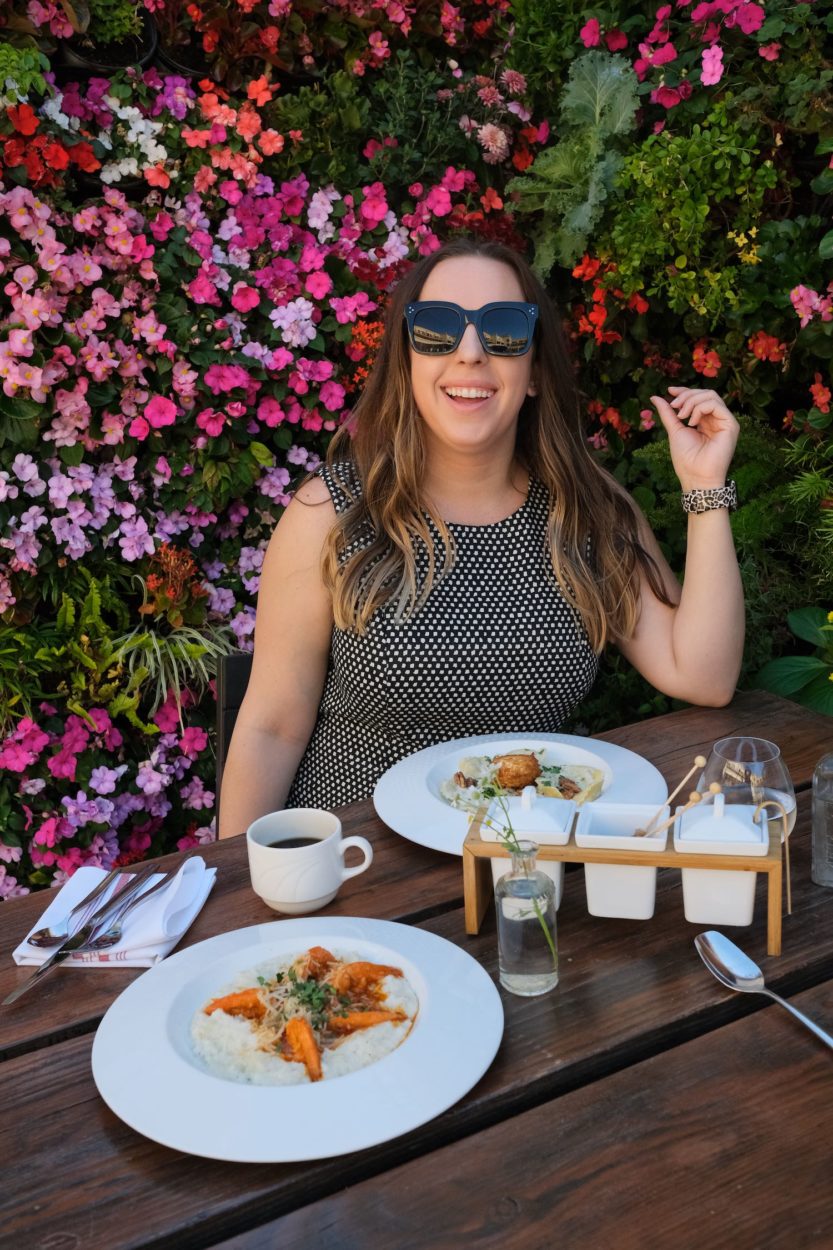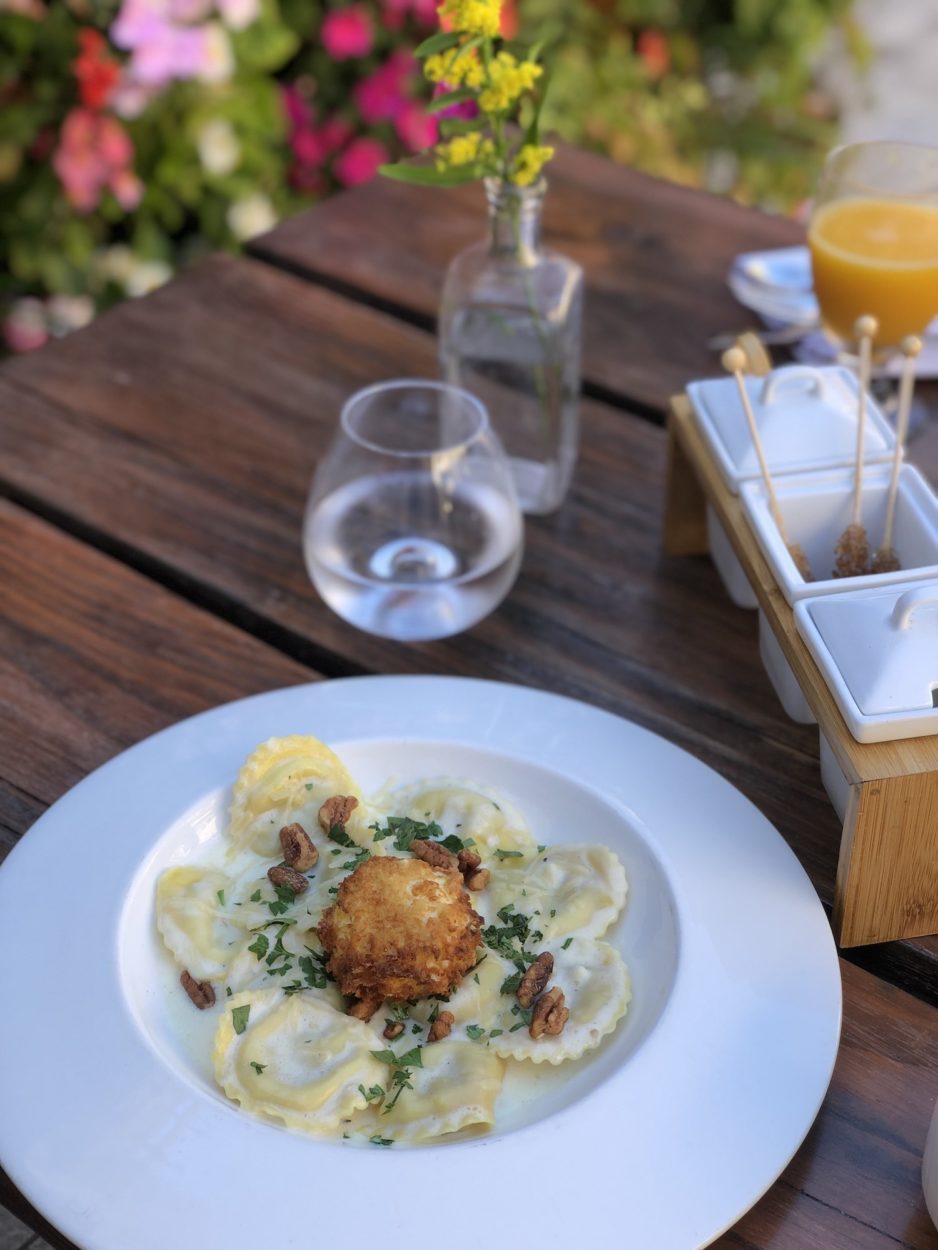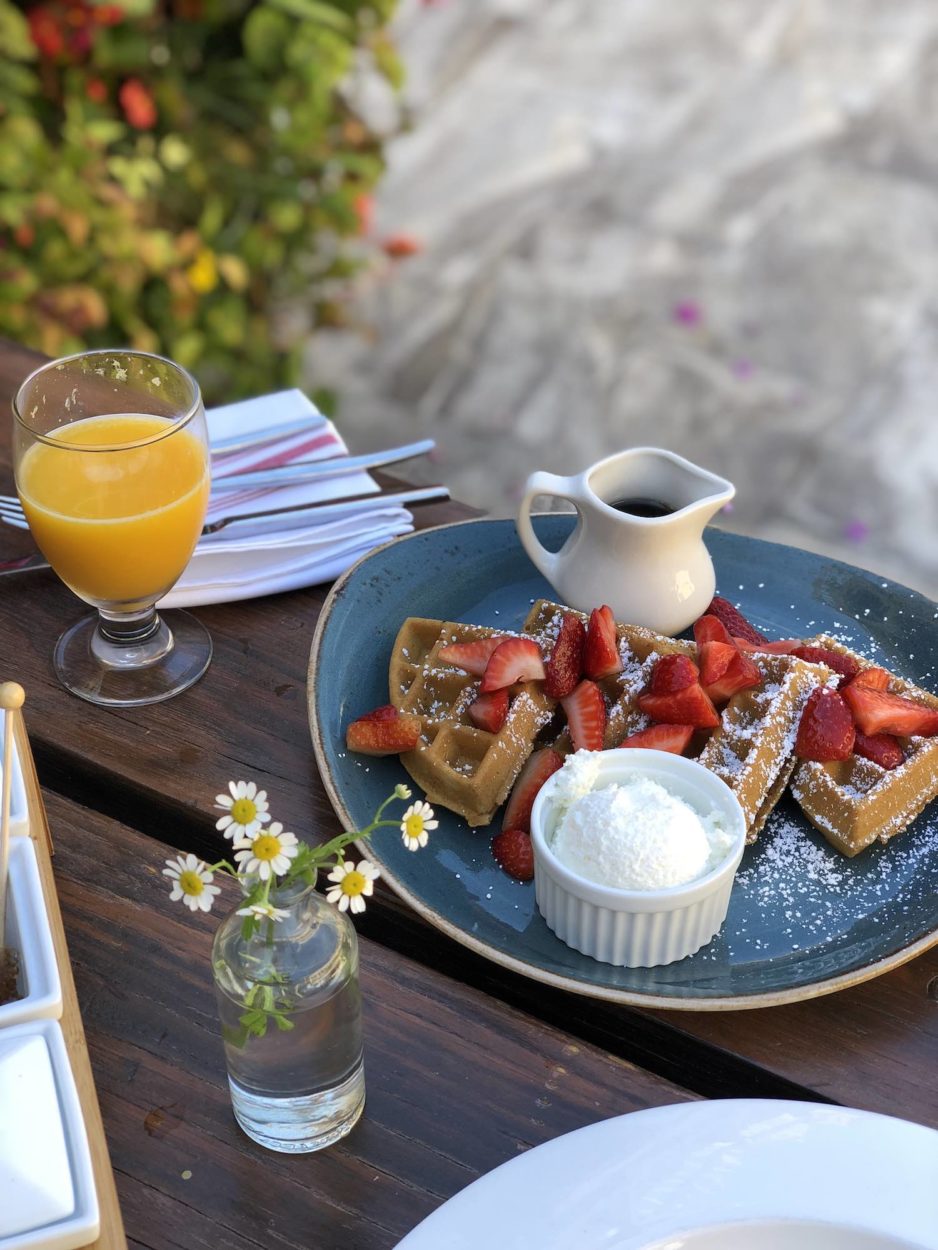 Other benefits of staying at Toll House include complimentary s'mores kits for enjoying at one of the many outdoor fire pits. Fresh baked cookies, fruit, and ice cold spa water are available in the lobby around the clock. The hotel also puts an emphasis on sustainability with increased recycling receptacles around the property. Our room came stocked will all the amenities we needed, including indulgent items like bath salts.
There are so many amazing shops, galleries, parks, and restaurants within walking distance of the hotel making it a low stress destination. As much as I love cars, I love trips where I don't have to drive!
Like this post? Pin it and share the love. Be sure to check out some of other California or Bay Area travel content before you go. Happy travels!