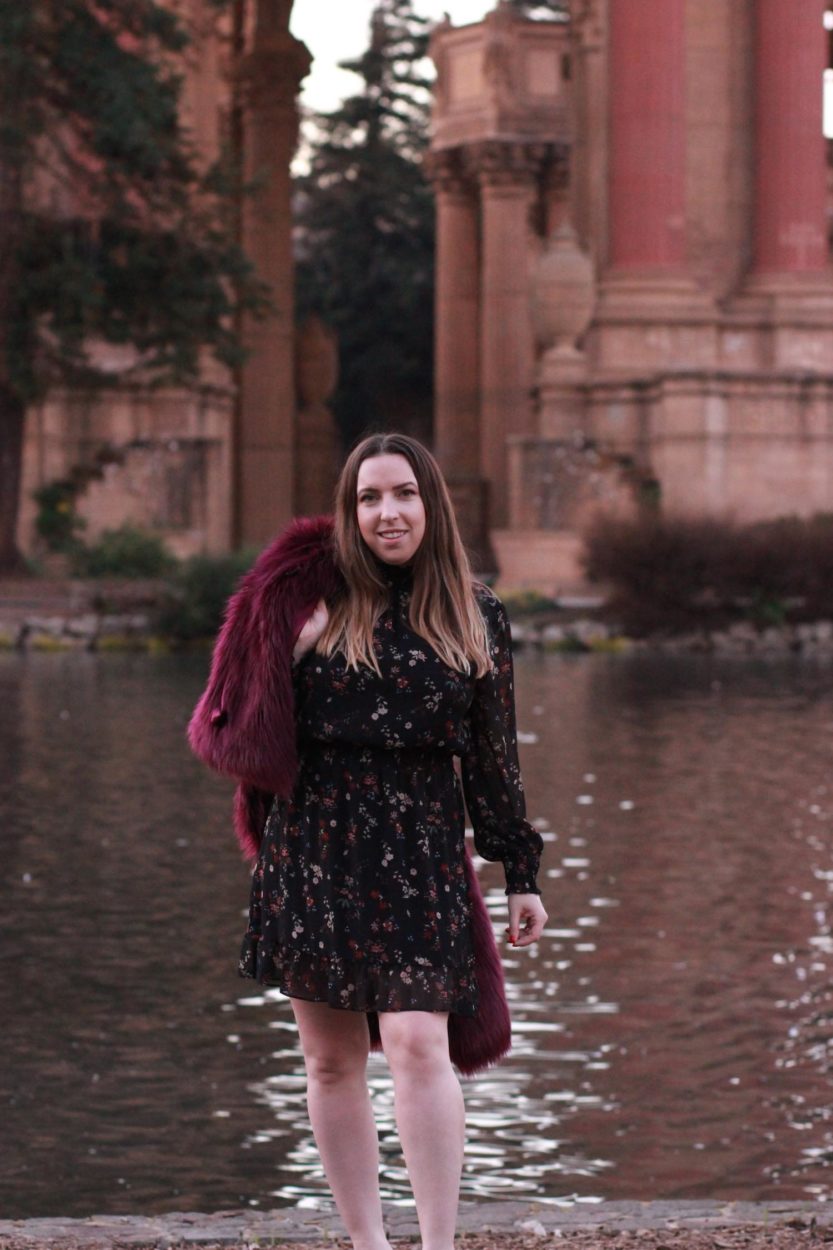 Dress: Sanctuary via Rent The Runway | Coat: Unreal Fur via Rent The Runway
Hello, my name is Chelsea and I can't stop won't stop with faux fur. Ever since subscribing to Rent The Runway Unlimited a few months ago, I've rented a new faux fur coat nearly every week. The faux fur quality and selection at RTR is top notch. Some of the furs are so soft, you won't believe they're synthetic. And obviously from an ethics standpoint, faux is always the way to go. I'm a serial outfit repeater, and this dress and coat combo has been in heavy rotation.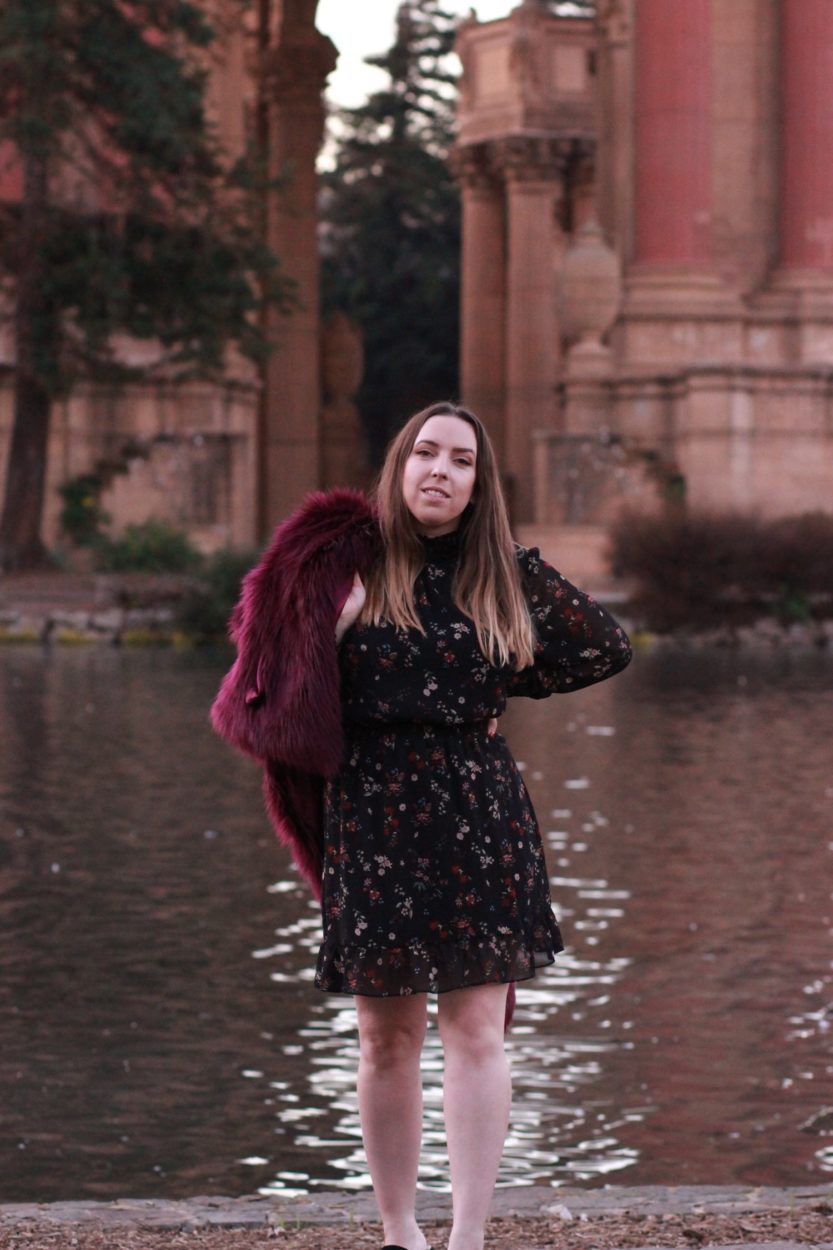 My favorite way to wear faux fur is as outerwear, either in a coat or vest. It makes a statement and is functional. While I have a few affordable faux fur pieces from stores like Forever 21, I find that the quality is noticeably better with higher end brands such as Unreal Fur. Use the widget below to shop this look and some of my favorite faux fur finds.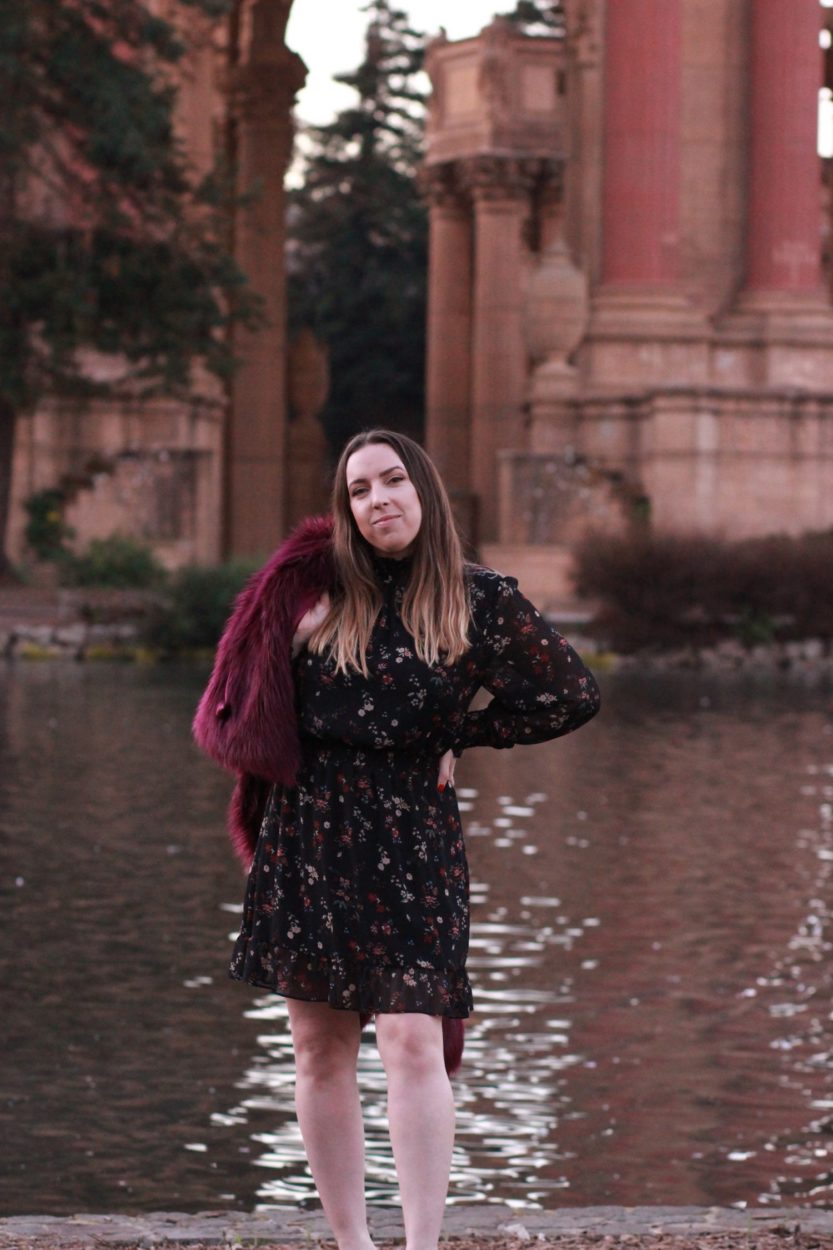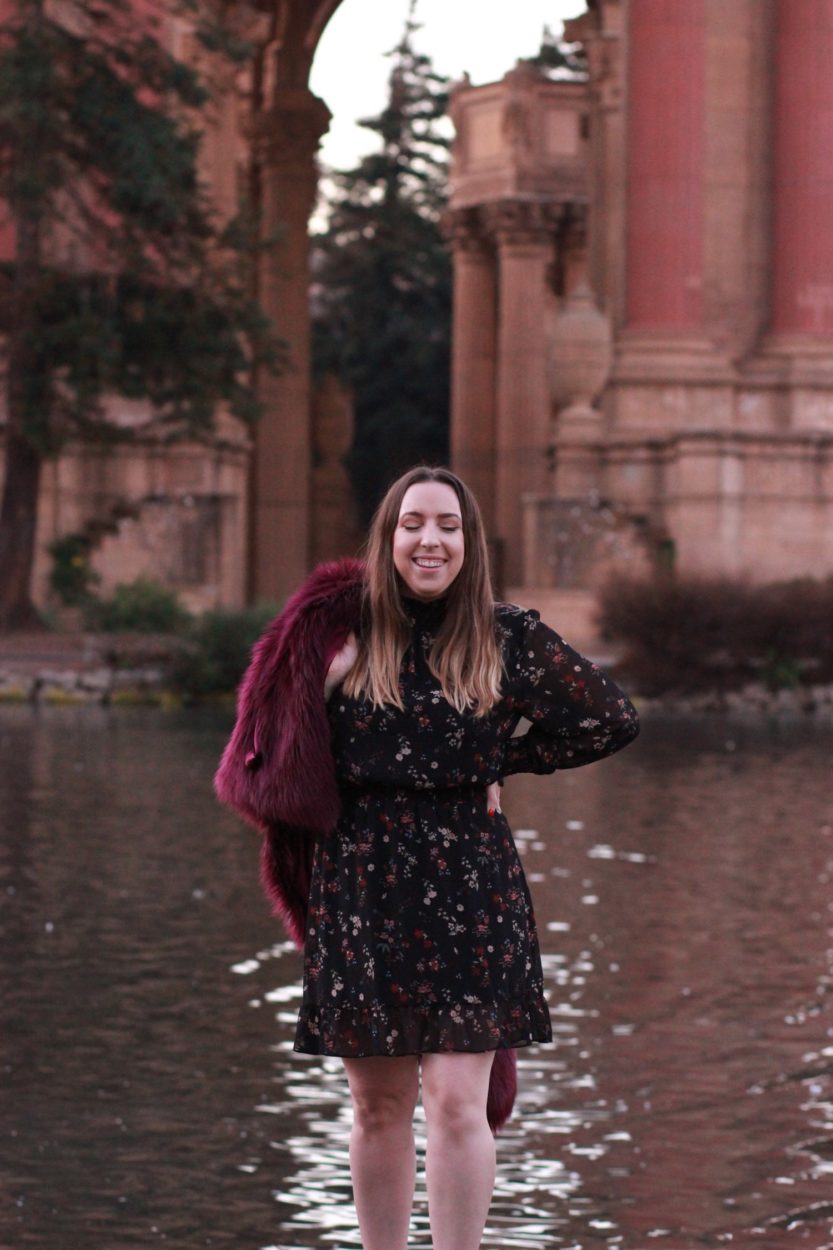 Like this holiday style look? Be sure to check out some of my other outfits or style posts before you go. Thanks so much for reading, and when in doubt always go with the faux!