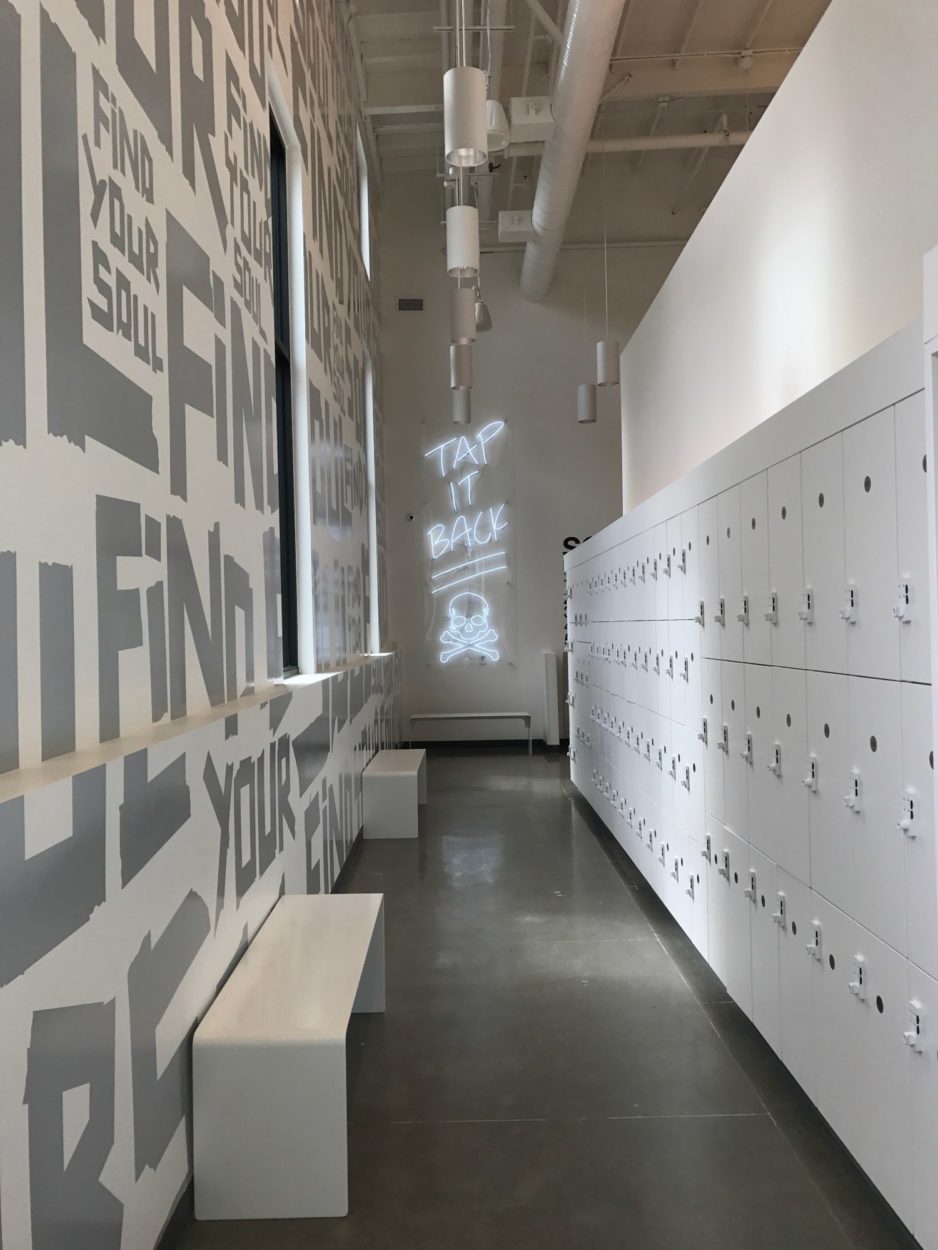 I've been working out a ton lately, and one of my favorite classes to take is SoulCycle. I was never really a spin person before, but I found the classes addictive. They were engaging, fun, and really sweaty so I found myself booking them again and again. I also found a routine with my Monday night instructor, which made Mondays a bit more fun to look forward to. SoulCycle is very much on the pricy side of fitness classes, so that's one huge con I can't ignore. But if you're someone who hates working out, but loves a loud dance party environment, SoulCycle might be the class for you. This is a spin class that will not only work your legs, but also your core, arms, and everything else.
Thinking about booking a class? Here are some tips and advice on what to expect on your first ride.
Plan to wear tight-ish fitness wear
I'm not a fan of cycling in thick or baggy clothing, so I recommend wearing workout leggings, crops, or biker shorts and a comfy tank or muscle tee. Although the bikes are stationary, I bet you'll still feel more aerodynamic while pedaling. Some of my favorite fitness wear brands are Sweaty Betty, Athleta, and Gap Fit.
Arrive 20 minutes before class
I'm of the philosophy if you're early, you're on time and if you're on time, you're late. If it's your first ride, I recommend showing up plenty early to tour the studio and get your cycling shoes and locker sorted. If you need to change clothes and use the restroom, maybe add an extra buffer for that.
Bring water (or expect to pay)
Bring a water bottle and fill up with filtered water inside the studio, otherwise pay a few bucks for Smartwater at the front desk. No need to carry cash, they will just charge it to the card you have on file and you'll immediately be emailed a receipt.
Bring cycling shoes (or expect to pay)
If you're new to cycling altogether, don't worry! The studio has rental cycling shoes in all sorts of sizes. Unfortunately they are not currently included in the cost of a class, so they are a few bucks extra. But if you have cycling shoes of your own with Delta or SPD clips, bring them in since they should fit on the SoulCycle bikes. I also recommend fitness socks, but they are not a vital thing to have.
Find the right instructor for you
Like any workout class, the instructor can make or break your experience. Unless you have a serious date and time constraint, I recommend flipping through the instructor bios and playlist styles to find someone who speaks to you. Look through Yelp reviews or call the studio to ask if you're still not sure.
Try your best and enjoy the ride!
Some people in the room (especially the front row) will look like pros, but don't get discouraged by them. Focus on your own ride and have fun! You'll be riding to the beat of the music, adjusting the bike resistance as the instructor recommends but still on a person-by-person basis. Challenge yourself, trust your body, but also be safe. Enjoy the sweat, music, vibes, and most of all have fun!
Find this post useful? Book a class with my referral link and help me score a free class. I'm on a fitness journey and would of course love to save money along the way, so your help is appreciated. Thanks for reading!