Words I never thought I'd say: I have a carrageenan allergy. After seeing an allergist for a year, buying Bendaryl by the case, a few used Epi-Pens, and one trip to the ER, I finally have a diagnosis. I am allergic to carrageenan, a seaweed derived ingredient used in all sorts of packaged foods. I'm glad to finally have an answer to my sporadic allergic reactions (anaphylaxis) to foods I've eaten my whole life with seemingly zero common denominator.
Unfortunately, this now means I have to change my grocery shopping and eating habits tremendously. Carrageenan is used as a stabilizer, sweetener, and gelling agent in all kinds of foods, including "healthy" packaged foods you find at Whole Foods and Trader Joe's. Generally speaking, you may find it in dairy and dairy-free products such as cream cheese, coffee creamer, and ice creams. It's an extremely rare food allergy to have, so I'm hoping this post can be a resource for anyone trying to avoid this sneaky natural additive.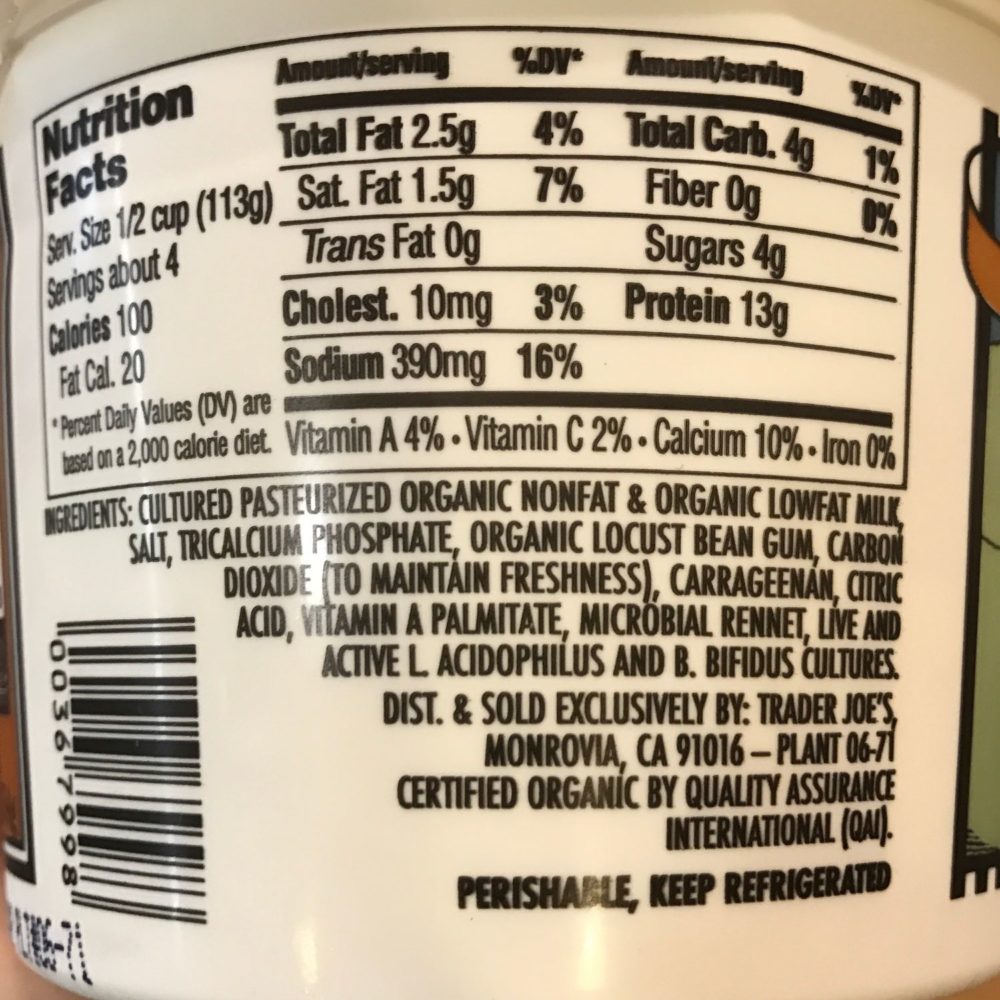 Foods That Contain Carrageenan
Here are some of the brands and foods which contain carrageenan that I'm avoiding.
Protein Bars: Pure Protein
Protein Drinks: Pure Protein, Core Power
Soy Milk: Silk, Kirkland, Pacific Foods
Almond Milk: Pacific Foods, Trader Joe's
Coffee Creamer: Nestle Coffee Mate, International Delight, Silk, So Delicious (not something I typically consume)
Whipped Cream: Reddi-Whip, Land O Lakes, Starbucks
Cottage Cheese: Trader Joe's
Sour Cream: Lucerne
Ice Cream: Ben & Jerry's, Baskin-Robbins, So Delicious, Magnum, Fast Food Chains (McDonald's, Chick-Fil-A, Sonic Drive-In, Dairy Queen, Cold Stone, Culver's)
Hot Chocolate Mix: Swiss Miss, Trader Joe's
Coffee Shops: whipped cream at Starbucks, soy milk at Starbucks, coconut milk at Starbucks, almond milk at Peet's
Meatless Meats: Beyond Meat Beast Burgers
Deli Meats: Trader Joe's, Applegate
Soups: Campbell's Well Yes Soups (select flavors)
Salad Dressing: Bolthouse Farms
Foods That Don't Contain Carrageenan
Here are the brands and substitutions I will be using moving forward.
Protein Bars: Quest, Amazing Grass, Think Thin
Soy Milk: West Soy
Almond Milk: Califia Farms, Malk, New Barn, Almond Breeze (select varieties)
Oat Milk: Califia Farms, Oatly
Whipped Cream: Organic Valley
Sour Cream: Daisy, Knudsen, Clover
Ice Cream: Three Twins, Humphry Slocombe, Häagen-Dazs (select flavors)
Coffee Shops: Four Barrel, Sightglass, The Mill, Verve, Craftsman and Wolves (all serve Califia Farms almond milk)
It's always a good idea to look at the ingredient labels to get the most updated information, just in case any of these brands switch things up. Additionally, I've taken a deep dive into my skin care and makeup to remove exposure to carrageenan entirely.
I've always been very sympathetic to those with severe food allergies and sensitivities. I'm working hard on making it a habit to pick up label before I pick up the fork to ensure what I'm eating is allergen-free. Have you ever heard of carrageenan or do you struggle with food allergies? I would love to hear your story in a comment below. Thanks for reading!