Jeans: DL 1961 | Shirt: Madewell | Jacket: Uniqlo | Shoes: Vans | Bag: Alexander Wang | Hat: H&M | Watch: Apple | Sunglasses: Stella McCartney | Lips: Milani
Welcome to my current off-duty wardrobe, as worn during autumn in Soho. As the holidays draw closer and closer, I find myself reaching for the comfiest staples. That means lots of skinny jeans, t-shirts, and sneakers. And hats obviously to conceal messy third or fourth day hair. If you've been keeping up with my Vlogmas vlogs, you'll know I've been running about town non-stop. Leave a comment if you're feeling the holiday madness right now!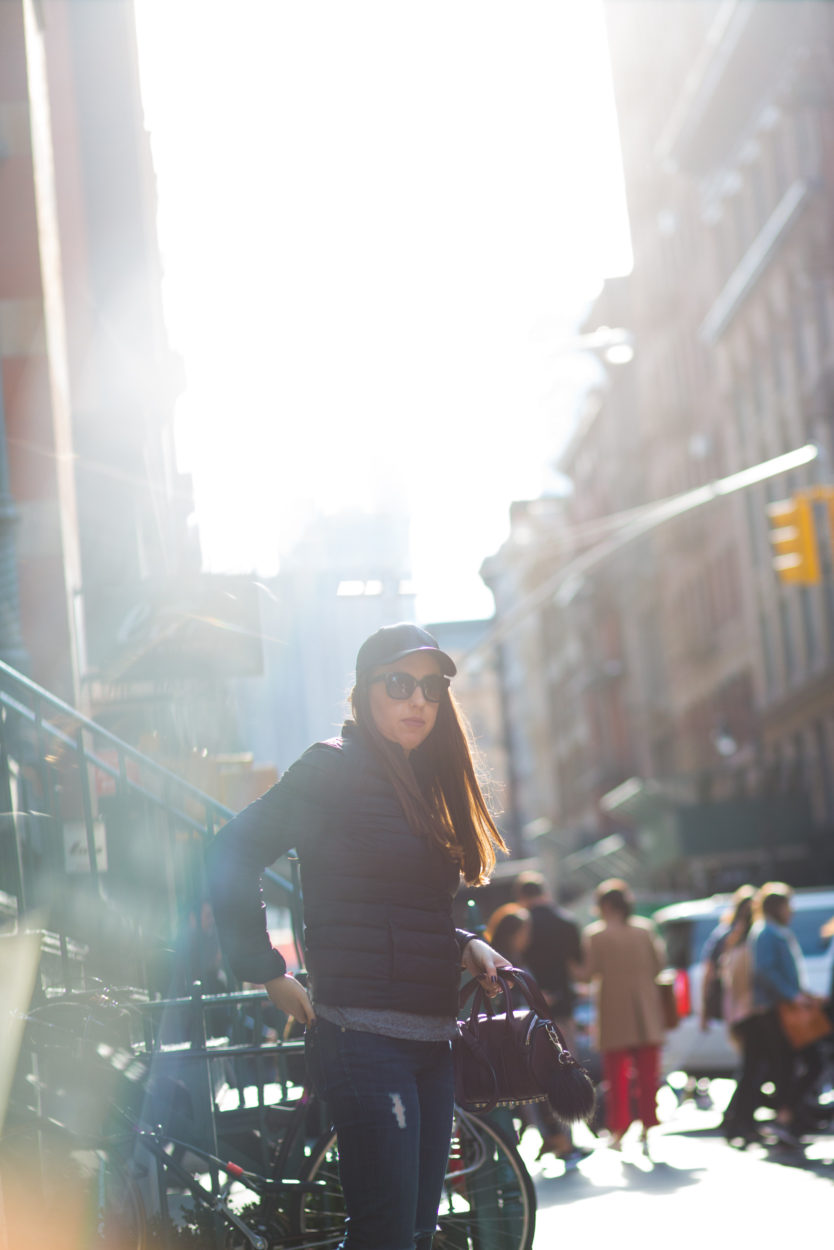 photos by Jess Epstein (@thejesspage on Instagram)
Like this look? Be sure to check out some of my other outfits or style posts before you go. Thanks for reading!