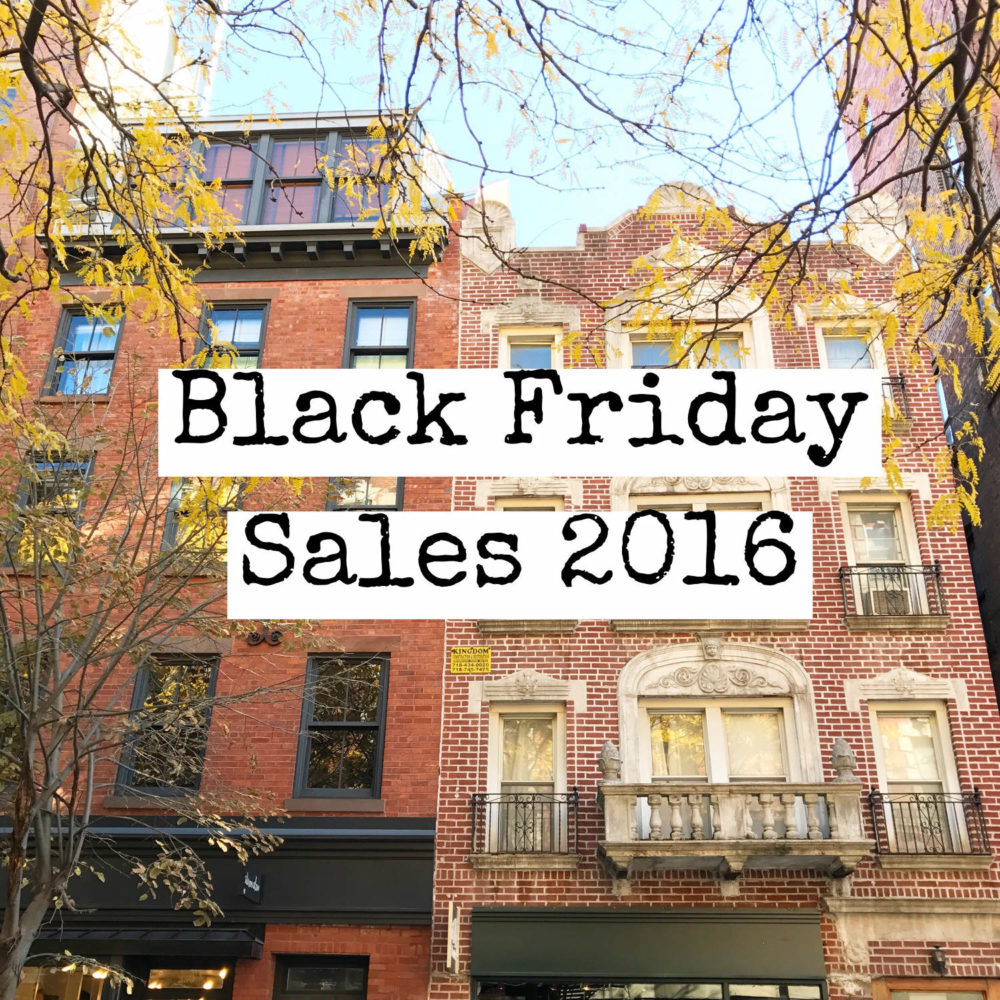 Happy Thanksgiving to you! As you slowly start to digest and clean up the mess from today's holiday feast, I'm here to provide you with a guide to all the best Black Friday sales. I may also post some more for Cyber Monday specifically, so stay tuned for that! Personally, I love spending Black Friday in my pajamas and shop online for gifts so I don't have to fight the crowds in the weeks to come. Trust me, even though I live in the middle of huge city, you won't catch me downtown doing any Christmas shopping.
All sales below are for Black Friday unless otherwise stated. I'll be updating this page as more information becomes available!
Clothing & Accessories
Beauty
Thanks for reading, and happy shopping!